Top News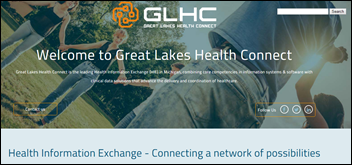 Great Lakes Health Connect partners with the Greater Flint Health Coalition to invest $250,000 in building up Flint, Michigan's health IT infrastructure. The investment is aimed specifically at shoring up the technological connectivity of providers in Genesee County, whose 420,000 residents have been hardest hit by Flint's lead-contaminated water crisis. It includes $100,000 to cover interfaces linking more than 40 physician offices to the exchange, $90,000 for a consultant to coordinate the initiative, $50,000 to build an analytics engine, and $10,000 for training.
---
Webinars
February 17 (Wednesday) noon ET. "Take Me To Your Leader: Catholic Health Initiatives on Executive Buy-In for Enterprise Analytics." Sponsored by Premier. Presenters: Jim Reichert, MD, PhD, VP of analytics, Catholic Health Initiatives; Rush Shah, product manager analytics factory, Premier. Catholic Health Initiatives, the nation's second-largest non-profit health system, knew that in order to build an enterprise analytics strategy, they needed a vision, prioritization, and most importantly buy-in from their executives. Dr. Jim Reichert will walk through their approach.


February 23 (Tuesday) 1:00 ET. "Completing your EMR with a Medical Image Sharing Strategy." Sponsored by LifeImage. Presenters: Don K. Dennison, consultant; Jim Forrester, director of imaging informatics, UR Medicine. Care coordination can suffer without an effective, cost-efficient way to share images across provider networks. Consolidating image management systems into a single platform such as VNA or PACS doesn't address the need to exchange images with external organizations. This webinar will address incorporating the right image sharing methods into your health IT strategy.
---
Announcements and Implementations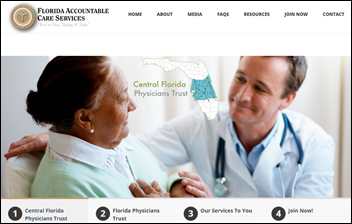 Florida Accountable Care Services partners with UnitedHealthcare to launch a Central Florida accountable care program that will focus on improving care coordination via shared technology, real-time data and information on healthcare services. Founded in 2012, FACS now includes 350 independent physicians.
Iatric Systems announces the April 1 release of Analytics on Demand, a new set of tools and consulting services for quality measures management and reporting, and Meaningful Use compliance.
---
Acquisitions, Funding, Business, and Stock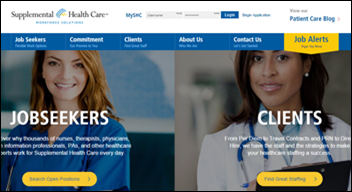 The Vistria Group, a Chicago-based private investment firm, acquires Supplemental Health Care, a healthcare and HIM staffing firm based in Utah. Vistria operating partners Greg Palmer and Ron Malone will join SHC's Board of Directors as chairperson and vice-chairperson, respectively. SHC's existing leadership team will continue to manage the company.
---
People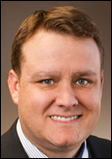 The El Paso, TX-based Paso del Norte Health Foundation promotes Jon Law to executive director of its HIE.
---
Telemedicine
A new report predicts that the US telemedicine market will surpass $13 billion by 2021. The technology segment of the market (as opposed to the services segment) is expected to see the highest growth rate thanks to an anticipated increase in user-friendliness.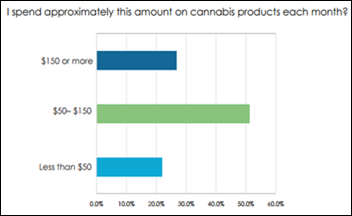 A study of 1,400 patients by medical marijuana telemedicine company HelloMD finds that 84 percent of respondents strongly agree that the use of medical marijuana provides relief from their symptoms, and 94 percent would recommend it to friends and family as a legitimate medical treatment. The study seems to be a clarion call for entrepreneurs looking to take advantage of a somewhat untapped – and potentially very lucrative – market.
---
Government and Politics

ICYMI: CMS extends the Meaningful Use attestation deadline from February 29 to March 11. EPs have until March 15 to apply for a hardship exemption to avoid penalties.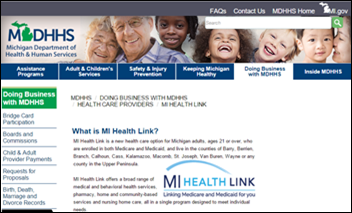 Crain's spotlights Michigan's sluggish attempts to develop an electronic database that will help coordinate care between physicians, payers, and behavioral health organizations for dual-eligible patients. Part of the MI Health Link pilot project, development of the Care Bridge system is taking longer than anticipated thanks to a lack of mandated IT standardization and a perceived lack of adoption due to competing business interests. "It is a work in progress," says Renee LaVigne, dual-eligible administrator at Macomb Mental Health Authority. "It is a challenge to work with the five [health plans]. They have very different systems and proprietary concerns." The ultimate goal of the project is to enable participants to view patient service, diagnosis, and medication history.
---
Other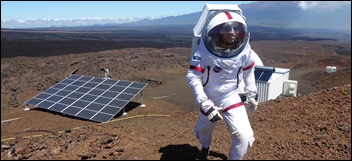 Sheyna Gifford writes about her experience as the crew doctor for NASA's six-member HI-SEAS IV space exploration project – a life-on-Mars simulation on the volcanic terrain of Hawaii that runs from August 2015 to August 2016.
"On sMars, I have a new fear as a constant companion. My worry about this mission, and about any space venture, is that the emergency call will come and I'll be right there, but totally unable to help. There will be no ventilators, no ICUs and no blood transfusions, unless we staff the mission only with type-O astronauts (not a bad idea). Thankfully, I haven't had to find out yet. The only surgery I've done so far is wart-removal. As much as I enjoy suiting up and going in with a syringe of anesthetic and a scalpel, I'll be happy if my Martian edge-wielding ends at that big toe."
---
Contacts
Jennifer,  Mr. H, Lorre, Dr. Jayne, Dr. Gregg, Lt. Dan
More news: HIStalk, HIStalk Connect.
Get HIStalk Practice  updates.
Contact us online.
Become a sponsor.