Kennedy Health (NJ) promotes Anthony Wehbe, DO to chief population health executive.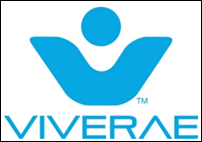 Dallas-based Viverae expands the conditions covered under its disease management program for employers to 22, including asthma, obesity, and sleep apnea. The company is best known for its MyViverae app, which integrates third-party claims and member health data to personalize wellness programs.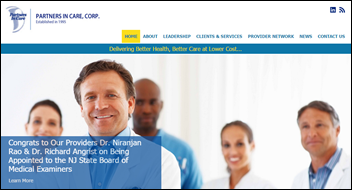 Partners in Care (NJ) chooses Wellcentive's population health management solution.
Harbor Health Services (MA) – the first community health center in the US – selects Simbiote's automation technology for risk stratification, care monitoring, and real-time, point-of-care alerts.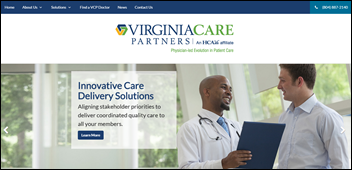 Virginia Care Partners implements population health management services from Humana subsidiary Transcend to better manage its Medicare Advantage patients.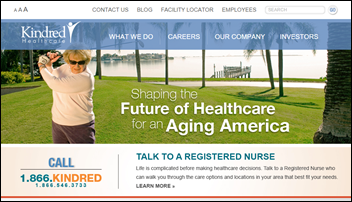 Kindred Healthcare partners with Inovalon and its Avalere subsidiary to create data-based care management tools that will help it risk-stratify patients, determine post-acute sites of service, develop evidence-based care pathways and outcomes, and set up affordable pricing models.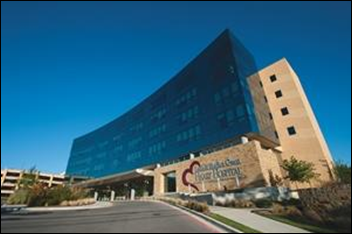 Trinity Mother Frances Hospitals and Clinics (TX) selects VitreosHealth's analytics technology for its population health management initiatives.
Barnabas Health (NJ), East Texas Medical Center (TX), and Stanford Children's Health (CA) select Orion Health's Rhapsody Integration Engine.
Equation adds CentraForce Health's population health intelligence data to its DataRiver healthcare analytics software.
Evolution Health implements SAS analytics tools to better enable its physicians to assess care coordination costs for an episode of care, and to more easily view and understand patient and operational data. Evolution Health is the physician practice arm of Greenwood Village, CO-based Envision Healthcare, which delivers a range of healthcare offerings including medical transportation and facility based physician services.
---
Sponsor Updates
Nordic publishes a new white paper, "Finding Your Balance: Applying Supply and Demand to Health IT for Growth and Efficiency."
Intelligent Medical Objects exhibits at HackIllinois February 19-21 in Champaign-Urbana.
Nordic releases a new HIT Breakdown podcast, "Chronic care management from three perspectives."
---
Contacts
Jennifer,  Mr. H, Lorre, Dr. Jayne, Dr. Gregg, Lt. Dan
More news: HIStalk, HIStalk Connect.
Get HIStalk Practice  updates.
Contact us online.
Become a sponsor.