XG Health Solutions promotes Mike Bertrand to CTO.

Medecision taps Forward Health Group to populate its Aerial patient risk stratification tool with cleansed and validated data from multiple systems. In other news, the company introduces Aerial for IDNs, comprising bundled payment management and network leakage management tools; as well as performance, patient engagement, and transitions of care tools and services.

ZeOmega launches Jiva for Performance Management to better enable providers to measure and manage performance across multiple populations and payers, and different types of value-based care contracts.

Xerox develops Health Outcomes Solutions, a multi-pronged approach to lifecycle population health management that includes analytics, clinical, technology, and administrative services. The new group of solutions is available to ACOs, hospitals, and IDNs, with expansion to payers coming in the near future.


Aegis Health Group names Ryan Cain (Universal Medical) vice president of business development, Midwest and Andrew Harris (Allergan) vice president of business development, Southeast.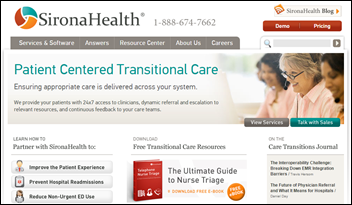 Citra Health Solutions acquires clinical care management services company SironaHealth for an undisclosed sum.  Sirona will maintain its operations in Portland, ME and do business as a Citra Health Solutions company moving forward. Citra reported record-breaking 2015  revenue and sales numbers a few weeks ago, attributing its excess of $72 million in part to partnerships with Allscripts and McKesson.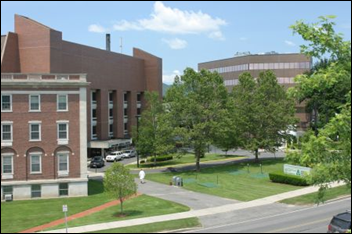 Berkshire Medical Center (MA) agrees to pilot a new population health management partnership this year between Garmin and Allscripts. Garmin will integrate its Vivofit wearable devices into the FollowMyHealth and CareInMotion platforms, delivering BMC physicians updated, real-time data about patients between visits. BMC CIO Bill Young anticipates seeing improvements in provider workflows, and patient engagement and monitoring.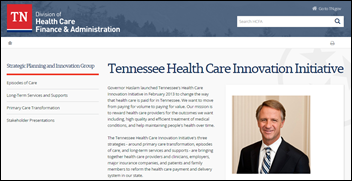 The State of Tennessee's Health Care Innovation Initiative selects Altruista Health's care coordination technology platform and related services. Payers and providers across the state will use the shared platform to identify gaps in care, care planning, care coordination, and other workflow management.
Tribridge delivers its Health360 cloud-based population health management tool via Microsoft's Dynamics CRM Online software for improved scale across enterprises that include mobile and smart devices.
Brentwood, TN-based Visualize Health integrates Baltimore-based Everseat's mobile patient-scheduling software into its VHealth quality and value analytics tracking software.
---
Contacts
Jennifer,  Mr. H, Lorre, Dr. Jayne, Dr. Gregg, Lt. Dan
More news: HIStalk, HIStalk Connect.
Get HIStalk Practice  updates.
Contact us online.
Become a sponsor.