Top News
The International Olympic Committee selects GE Healthcare's Centricity Practice software as the official EHR for the 2016 Olympic Games in Rio de Janeiro. Centricity was also the EHR of choice for the past two games in London and Sochi; its use in Rio will mark the first time that the software will store the health data of athletes, their family members, and spectators. News like this takes me back to the time my I huddled with my classmates in the school cafeteria to listen to the live broadcast of our hometown's selection as the site of the 1996 Olympic Games. Six years later I would find myself happily stumbling onto a live performance by Santana in the Olympic Village.
---
HIStalk Practice Announcements and Requests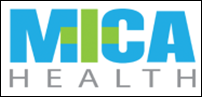 Welcome to new HIStalk Practice Platinum sponsor Mica Health. The Buford, GA-based company offers EHR data archive services, application EHR solutions, and ambulatory interface solutions; plus ambulatory consulting services for Allscripts, GE, and NextGen users. President Michael Justice's background includes stints at Allscripts, Community Health Systems, and Miami Children's Hospital. I'd love to ask him about his pre-healthcare days as a television producer. Thanks to Mica Health for supporting HIStalk Practice.
HIMSS was a whirlwind, and so I'll spend the next few days catching us all up on relevant news from last week, plus anything that happens to break while many of us attempt to get back into our normal routines. If you're playing catch up, here are my HIMSS-related recaps:
Plus, links to the interviews and guest posts I ran on HIStalk Practice last week:
---
Webinars


March 16 (Wednesday) noon ET. "Looking at the Big Picture for Strategic Communications at Children's Hospital Colorado." Sponsored by Spok. Presenters: Andrew Blackmon, CTO, Children's Hospital Colorado; Hemant Goel, president, Spok. Children's Hospital Colorado enhanced its care delivery by moving patient requests, critical code communications, on-call scheduling, and secure texting to a single mobile device platform. The hospital's CTO will describe the results, the lessons learned in creating a big-picture communication strategy that improves workflows, and its plans for the future.


March 22 (Tuesday) 2:00 ET. "Six Communication Best Practices for Reducing Readmissions and Capturing TCM Revenue." Sponsored by West Healthcare Practice. Presenters: Chuck Hayes, VP of product management, West; Fonda Narke, senior director of healthcare product integration, West Healthcare Practice. Medicare payments for Transition Care Management (TCM) can not only reduce your exposure to hospital readmission penalties and improve patient outcomes, but also provide an important source of revenue in an era of shrinking reimbursements. Attendees will learn about the impacts of readmission penalties on the bottom line, how to estimate potential TCM revenue, as well as discover strategies for balancing automated patient communications with the clinical human touch to optimize clinical, financial, and operational outcomes. Don't be caught on the sidelines as others close gaps in their 30-day post discharge programs.
Contact Lorre about our post-HIMSS webinar sale.
---
Acquisitions, Funding, Business, and Stock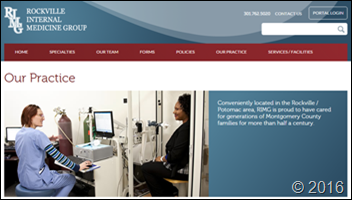 Rockville Internal Medicine Group (MD) signs on with Privia Medical Group to take advantage of its technology resources, and team-based care and wellness program expertise. PMG is part of Arlington, VA-based PM and population health management company Privia Health.
---
Announcements and Implementations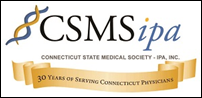 The Connecticut State Medical Society-Independent Practice Association signs a five-year agreement with Quality Health Ideas to roll out the company's CareScreen health data-sharing software to 4,000 physicians across the state.

Compulink Business Systems adds new features to its Orthopaedic Advantage EHR and PM software including single-screen layout and workflow enhancements.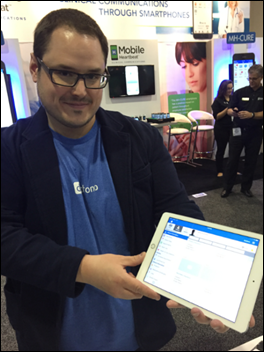 Drchrono adds patient insurance card and credit card capture to its mobile EHR. Company co-founder and COO Daniel Kivatinos stopped by our HIMSS booth to give me a demo. From my perspective, the tool seems to be a timesaver for both patients and physicians.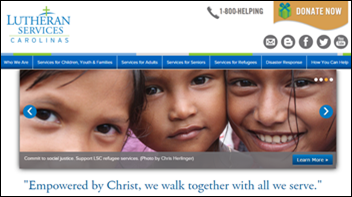 Social services ministry Lutheran Services Carolinas (NC) selects KaleidaCare's EHR.
NextGen Healthcare integrates CareSync CCM into NextGen Ambulatory EHR and will offer the product to its customers who want to perform and bill chronic care management services.
National Physician Services partners with Datrium to offer practices "the industry's first" server-powered hosting solution. As a result of the partnership, Sunnyvale, CA-based Datrium will also become a member of the Perfect Practice Alliance.
ICDLogic will provide American Osteopathic Association members free, year-long educational resources to help them improve ICD-10 coding compliance.
NextGen Healthcare adds InMediata's InBanking payment reconciliation solution to its PM system, allowing payments to be electronically reconciled against banking deposits.
---
People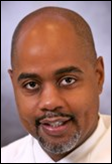 Morehouse School of Medicine names Dominic Mack, MD director of its National Center for Primary Care. Mack, who I have had the pleasure of running into at numerous healthcare IT events over the years, has been a longtime proponent of EHRs and serves as an associate professor at MSM in Atlanta.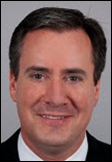 Culbert Healthcare Solutions promotes Brad Boyd to president.
---
Telemedicine

MDLive will migrate its video consult platform to Microsoft Office 365 and Skype for Business during Q2 of this year. The move will eliminate the need for physicians and patients to download and install a video application that runs in the background during consults. The company has also updated its Android mobile app.

American Well adds multiway video capabilities, patient self-scheduling, and a Snapchat-like photo app for physician-to-physician consults.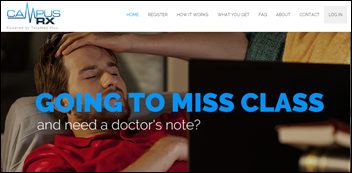 The local paper covers the launch of CampusRX, a telemedicine company headquartered in Brentwood, TN geared towards college students . Led by Dorsha James, MD Donn Beam, and Corey Carney, the company has leaned on the services of Teladoc and Telamed to power its services. The college student spin seems to be its budget-friendly membership fees and unspecified pharmacy discounts.
---
Government and Politics
CMS again extends the deadline by which physicians may apply for a hardship exemption from 2015 Meaningful Use requirements. The new deadline is July 1, 2016.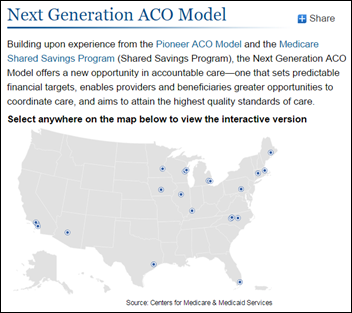 In other CMS news, the agency announces it will hold a second round of applications for its telemedicine-friendly Next Generation ACO model starting January 1. Twenty-one participants were announced in this year's round of participants, though Pennsylvania-based RiverHealth ACO dropped out because of its inability to meet cost targets.
---
Other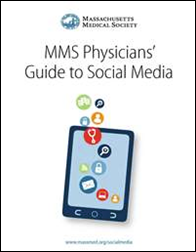 The Massachusetts Medical Society publishes best practices for physicians who use social media. The 28-page guide offers tips on minimizing legal risk, dealing with online reviews and ratings sites, and managing online reputation. I skimmed through it and found it to be well organized, with tons of easy to understand advice (though I'm a bit miffed it didn't list HIStalk amongst its screenshots of popular, physician-centric blogs/websites.)

Raymond Tomlinson, "the godfather of email," passes away of a suspected heart attack at the age of 74. Tomlinson was instrumental in developing an application 40 years ago that allowed messages to be sent back and forth between computers. Along the way, he came up with the idea to use the @ symbol to separate the user's name from the host's name. Dare we honor him further with the title of "great-great-godfather of interoperability?"
---
Sponsor Updates
Blog Posts
---
Contacts
Jennifer,  Mr. H, Lorre, Dr. Jayne, Dr. Gregg, Lt. Dan
More news: HIStalk, HIStalk Connect.
Get HIStalk Practice  updates.
Contact us online.
Become a sponsor.