Top News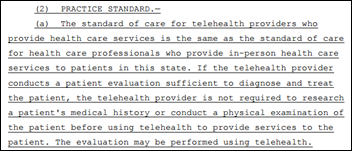 Florida legislators pass House Bill 7087, establishing telemedicine practice standards and requirements for out-of-state providers. The bill does not require an in-person exam to establish the physician-patient relationship, and does not include language referring to public and private payer reimbursement. It does outline steps for establishing a statewide Telehealth Advisory Council, which is charged with compiling and submitting a report on telemedicine opportunities and barriers to the governor by 2018. It's worth nothing that the state has not yet introduced Interstate Medical Licensure Compact legislation, which would expedite the path to licensure for qualified physicians who wish to practice in outside of the state.
---
HIStalk Practice Announcements and Requests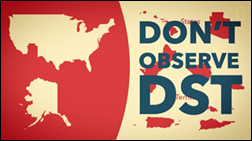 Thanks to springing forward for daylight saving time yesterday, I'm too tired to celebrate National Pi Day today. The debate continues as to whether or not the elective time change does in fact save energy and money, as first suggested half jokingly by Ben Franklin in 1784. National Geographic has published an entertaining read on the history of DST. A favorite excerpt: "In 1965, somebody wandered into an 18-story office building in St. Paul, Minnesota, and discovered that it housed 9 floors of city employees who did observe [daylight saving time] and 9 floors of country employees who did not." DST side effects today include a spike in heart attacks and car crashes, plus a dive in employee productivity. Happy Monday!
---
Webinars


March 16 (Wednesday) noon ET. "Looking at the Big Picture for Strategic Communications at Children's Hospital Colorado." Sponsored by Spok. Presenters: Andrew Blackmon, CTO, Children's Hospital Colorado; Hemant Goel, president, Spok. Children's Hospital Colorado enhanced its care delivery by moving patient requests, critical code communications, on-call scheduling, and secure texting to a single mobile device platform. The hospital's CTO will describe the results, the lessons learned in creating a big-picture communication strategy that improves workflows, and its plans for the future.
March 16 (Wednesday) noon ET. "The Physiology of Electronic Fetal Monitoring." Sponsored by PeriGen. Presenter: Emily Hamilton, MDCM, SVP of clinical research, PeriGen. This webinar will review the physiology of EFM – the essentials of how the fetal heart reacts to labor. The intended audience is clinicians looking to understand the underlying principles of EFM to enhance interpretation of fetal heart rate tracings.


March 22 (Tuesday) 2:00 ET. "Six Communication Best Practices for Reducing Readmissions and Capturing TCM Revenue." Sponsored by West Healthcare Practice. Presenters: Chuck Hayes, VP of product management, West; Fonda Narke, senior director of healthcare product integration, West Healthcare Practice. Medicare payments for Transition Care Management (TCM) can not only reduce your exposure to hospital readmission penalties and improve patient outcomes, but also provide an important source of revenue in an era of shrinking reimbursements. Attendees will learn about the impacts of readmission penalties on the bottom line, how to estimate potential TCM revenue, as well as discover strategies for balancing automated patient communications with the clinical human touch to optimize clinical, financial, and operational outcomes. Don't be caught on the sidelines as others close gaps in their 30-day post discharge programs.
---
Telemedicine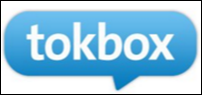 TokBox launches its telemedicine solution at SXSW, enabling developers to embed secure video, voice, and messaging capabilities into existing health and fitness apps.
---
Government and Politics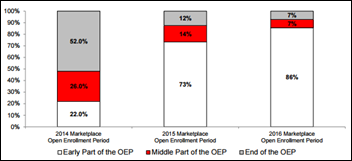 HHS announces that a total of 12.7 million consumers have signed up for insurance coverage during 2016 open enrollment periods. Nearly 5 million signed up during the most recent enrollment period. Over 9.6 million signed up via Healthcare.gov, while 3.1 million gained new or renewed coverage via state-based exchanges. Noticeably different this time around was consumer predilection to enroll at the beginning of open enrollment, rather than waiting until the last minute (as is typical with just about anything people have to sign up for). Earlier enrollments suggest increased ease of use and greater consumer awareness.
CMS will drop Social Security numbers from Medicare cards in 2018, when it will begin issuing cards with a new billing identifier. Over 60 million cards with the new identifier will be distributed between April 2018 and April 2019. The switch stems from MACRA-related efforts to cut down on identity theft. 
---
Research and Innovation
Nestlé uses Medidata's Clinical Cloud platform and EPRO (electronic patient-reported outcomes) app to support a two-year intervention study in China. Launched last fall, the study is evaluating the impact of the company's nutritional products combined with exercise on mobility in healthy aging adults with joint discomfort. In addition to the EPRO app, study participants have also been equipped with activity trackers to provide real-time objective data.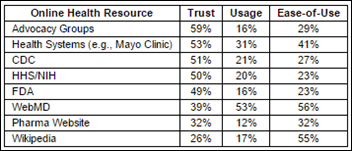 A survey of 1,035 consumers finds that ease of use is more important than trust when it comes to using online health resources. The online resources of advocacy groups ranked higher than WebMD and Wikipedia for trustworthiness, but fell behind the two more well-know sites for ease of use and popularity. Survey results also show that health system websites are increasing in popularity, with Mayo Clinic being the second most visited site behind WebMd.
---
Other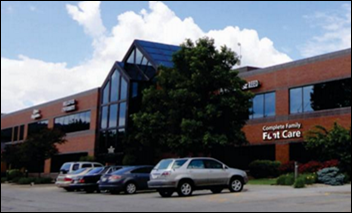 Complete Family Foot Care (NB) informs patients that its EHR vendor, San Jose, CA-based Bizmatics, was the victim of a server breach sometime last year. The hack may have resulted in the unauthorized access of patient files, though an ensuing investigation didn't turn up such evidence.

Neurologist Lawrence Huntoon, MD shares his oratorical take on Medicare-related physician burnout in the Journal of American Physicians and Surgeons: "To be or not to be free, that is the question. Whether it is immutable fate to continue to accept a conflict of interest with our Medicare patients and suffer the abuse, excessive bureaucracy, and devaluation of services foisted upon us by the government Medicare program. Or, whether it is nobler to opt out of Medicare and reaffirm our professional ethics to serve the best interests of our patients without government interference… ."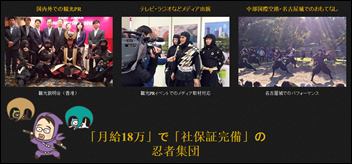 Physicians looking for a career change may want to dust off their Japanese and apply to become one of the six ninjas Japan is hiring as part of its bid to boost "warlord" tourism. Ideal applicants should "enjoy being under the spotlight even though he or she is a secretive ninja." I assume the paperwork would be minimal.
---
Contacts
Jennifer,  Mr. H, Lorre, Dr. Jayne, Dr. Gregg, Lt. Dan
More news: HIStalk, HIStalk Connect.
Get HIStalk Practice  updates.
Contact us online.
Become a sponsor.