Top News
HealthSpot holds a fire sale, putting all of its assets up for purchase after declaring bankruptcy in February. The health kiosk company generated $600,000 in revenue in 2015, up from $223 in 2014, and shut its doors with $5.17 million in assets and $23 million in liabilities. Companies such as Cox Communications and Xerox – two of HealthSpot's largest investors – are among the 20 that have expressed interest in acquiring the now-defunct company's 190 telemedicine booths and software. Xerox's interest jives with what Chief Innovation Officer of Commercial Healthcare Tamara StClaire told me at HIMSS. She equated Xerox's former partnership with HealthSpot as a learning lesson – one that has left the company now fully committed to remaining in the telemedicine space with an eye towards offering virtual queuing and payment processing. She wouldn't name names, but did say that the company is in talks with several telemedicine vendors to prop up their IT infrastructure in the coming months.
---
Webinars


March 16 (Wednesday) noon ET. "Looking at the Big Picture for Strategic Communications at Children's Hospital Colorado." Sponsored by Spok. Presenters: Andrew Blackmon, CTO, Children's Hospital Colorado; Hemant Goel, president, Spok. Children's Hospital Colorado enhanced its care delivery by moving patient requests, critical code communications, on-call scheduling, and secure texting to a single mobile device platform. The hospital's CTO will describe the results, the lessons learned in creating a big-picture communication strategy that improves workflows, and its plans for the future.
March 16 (Wednesday) noon ET. "The Physiology of Electronic Fetal Monitoring." Sponsored by PeriGen. Presenter: Emily Hamilton, MDCM, SVP of clinical research, PeriGen. This webinar will review the physiology of EFM – the essentials of how the fetal heart reacts to labor. The intended audience is clinicians looking to understand the underlying principles of EFM to enhance interpretation of fetal heart rate tracings.


March 22 (Tuesday) 2:00 ET. "Six Communication Best Practices for Reducing Readmissions and Capturing TCM Revenue." Sponsored by West Healthcare Practice. Presenters: Chuck Hayes, VP of product management, West; Fonda Narke, senior director of healthcare product integration, West Healthcare Practice. Medicare payments for Transition Care Management (TCM) can not only reduce your exposure to hospital readmission penalties and improve patient outcomes, but also provide an important source of revenue in an era of shrinking reimbursements. Attendees will learn about the impacts of readmission penalties on the bottom line, how to estimate potential TCM revenue, as well as discover strategies for balancing automated patient communications with the clinical human touch to optimize clinical, financial, and operational outcomes. Don't be caught on the sidelines as others close gaps in their 30-day post discharge programs.
---
Announcements and Implementations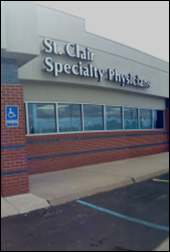 St. Clair Specialty Physicians (MI) completes its enterprise-wide implementation of MD Coder Dialysis charge-capture software from Medical Design Technologies.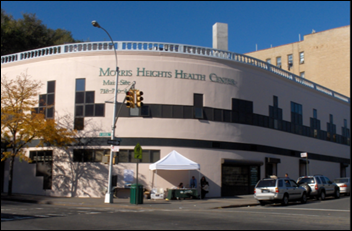 Morris Heights Health Center (NY) implements EHR and population health management software from EClinicalWorks across its eight locations and 200 physicians. Included in the roll out is a patient portal and accompanying Healow smartphone app.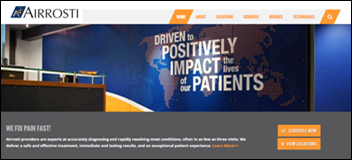 Airrosti selects PatientPay's paperless billing solution and TransFirst's healthcare payment processing services. The five-state chain of physical therapy centers is one of the first companies to take advantage of combined TransFirst-PatientPay offerings, the result of a strategic alliance announced last year.
Flatiron Health embeds Via Oncology's evidence-based Pathways decision-support tools for eight types of tumors into its OncoEMR software. Pathways for additional types of tumors will be added later in the year.
---
People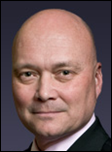 Charles Koontz (Computer Sciences Corp.) joins GE Healthcare as president and CEO of GE Healthcare IT, and GE Healthcare Chief Digital Officer.
---
Government and Politics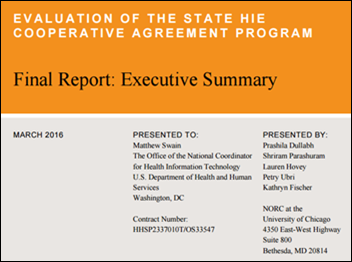 ONC releases a final report on the State HIE Program, established via $564 million in HITECH Act funding to rapidly establish HIEs across the country. The 14-page report outlines program planning, implementation, operation, lessons learned, challenges (interoperability, funding, and sustainability), and impact. Fun fact: The report's list of abbreviations includes a whopping 63 acronyms and their descriptions.
---
Telemedicine
Independence Blue Cross in Southeastern Pennsylvania begins offering telemedicine coverage. Members can take advantage of employer-sponsored virtual consults through MDLive, or through their local primary care physician.
24/7 Kid Doc signs a three-year agreement with 24/7 Pediatric Care Centers to supply on-call practitioners to meet expected demand as Kid Doc launches and expands its telemedicine services into school districts across the country.
---
Research and Innovation

A study in JAMA Internal Medicine finds that primary care physicians receive nearly 77 notifications daily from their EHRs, and that specialists receive close to 30. Researchers conclude that the average PCP spends at least 1 hour each day – uncompensated – managing their EHR inbox instead of making eye contact with patients. They add that, "[I]nbox notification capabilities should be periodically reviewed to be sure that this component of the EHR is working in the best interests of patient care and not creating an unnecessary burden on physicians."
---
Other
AHRQ tailors its TeamStepps program to physician practices, offering practice leaders tools and resources to help them with quality improvement and practice transformation endeavors. TeamStepps for Office-Based Care is available as a classroom, online, or hybrid course.
Physicians looking to cope with burnout may want to attend The American Meditation Institute's annual mind/body medicine conference October 25-29 in Lenox, MA. Physicians have a chance to earn 30 CME credit hours, courtesy of accreditation through the Albany Medical College Office of Continuing Medical Education. Conference curriculum will include mantra meditation, easy-gentle yoga, yoga psychology, nutrition, and functional medicine.
---
Contacts
Jennifer,  Mr. H, Lorre, Dr. Jayne, Dr. Gregg, Lt. Dan
More news: HIStalk, HIStalk Connect.
Get HIStalk Practice  updates.
Contact us online.
Become a sponsor.