Top News
HHS announces the members of its Health Care Industry Cyber Security Task Force. Names that catch my eye include CISOs from Anthem, Merck, Sutter Health, and Cook Children's Health Care System. The 22-member task force will meet four times this year, and will work to develop and submit a report on improving cybersecurity to Congress before it disbands in March 2017.
---
Webinars


March 22 (Tuesday) 2:00 ET. "Six Communication Best Practices for Reducing Readmissions and Capturing TCM Revenue." Sponsored by West Healthcare Practice. Presenters: Chuck Hayes, VP of product management, West; Fonda Narke, senior director of healthcare product integration, West Healthcare Practice. Medicare payments for Transition Care Management (TCM) can not only reduce your exposure to hospital readmission penalties and improve patient outcomes, but also provide an important source of revenue in an era of shrinking reimbursements. Attendees will learn about the impacts of readmission penalties on the bottom line, how to estimate potential TCM revenue, as well as discover strategies for balancing automated patient communications with the clinical human touch to optimize clinical, financial, and operational outcomes. Don't be caught on the sidelines as others close gaps in their 30-day post discharge programs.
Contact Lorre for webinar services. Past webinars are on our HIStalk webinars YouTube channel.
Check out the Twitter recap of today's HIStalk webinar featuring Children's Hospital of Colorado's journey with communications technologies from Spok. One of my favorite observations from CTO Andrew Blackmon: "We had so many devices we joked that we needed suspenders so scrubs wouldn't fall down."
---
Acquisitions, Funding, Business, and Stock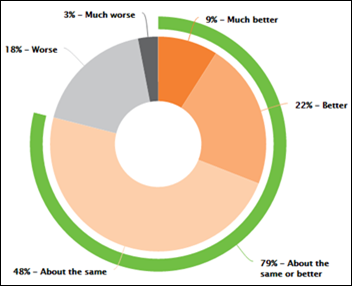 Management consulting firm Oliver Wyman predicts at least $200 billion of current healthcare spending will flow into alternative sites of care like retail clinics, urgent care centers, and telemedicine providers. The global company's prediction stems from recent research that shows a sizeable uptick in consumer awareness and utilization of these services. Nearly 80 percent of those surveyed found care at an alternative site to be the same or better than a traditional physician's office, proving once again that practices need to be on high alert when it comes to marketing and patient engagement in between appointments.
---
People

The Pennsylvania EHealth Partnership Authority promotes Kay Shaffer to certification, compliance, and privacy officer.
---
Telemedicine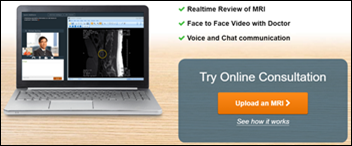 Atlantic Spine Center (NJ and NY) launches virtual consultations. The new service also gives patients the ability to upload X-rays, MRIs, and CT scans for review by ASC physicians.
---
Government and Politics

Thirty-four provider organizations, including the American Academy of Family Physicians, American College of Physicians, MGMA, and the National Rural Health Association, write to Acting CMS Administrator Andy Slavitt asking for the return of the 90-day reporting period in 2016. The organizations stress that "announcing this as soon as possible will reduce the number of providers who will feel compelled to rely on filing for a hardship."
---
Research and Innovation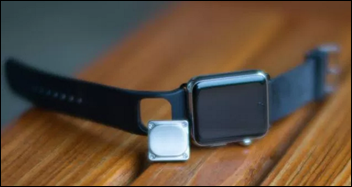 San Francisco-based startup AliveCor is developing a heart-monitoring sensor for the Apple Watch. The sensor, which is awaiting FDA approval, will be accompanied by a speech-recognition app that generates real-time heart-rate analysis from users voicing their symptoms and touching the sensor, which snaps onto the back of the Watch. The app also lets users email their analyses to physicians. AliveCor CEO CEO Vic Gundotra, a former Google executive, is confident the app "will become the first FDA-cleared accessory for any smartwatch device."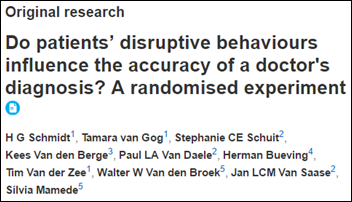 Dutch researchers conclude that disruptive patients do indeed affect a physician's ability to make an accurate diagnosis. The study of 63 family practice residents found that their diagnostic accuracy suffered when dealing with disruptive patients, though "deliberate reflection" after the initial diagnosis helped to improve that accuracy. A patient's "likability" also had no bearing on the amount of time a physician was willing to spend with them – disruptive patients were afforded just as much as non-disruptive ones. It would be interesting to conduct a similar survey with EHRs thrown into the mix. Would disruptive patients combined with too many clicks cause diagnostic errors?
---
Other

Patient Safety Week is in full swing. Sponsored by the National Patient Safety Foundation, the campaign seeks to raise awareness about safety issues in all healthcare settings. Providers and consumers can also take a pledge to "stand united in striving to reduce harm in patient care," which also entails reading the foundation's Free From Harm Report and hosting a related discussion group with staff.
---
Sponsor Updates
GE Healthcare CEO John Flannery outlines his plans for company growth in the local business paper.
GE Healthcare join The Patient Safety Movement's Open Data Pledge.
Blog Posts
---
Contacts
Jennifer,  Mr. H, Lorre, Dr. Jayne, Dr. Gregg, Lt. Dan
More news: HIStalk, HIStalk Connect.
Get HIStalk Practice  updates.
Contact us online.
Become a sponsor.