Top News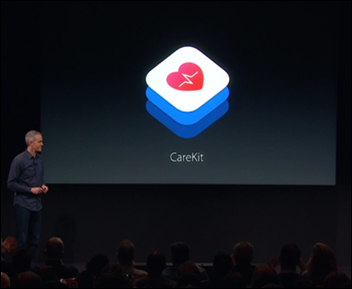 Apple announces CareKit at a town hall ahead of its 40th anniversary on April 1. The new HealthKit- and ResearchKit-friendly open-source framework will help software developers design apps that make it easier for people to manage their own medical conditions. Launching next month, CareKit apps will feature care plan and action item tracking, symptom and measurement tracking, an insight dashboard, and secure sharing capabilities. Early adopters include several health systems and pregnancy app developer Glow, which will incorporate CareKit features into its Glow Nurture app. Apple also announced a new ResearchKit feature designed by 23andMe that lets researchers incorporate genetic data into their studies.
---
Webinars


March 22 (Tuesday) 2:00 ET. "Six Communication Best Practices for Reducing Readmissions and Capturing TCM Revenue." Sponsored by West Healthcare Practice. Presenters: Chuck Hayes, VP of product management, West; Fonda Narke, senior director of healthcare product integration, West Healthcare Practice. Medicare payments for Transition Care Management (TCM) can not only reduce your exposure to hospital readmission penalties and improve patient outcomes, but also provide an important source of revenue in an era of shrinking reimbursements. Attendees will learn about the impacts of readmission penalties on the bottom line, how to estimate potential TCM revenue, as well as discover strategies for balancing automated patient communications with the clinical human touch to optimize clinical, financial, and operational outcomes. Don't be caught on the sidelines as others close gaps in their 30-day post discharge programs.
Contact Lorre for webinar services. Past webinars are on our HIStalk webinars YouTube channel.
---
Acquisitions, Funding, Business, and Stock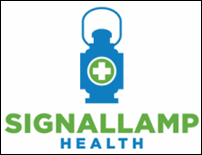 Chronic illness management startup Signallamp Health plans to add 69 jobs at its Scranton, PA headquarters over the next three years. The fledgling company, which employs nurses to follow-up with patients on behalf of providers, received a $100,000 grant earlier this month from Ben Franklin Technology Partners of Northeastern Pennsylvania to build out its technology infrastructure. It also anticipates receiving nearly $130,000 in government grants for employee training. Signallamp has signed on 25 physician practices since launching late last year.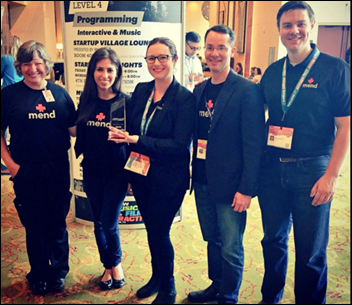 On-demand urgent care company Mend wins the 2016 ReleaseIt competition at SXSW Interactive. The Dallas-based startup (and Practice Fusion customer) was founded a year ago by emergency physician Jonathan Clarke, MD a US Navy veteran who served wartime tours of duty as a physician in Iraq and Afghanistan, and now serves as a flight surgeon and chief of flight medicine in the US Air Force Reserve.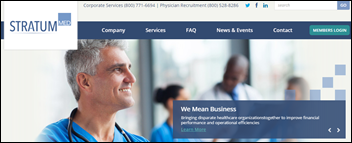 Physician group alliance Stratum Med signs a three-year, $25 million group-purchasing agreement with Medline. The deal will afford 50 Stratum Med practices in the Midwest negotiated pricing on medical supplies.
---
Announcements and Implementations
PatientClick releases a PC Portal app for IPhones and IPads. Compatible with the company's EHR, the new app features appointment scheduling, secure messaging, and clinical note review.
Pulse8 adds EHR integration and coding technology to its line of risk adjustment and quality analytics tools for providers and payers.
---
People
Sharon Arnold (AHRQ) joins the Patient-Centered Outcomes Research Institute's Board of Governors. Arnold will take over acting AHRQ leadership when Richard Kronick steps down later this month.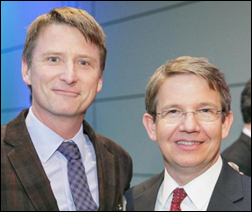 Massachusetts Governor Charlie Barker presents Athenahealth CEO Jonathan Bush with the Ellen M. Zane Award for Visionary Leadership at the 2016 Working Wonders for Tufts Medical Center benefit event. Tufts Medical Center and Floating Hospital for Children (MA) President Michael Wagner (above, right) was on hand to add to the kudos.
---
Telemedicine
The President's Council of Advisors on Science and Technology advocate for the advancement of telemedicine in a new 80-page report on "Independence, Technology, and Connection in Older Age." The authors stress the importance of expanded broadband access and alternative payment models, and point to the progress CMS has made in expanding telemedicine access via the Next Generation ACO and Bundled Payment for Care model programs. The report also highlights the licensure and reimbursement issues physicians face when looking into telemedicine models of care.
---
Government and Politics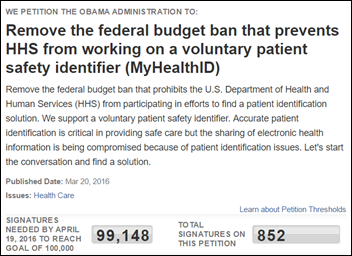 AHIMA launches a petition urging HHS to lift a ban on federal work to develop a national patient identifier. The petition needs 100,000 signatures by April 19 to elicit a response from the White House. Congress has had a ban on developing such an identifier since 1998.
---
Other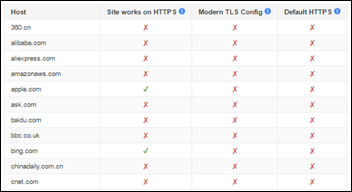 A Google audit of the Web's top 100 non-Google sites (which account for 25 percent of the world's Web traffic) reveals that nearly 80 percent don't use HTTPS, an extra layer of security that companies are increasingly adding to the standard HTTP protocol. Nearly 70 percent of that group uses outdated encryption or nothing at all. Names that readers will likely recognize include apple.com, microsoft.com. NIH.gov, and amazonaws.com.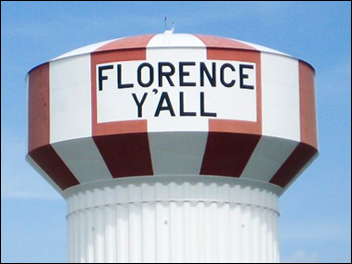 Kudos to The Atlantic for recognizing "y'all" – one of the English language's most underappreciated words – over other attempts at second-person plurals. "'Y'all,' that strange regional and ethnic conjunction, offers a simplicity to speech that can't be found elsewhere," the author writes. "It is a magnificently elegant linguistic creation. It sounds elegant, warm, and inviting. It offers both economy and an end to second-person ambiguity. Teach it in schools across the country. Mouth it to babies. Put it on end-of-grade tests."
---
Sponsor Updates
Blog Posts
---
Contacts
Jennifer,  Mr. H, Lorre, Dr. Jayne, Dr. Gregg, Lt. Dan
More news: HIStalk, HIStalk Connect.
Get HIStalk Practice  updates.
Contact us online.
Become a sponsor.