Top News

HHS Secretary Sylvia Burwell takes to Bloomberg  to lay out the next steps for healthcare reform. They include alternative payment models, encouraging better coordination and prioritizing wellness and prevention, and "unlocking" healthcare data. "With information that can move where it's needed, we can give doctors what they need to provide the best possible care and empower patients," she writes. "Progress isn't easy, but what we have accomplished in six short years is undeniable: 20 million now covered, billions of dollars saved and changes that are making our system work better for everyone."
---
Webinars
None scheduled soon. Contact Lorre for webinar services. Past webinars are on our HIStalk webinars YouTube channel.
---
Telemedicine

San Francisco-based Doctor on Demand earns accreditation from the American Telemedicine Association, HITRUST, and the National Committee for Quality Assurance. The company signed its 400th customer in January, and added psychiatry to its line of services a month later.

Consulting firm Gorman Healthcare Group offers its clients telemedicine services via EVisitMyDr.com. EVisit CEO Rick Krieger and CMO Doug Smith, MD established QuickMedx/MinuteClinic in 1999 and sold it to CVS in 2006.
---
Research and Innovation
A DrFirst report finds that providers lag far behind their pharmacist counterparts in electronic prescribing of controlled substances. While over 82 percent of pharmacies are EPCS enabled, just under six percent of providers have the capability. Nearly 100 percent of pharmacies in New York are EPCS enabled thanks to the state's Internet System for Tracking Over-Prescribing Act, which takes effect March 27. New York providers, however, lag far behind their pharmacist counterparts, with just 27 percent using the functionality. 
Researchers at the University of Texas at Austin are working to develop a "biological tattoo" – a skin-adhering electronic device thinner than a human hair that could potentially record heart rate, glucose levels, hydration, oxygen levels, muscle movement, and perhaps even brain waves. "If you have a chronic illness, and your doctor wants to check up on you, you can just wear this patch, and then you could use your phone to upload the data to the doctor," says graduate student Luke Nicolini. "Either the doctor or automatic analysis software can determine if something is going wrong."
---
Other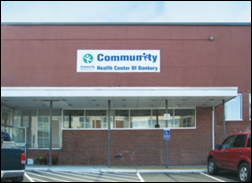 The local paper highlights the success Connecticut-based Community Health Center's 13 FQHCs have had with e-consults, including study results published in the Annals of Family Medicine that showed the consults have helped to reduce the number of in-person specialist visits and trips to the ED. CHC, which is the only organization of its kind in the state that provides e-consults, has successfully worked with the state to establish Medicaid reimbursement, and is hoping to expand the practice to other providers across the state.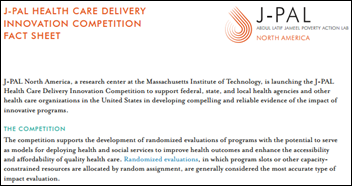 MIT's Abdul Latif Jameel Poverty Action Lab launches the Health Care Delivery Innovation Competition. Selected applicants will gain access to pilot funding of up to $50,000 to help launch a randomized evaluation of programs that launch health and social services to improve outcomes, accessibility, and affordability; plus technical assistance and strategic consulting from J-PAL staff and its network of academic researchers. Applications due on June 17. Winners will be announced by July 15.
---
Contacts
Jennifer,  Mr. H, Lorre, Dr. Jayne, Dr. Gregg, Lt. Dan
More news: HIStalk, HIStalk Connect.
Get HIStalk Practice  updates.
Contact us online.
Become a sponsor.