Top News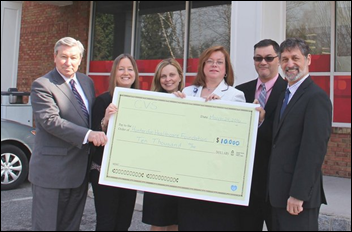 The CVS Health Foundation awards $1.5 million in grants to 46 community health centers and free clinics. The funds will be used for a variety of improvement programs including care coordination, chronic disease management, outcomes measurement, and telenursing. Hunterdon Healthcare Foundation (NJ), whose team is pictured above, will use its $10,000 to fund its Visiting Health and Supportive Services Telehealth Program. Many of the recipients will also use the funds to hire additional staff, and expand hours and services.
---
Webinars


April 1 (Friday) 1:00 ET. "rise of the small-first-letter vendors … and the race to integrate HIS & MD systems." Sponsored by HIStalk. Presenters: Frank L. Poggio, president and CEO, The Kelzon Group; Vince Ciotti, principal, HIS Professionals. Vince and Frank are back with their brutally honest (and often humorous) opinions about the rise of the small-first-letter vendors. Athenahealth and eClinicalWorks are following a growing trend toward real integration between hospital and physician systems, but this is not a new phenomenon. What have we learned from these same efforts over the last 30 years? What are the implications for hospital and ambulatory clients? What can clients expect based on past experience?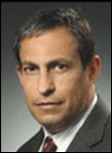 April 8 (Friday) 1:00 ET. "Ransomware in Healthcare: Tactics, Techniques, and Response." Sponsored by HIStalk. Presenter: John Gomez, CEO, Sensato. Ransomware continues to be an effective attack against healthcare infrastructure, with the clear ability to disrupt operations and impact patient care. This webinar will provide an inside look at how attackers use ransomware; why it so effective; and recommendations for mitigation.
Contact Lorre for webinar services. Past webinars are on our HIStalk webinars YouTube channel.
---
Acquisitions, Funding, Business, and Stock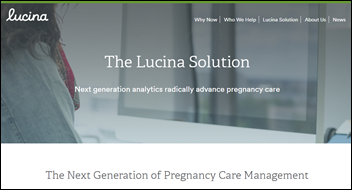 Louisville, KY-based startup Lucina Health (fka CerviLenz) unveils its headquarters and announces its first customer, Passport Health Plan. The six-employee company uses data analytics to help health plans identify pregnant women with a variety of risk factors for preterm birth, and provides steps the moms-to-be can take to avoid complications. It anticipates hiring another 10 to 15 staff within the year, and expanding its services to other conditions like diabetes and obesity.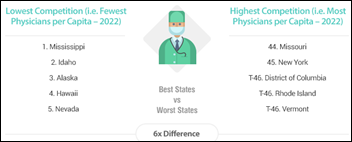 Physicians looking for a change of scenery way want to consider moving to Mississippi, Iowa or Minnesota – ranked by WalletHub as the top three states for physicians based on opportunity, competition, and medical quality. Rhode Island, New York, and Washington, DC make up the bottom three.
---
Announcements and Implementations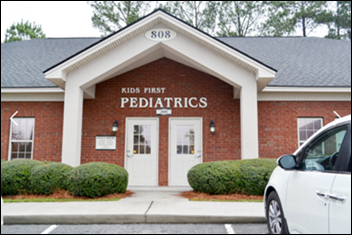 Kids First Pediatrics (GA) implements PatientPay's paperless billing software across its three locations.
Patient reminders business PatientlySpeaking now supports PracticePro PM software from Medical Transcription Billing Corp.
ChartLogic partners with Change Healthcare to add a lab ordering system to its EHR. The partnership will also enable ChartLogic users to connect to labs across the country via Change Healthcare's Clinical Network.
---
Telemedicine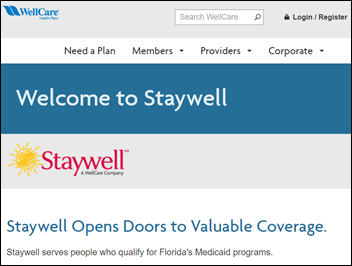 WellCare's StayWell health plan offers its Medicaid members in Florida access to behavioral healthcare via telemedicine. Orlando-based Impower, a nonprofit mental health and child wellbeing organization, has been a key partner in piloting the service. It was previously the only organization of its kind in Florida with permission from the state to prescribe controlled substances to telemedicine members. The Florida Board of Medicine loosened its regulations earlier this month to allow other telemedicine providers to also prescribe under the appropriate conditions.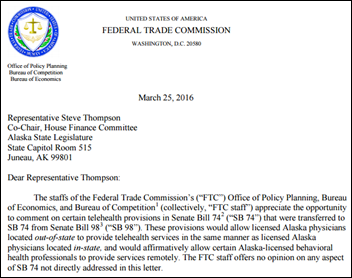 The FTC applauds proposed "procompetitive" legislation from Alaskan lawmakers that would give out-of-state doctors the ability to treat in-state patients. "These provisions would likely increase the supply of telehealth providers, enhance competition, and reduce health care costs," the FTC writes, "thereby benefiting Alaskans, especially underserved populations with limited access to health care."
A study of California Public Employee Retirement System HMO claims finds that office-based doctors were more likely to order the appropriate step test than were Teladoc physicians, who also inappropriately ordered antibiotics for bronchitis more often than their brick-and-mortar counterparts. The study also found that Teladoc users were not located in underserved communities. It's worth noting the data was collected between 2012 and 2013; perhaps Teladoc has improved its prescribing practices.
---
Government and Politics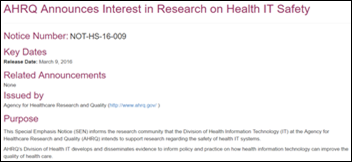 AHRQ looks to fund grant proposals focused on researching safe healthcare IT practices related to design, implementation, and usability by all users including patients and caregivers. The agency hopes to use resulting projects and their evidence to guide health IT certification and policy.
---
Research and Innovation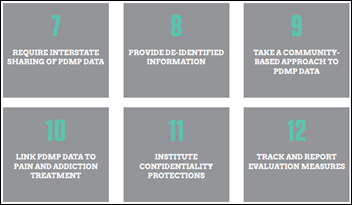 Anti-addiction advocacy group Shatterproof compiles a 52-page report on prescription drug monitoring programs and the state legislation needed to make them truly effective. The New York-based organization includes 12 guiding practices, many of which focus on linking, sharing, and tracking data.
---
Other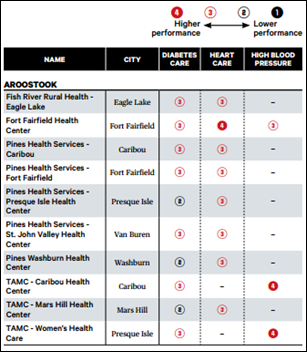 Consumer Reports rolls out primary care practice ratings for eight states based on how well they provide evidence-based care for common health problems. The data seems to be culled from commercial payers, HMOs, and voluntary and state-mandated reporting from the practices. "These regions all deserve credit for pushing for this effort," says medical consultant John Santa, MD "as do practices that have agreed to share the information — especially those who may not do so well. That takes courage and a commitment to honesty and transparency — qualities that are also essential to good medicine."
---
Contacts
Jennifer,  Mr. H, Lorre, Dr. Jayne, Dr. Gregg, Lt. Dan
More news: HIStalk, HIStalk Connect.
Get HIStalk Practice  updates.
Contact us online.
Become a sponsor.