Top News
The White House Rural Council hosts the first Rural Telemedicine Summit in an effort to foster discussion between healthcare and broadband advisors and government officials. News reports suggest that participants "identified and made recommendations on barriers and opportunities to increase deployment and participation in telehealth services," including the potential for telemedicine to aid in the fight against opioid abuse.
---
Webinars


April 1 (Friday) 1:00 ET. "rise of the small-first-letter vendors … and the race to integrate HIS & MD systems." Sponsored by HIStalk. Presenters: Frank L. Poggio, president and CEO, The Kelzon Group; Vince Ciotti, principal, HIS Professionals. Vince and Frank are back with their brutally honest (and often humorous) opinions about the rise of the small-first-letter vendors. Athenahealth and eClinicalWorks are following a growing trend toward real integration between hospital and physician systems, but this is not a new phenomenon. What have we learned from these same efforts over the last 30 years? What are the implications for hospital and ambulatory clients? What can clients expect based on past experience?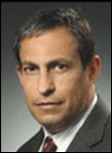 April 8 (Friday) 1:00 ET. "Ransomware in Healthcare: Tactics, Techniques, and Response." Sponsored by HIStalk. Presenter: John Gomez, CEO, Sensato. Ransomware continues to be an effective attack against healthcare infrastructure, with the clear ability to disrupt operations and impact patient care. This webinar will provide an inside look at how attackers use ransomware; why it so effective; and recommendations for mitigation.
Contact Lorre for webinar services. Past webinars are on our HIStalk webinars YouTube channel.
---
Announcements and Implementations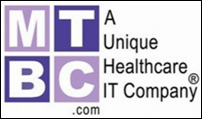 Medical Transcription Billing Corp. offers New York-based physicians free access to its e-prescribing technology for one year, provided they sign up for service by May 1. New York's mandatory e-prescribing law went into effect March 27.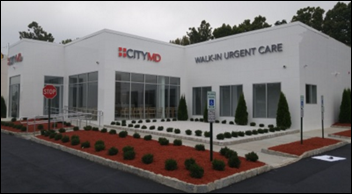 CityMD goes live with EClinicalWorks  10e EHR at its 52 locations across New York City.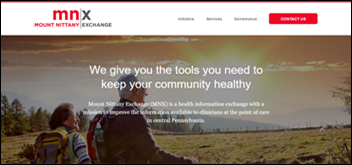 Mount Nittany Exchange, an HIE serving providers in central Pennsylvania, joins the Pennsylvania EHealth Partnership Authority's Pennsylvania Patient & Provider Network, which offers participants a single point of contact for reporting into the state's health registries via its Public Health Gateway. MNE is the fourth such organization to join P3N this year.
Reliance ACO, a group of independent physicians in Southeast Michigan, becomes the first US-based provider organization to implement CSC's chronic care management service.
AdTel International adds patient payment reminders to its DoctorConnect interactive patient communication service.
OB/GYN EHR vendor DigiChart taps wire data services vendor ExtraHop to help with a large-scale datacenter migration.
---
People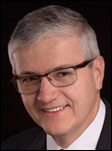 Access Community Health Network promotes Jairo Mejia, MD to CMO. Mejia's bio notes that he helped lead the network of FQHCs in its adoption of Epic EHR and PM technology. ACHN has been recognized by HIMSS as a Stage 6 facility.
---
Telemedicine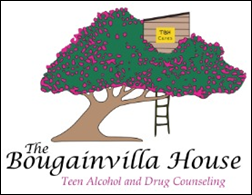 The Bougainvilla House (FL) joins MAP Health Management's recovery network. Membership in the network will enable the addiction treatment facility for teenagers to capture and act upon outcomes data through the telemedicine component of the MAP platform.
The States of Washington and West Virginia pass telemedicine-friendly legislation this week. In addition to promoting the delivery of safe and effective telemedicine practices and relaxing certain regulatory standards, Washington's Telemedicine Advancement Law establishes a collaborative that will work to develop recommendations for how to identify best telemedicine practices, expand access, and improve coverage and payment. West Virginia's House Bill 4463 emphasizes telemedicine's real-time audio-video conferencing nature. For those keeping score: West Virginia enacted the Interstate Medical Licensure Compact last year, while Washington introduced it in January.
---
Research and Innovation

Researchers from Johns Hopkins University, Ohio State University, and National Cancer Institute anticipate that 75 percent of consumers will adopt PHRs by 2020 – an astonishingly high estimate in my opinion, especially given the rash of cyberattacks hitting healthcare organizations over the last several weeks the subsequent gun shyness many consumers will likely feel about sharing their health data with any sort of third-party service. The researchers correlate this skyrocketing adoption with a correspondingly low Meaningful Use threshold for patient engagement, and suggest that the program rethinks its criteria to ensure "more ambitious uptake and functionality availability."
---
Other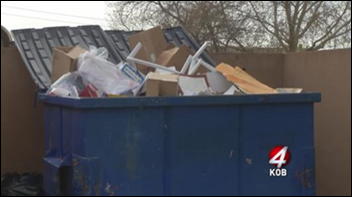 File this under "How is this still happening?" Reporters uncover a dumpster full of medical records and "other medical stuff that shouldn't be thrown out like a dead hamburger or a sack of beer bottles" behind an abandoned holistic medical practice in Albuquerque, NM. The investigation has been turned over to the New Mexico Board of Nursing, who will likely pursue the practice's director, who is also an NP.
---
Contacts
Jennifer,  Mr. H, Lorre, Dr. Jayne, Dr. Gregg, Lt. Dan
More news: HIStalk, HIStalk Connect.
Get HIStalk Practice  updates.
Contact us online.
Become a sponsor.