Top News
The local news covers the exodus of four executives at Zoom+, a chain of 25 neighborhood clinics in Portland that is trying to make a name for itself in the world of integrated care. The executives – all of whom had roles in the company's health plan – left in the last month. The lack of C-suite leadership has prompted the company to add three new vice presidents and one clinical leader. "We began this movement 10 years ago … and everyone said we would lose our shirt because everyone wants traditional care, medical homes, and now everyone is trying to follow our lead," says CEO and co-founder Dave Sanders, MD in response to rumors the company is going through hard times. "You can't just throw down a new product. You have to figure out how to make it work. We're doing multi-year innovations at a phenomenal pace and are in the lead."
---
HIStalk Practice Musings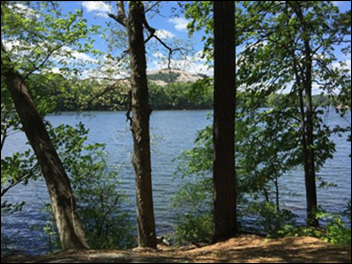 Dr. Jayne made mention of her summer plans in last week's EPTalk, which got me thinking about my potential for adventure in the coming months. Temperatures are perfect for camping this time of year, so I took some time this past weekend to go ahead and plan a quick getaway. The campsite amenities were amazing, though I couldn't bring myself to take advantage of the WiFi. Why look at a screen when you can enjoy beautiful views? I'm not sure how much I'd enjoy camping in the high heat of summer. I have several friends who take week-long camping trips to their favorite beach, and they seem to enjoy it. What summer camping adventures are you considering? Email me or share via the comments below.
---
Webinars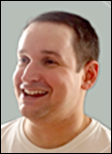 April 26 (Tuesday) 1:00 ET. "Provider-Led Care Management: Trends and Opportunities in a Growing Market. "Sponsored by HIStalk. Presenter: Matthew Guldin, analyst, Chilmark Research. This webinar will provide a brief overview and direction of the provider-led care management market. It will identify the types of vendors in this market, their current and longer-term challenges, product capabilities, partnership activity, and market dynamics that influence adoption. It will conclude with an overview of key factors for vendors and solutions moving forward.
May 5 (Thursday) 1:00 ET. "Reducing CAUTI and Improving Early Sepsis Detection Through Clinical Process Measurement." Sponsored by LogicStream. Presenters: Jen Biltoft, director of quality improvement, SCL Health; Marla Bare, EHR architect, SCL Health. This webinar will describe how SCL Health reduced catheter-associated urinary tract infections by 30 percent in just three months through clinical process measurement. The SCL Health presenters will also share their plans for applying a similar process to the early detection of sepsis.
Contact Lorre for webinar services. Past webinars are on our HIStalk webinars YouTube channel.
---
Acquisitions, Funding, Business, and Stock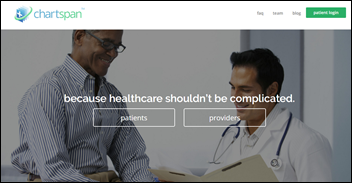 Personal health record and chronic care management services startup ChartSpan raises $3.2 million in a venture funding round led by a group of Texas investors. The Greenville, SC-based company will use the funds to hire up to 300 staff and relocate to larger office space in the coming months. Founded in 2011, it has raised $6 in the last three years.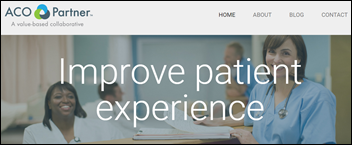 McKesson Business Performance Services partners with Blue Cross Blue Shield of Arizona to form ACO Partner, a "Maximum Services Organization" that offers providers and payers physician engagement, care management, and population health services and technology. McKesson National Vice President and General Manager of Accountable Care Services will serve as President and COO of the new joint venture.
---
Announcements and Implementations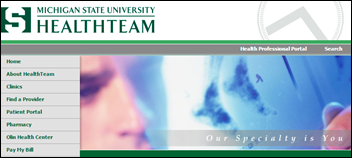 Michigan State University HealthTeam selects Athenahealth's suite of EHR, PM, and care coordination services to support its 260 physicians across 30-plus ambulatory facilities.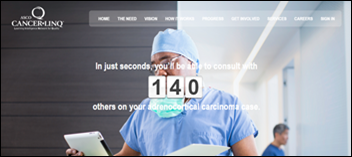 CancerLinq, a nonprofit subsidiary of the American Society of Clinical Oncology, signs on 36 practices to implement its data analytics solution for cancer care. The organization will work with the practices to refine its quality reporting methods and to collect clinical data.
Consulting firm Genesis Healthcare Solutions offers customers access to DocsInk's charge capture software and secure communications platform. 
---
Government and Politics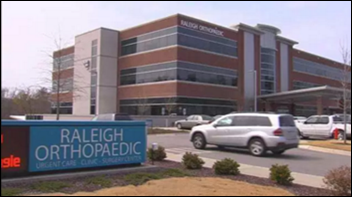 Raleigh Orthopaedic Clinic (NC) pays a $750,000 fine to settle OCR HIPAA violation charges stemming from a 2013 handoff the X-ray films and related PHI of 17,300 patients to a potential business partner without first putting a business associate agreement in place.
---
Telemedicine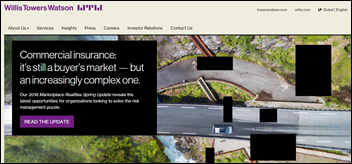 Global advisory firm Willis Towers Watson signs a three-year contract with Teladoc for telemedicine services. The agreement is a continuation of the relationship Teladoc had with Willis and Towers Watson before they merged earlier this year.
---
Other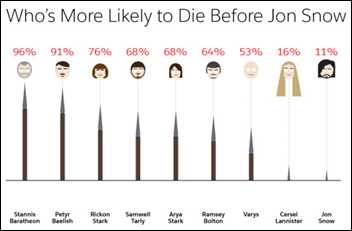 Spoiler alert: Technical University of Munich students design a machine-learning algorithm that analyzes data from Game of Thrones wikis and Twitter, and predicts the demise of characters. In looking at data from the 2,028 characters across the book and television series, the algorithm has found that higher rank does not improve a character's chances of survival, and female characters have a higher chance of survival than their male counterparts.
---
Contacts
Jennifer,  Mr. H, Lorre, Dr. Jayne, Dr. Gregg
More news: HIStalk, HIStalk Connect.
Get HIStalk Practice updates.
Contact us online.
Become a sponsor.