Top News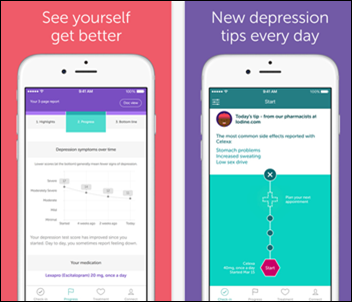 Apple releases the first four apps made using CareKit, the company's new open-source platform that lets developers create IPhone apps to help consumers manage their health and share their health data with physicians. The apps focus on diabetes management, pregnancy and infant development tracking, and a depression tracker – a positive sign for those health advocates that have long sought for tighter integration between mental health and primary care. While the company's coinciding release of CareKit's' development framework certainly bolsters its foray into healthcare, it remains to be seen just how physician- and EHR-friendly CareKit-based apps will be.
---
Webinars
May 5 (Thursday) 2:00 ET. "Reducing CAUTI and Improving Early Sepsis Detection Through Clinical Process Measurement." Sponsored by LogicStream. Presenters: Jen Biltoft, director of quality improvement, SCL Health; Marla Bare, EHR architect, SCL Health. This webinar will describe how SCL Health reduced catheter-associated urinary tract infections by 30 percent in just three months through clinical process measurement. The SCL Health presenters will also share their plans for applying a similar process to the early detection of sepsis.
Contact Lorre for webinar services. Past webinars are on our HIStalk webinars YouTube channel.
---
Acquisitions, Funding, Business, and Stock

Ability Network announces plans to expand operations at its headquarters in Tampa, FL with the addition of 75 jobs by 2017. The company, which offers clinical support systems, RCM services, and connections to payers, will look to fill roles in administration, IT, and sales with the help of $229,000 in government incentives.
Analytics company CloudMedx acquires Gyrus Labs for an undisclosed sum. CloudMedx will integrate the company's technology into its NLP engine for faster analysis and risk stratification. Gyrus Labs co-founder Dongyang Zhang, MD will join CloudMedx as senior medical scientist.
---
Announcements and Implementations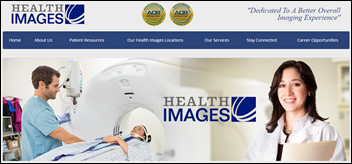 Health Images, a chain of 12 imaging centers in Colorado, joins the CORHIO HIE. It is the first organization of its kind to join CORHIO, which has connected 54 hospitals and over 4,000 office-based physicians since it was founded in 2010.

DoctorConnect.net messaging service joins the Allscripts Developer Program, enabling Allscripts customers to access its appointment reminder service via their PM systems.
---
People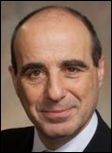 AHRQ names Andrew Bindman, MD (UC San Francisco) director.


Anita Pramoda (Owned Outcomes) joins the Health Catalyst Board of Directors, while Health Catalyst EVP and co-founder Steve Barlow steps down at the end of his five-year term.
---
Telemedicine

CirrusMD upgrades its telemedicine platform, enabling physicians to consult with up to eight patients at a time thanks to improved text-messaging capabilities. The company, which focuses on text-first, video-second virtual consultations, raised over $1 million in March, bringing its total funding to $2.5 million.
---
Research and Innovation
Fitbit partners with the Boston-based Dana Farber Cancer Institute to launch a six-year study of 3,200 patients that will analyze the ways in which breast cancer recurrence is affected by weight loss in overweight patients. The study monitor patient progress remotely via phone calls with dieticians, and will incorporate the Fitbit HR, which monitors heart rate, steps, and sleep; and the company's Aria smart scale. Fitbit devices are already being used in over 100 clinical programs.
---
Contacts
Jennifer,  Mr. H, Lorre, Dr. Jayne, Dr. Gregg
More news: HIStalk, HIStalk Connect.
Get HIStalk Practice updates.
Contact us online.
Become a sponsor.