Top News
AMA President Steven Stack, MD takes to the Huffington Post (of all places) to urge physicians to use their state prescription drug monitoring programs in light of the nation's highly publicized opioid epidemic – an epidemic, I daresay, made more headline-worthy by the prescription drug controversy surrounding Prince's death. Stack also calls on physicians to limit the amount of opioids prescribed for post-operative care and identify and assist patients with opioid use disorder in obtaining evidence-based treatment.
---
HIStalk Practice Announcements and Requests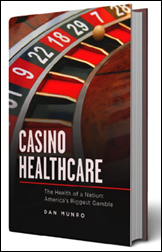 Reading: Casino Healthcare – The Health of a Nation: America's Biggest Gamble by Dan Munro. Forbes contributor Munro does a thorough job of walking readers through healthcare's casino culture, one that has made revenue a top priority instead of patient safety and quality. From RUC, to universal healthcare, to Obamacare, Munro takes readers through the culture's evolution and offers insight on the road ahead. While not quite a beach read, I'd recommend it to anyone looking to better understand how healthcare's players (including patients) have created this culture and how we can get ourselves out of it. 
---
Webinars
None scheduled in the coming weeks. Contact Lorre for webinar services. Past webinars are on our HIStalk webinars YouTube channel.
---
Announcements and Implementations
Georgia Physicians for Accountable Care partners with Evolent Health to better manage the transition of its 630 physicians to value-based care. GPAC will initially work with Evolent's tools to better understand the health and risk of its patient panels.

IPatientCare enhances its PQRS reporting service with the launch of a PQRS Registry Portal.
---
Acquisitions, Funding, Business, and Stock

Accountable physician trade group CAPG begins offering consulting services to help its members navigate the still murky waters of alternative payment models.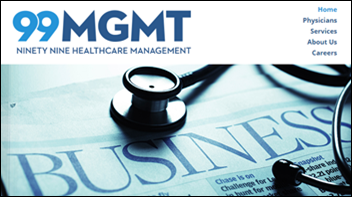 Hospital and ambulatory surgical center operator Foundation HealthCare acquires a majority stake in Ninety Nine Healthcare Management. The PM company will retain its headquarters in Dallas.
---
Telemedicine

AdvancedMD launches a telemedicine platform for OB/GYNs capable of integration with its EHR.
3Derm develops a triage system for its teledermatology software, enabling physicians to expedite urgent consults while screening out more routine concerns.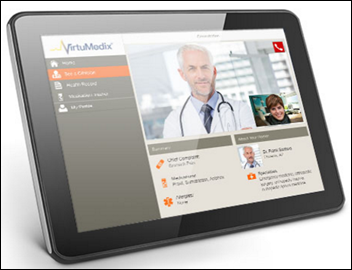 Commtech Telecommunications upgrades the patient, doctor, and administrator interfaces of its VirtuMedix telemedicine platform.
HealthyCT, Connecticut's non-profit health insurance co-op, will use Safety Net Connect's specialist EConsult software as part of its contract with Community EConsult Network. The network is an offshoot of Community Health Center, the state's largest primary care provider for the underserved. HealthyCT also offers virtual consults via Teladoc.
---
Research and Innovation
A quarter of providers surveyed in a small online study believe their organizations are making progress with virtual consults. That progress includes the ability of the telemedicine programs to improve efficiency, patient volumes and loyalty, and being financially sustainable. Top challenges to launching a progressive telemedicine program include competing technology priorities, organizational readiness, maintaining a sustainable business model, and regulatory compliance concerns.
---
Other

Hoarders take heed: "Vintage" iPods are fetching exorbitant sums on Ebay, thanks in part to Apple's decision in 2014 to discontinue the groundbreaking device. Prices paid have ranged from $1,000 to a whopping $90,000 for one U2 special edition.
---
Contacts
Jennifer,  Mr. H, Lorre, Dr. Jayne, Dr. Gregg
More news: HIStalk, HIStalk Connect.
Get HIStalk Practice updates.
Contact us online.
Become a sponsor.