Top News

CMS announces that it will dole out $10 million in technical assistance grants over three years to help practices affiliated with Support and Alignment Networks or Practice Transformation Networks transition to new payment models under MACRA and MIPS. Applicants must have received signed commitments to enroll 5,000 or more eligible clinicians and their practices that are in advanced states of readiness (including EHR utilization). Letters of intent are due July 1; applications, July 11. 
---
Webinars


June 28 (Tuesday) 2:00 ET. "Your Call Is Very Important." Sponsored by West Healthcare Practice. Presenters: Cyndy Orrys, contact center director, Henry Ford Health System; Brian Cooper, SVP, West Interactive. The contact center is a key hub of patient engagement and a strategic lever for driving competitive advantage. Cyndy will share how her organization's call center is using technologies and approaches that create effortless patient experiences in connecting them to the right information or resource. Brian will describe five key characteristics of a modern call center and suggest how to get started.
Contact Lorre for webinar services. Past webinars are on our HIStalk webinars YouTube channel.
---
Acquisitions, Funding, Business, and Stock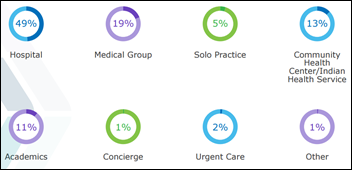 A Merritt Hawkins report based on recruiting data over the last two years shows that 90 percent of its search assignments were for employment, while just five percent were for solo practice settings, many of which were for concierge or direct pay models. Starting salaries have spiked over the last year, especially for family medicine, psychiatry, obstetrics-gynecology, and dermatology.
---
Announcements and Implementations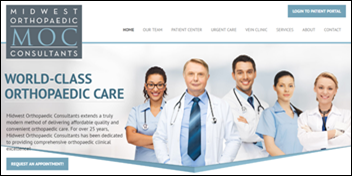 Midwest Orthopaedic Consultants (IL) selects care coordination technology from PinpointCare to assist in care navigation for Medicare patients managed under the Bundled Payments for Care Improvement initiative.
Raintree Systems adds MedBridge educational material to its TherapyRehab Plus and PediatricTherapy Plus EHRs.

The Pennsylvania Dept. of Health, Athletic Trainers' Society (PATS), and Medical Society develop a consumer-facing online database of physicians who have completed an educational training program focused on concussion evaluation and management.
---
People

Amar Desai, MD (University of Southern California Medical Group and Ambulatory Services) returns to DaVita Healthcare Partners as president of its HealthCare Partners California Coastal region.

Justin Barnes joins IHealth as partner and chief growth officer. Atlanta-based RCM technology vendor IHealth was formed when IHealth Solutions acquired DNA Healthcare in late May.
---
Telemedicine

Charleston, SC-based pediatrician Chad Hayes, MD warns parents away from telemedicine services, especially those that offer to treat strep throat, ear infections, UTIs or pneumonia without first performing necessary testing. "As a pediatrician," he adds, "I'm obviously biased [he is, in fact, opening a new practice next month], but my advice is to find a doctor you trust, hopefully one with some after-hours and weekend availability, and maybe even one who offers some supplementary care by smartphone, text, or email."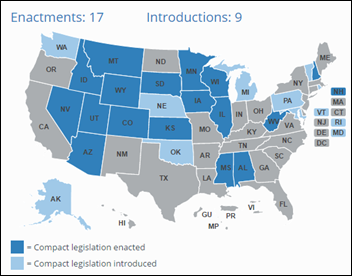 Colorado becomes the 17th state to enact the Interstate Medical Licensure Compact.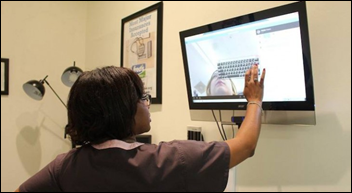 Fred's Pharmacy will install another nine TelehealthOne telemedicine kiosks at stores in Mississippi. The retail pharmacy chain installed its first kiosk last fall.
The Arkansas State Medical Board approves a regulation allowing first-time physician visits to take place through audio-visual technology. The board stipulated, however, that sending a patient's online medical history to a physician doesn't count as a valid patient-physician relationship and doesn't qualify as "store-and-forward" technology.
---
Research and Innovation
A survey of 1,300 medical groups of five or fewer physicians finds that 67 percent believe MACRA is the root of all evil that will drive them to either close up shop or become employed. Nearly 90 percent of surveyed solo physicians expect to decrease Medicare patient volumes so they won't have to report on quality and clinical practice improvement activities. Just over 75 percent of small practices identify as "financially struggling" due in part to less-than-adequate billing software. Surprisingly, a combined 63 percent of practices haven't yet settled on software products that meet their myriad needs. Of those that have, EHRs from SRS Soft, ADP AdvancedMD, and Practice Fusion earned top rankings.
---
Government and Politics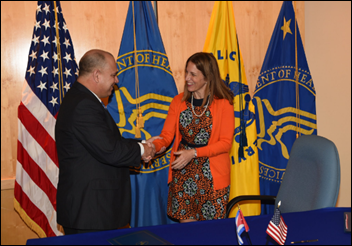 HHS Secretary Sylvia Burwell and Cuban Minister of Health Roberto Tomás Morales Ojeda, MD sign a healthcare collaboration agreement that will  prompt the two countries to work on health issues including global health security, communicable and non-communicable diseases, research and development, and information technology.

Don't forget …
---
Other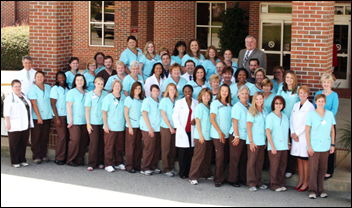 The local paper highlights the success nine Albany, GA-based primary care practices are seeing through participation in Blue Cross Blue Shield of Georgia's Enhanced Personal Health Care program. The program, which incentivizes participating PCPs to improve quality and value, has prompted several practices to tweak their EHRs for improved care coordination.
Steven Stack, MD gives his final address as president of the American Medical Association during the AMA's annual meeting in Chicago. He kept his remarks light (with just the right amount of gravitas), encouraging his colleagues to persevere in light of the many challenges they face on a day-to-day basis. CMS Acting Administrator Andy Slavitt also made an appearance to talk with AMA delegates about MACRA and physician burnout.
---
Sponsor Updates
Black Book names E-MDs the top ambulatory EHR for thoracic and vascular surgery specialties.
Blog Posts
---
Contacts
Jennifer,  Mr. H, Lorre, Dr. Jayne, Dr. Gregg
More news: HIStalk, HIStalk Connect.
Get HIStalk Practice updates.
Contact us online.
Become a sponsor.