Top News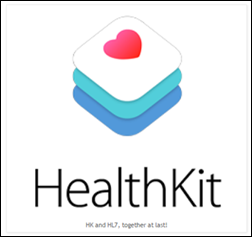 Apple furtively announces that HealthKit in IOS10 will allow users to request medical records that adhere to the the HL7 standard through apps on their phones. The apps (including Mail and Safari) will then "translate" the HL7-standardized documents into more understandable formats, which users can then send to other people in their caregiving circles. The new operating system is expected to launch this fall; the healthcare technology Twitterverse, however, is already getting excited about the notion that patients will have easier access to and control of their records.
---
Webinars


June 28 (Tuesday) 2:00 ET. "Your Call Is Very Important." Sponsored by West Healthcare Practice. Presenters: Cyndy Orrys, contact center director, Henry Ford Health System; Brian Cooper, SVP, West Interactive. The contact center is a key hub of patient engagement and a strategic lever for driving competitive advantage. Cyndy will share how her organization's call center is using technologies and approaches that create effortless patient experiences in connecting them to the right information or resource. Brian will describe five key characteristics of a modern call center and suggest how to get started.
Contact Lorre for webinar services. Past webinars are on our HIStalk webinars YouTube channel.
---
Announcements and Implementations
Medfusion adds its patient payment and portal capabilities to Meridian Medical Management's VertexDr PM/EHR software. The Cary, NC-based company became the "Official Healthcare IT Provider" of the Carolina RailHawks soccer team earlier this month.
---
Acquisitions, Funding, Business, and Stock
Xerox moves forwards with plans to split into two companies, announcing that its business process outsourcing company will be known as Conduent, while its traditional document technology business will retain the Xerox name. Announced in January, the split is expected to wrap up by the end of 2016. Conduent will include Xerox's healthcare business (including its new telemedicine service line), plus customer care and transportation solutions.
Healthcare startups take note: Philadelphia-based private equity firm 1315 Capital launches a $200 million fund that it will use to invest in medical technology, healthcare services, and specialty pharmaceutical businesses. The company's portfolio includes Encore Dermatology, JDS Therapeutics, and Onkos Surgical.
---
Government and Politics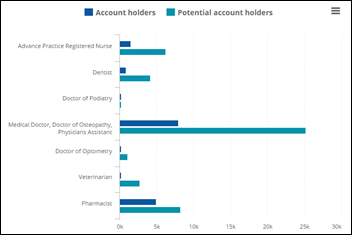 The local paper looks at the underwhelming prescriber adoption of Minnesota's statewide prescription drug monitoring program. Established in 2010, the program has seen only a third of eligible physicians and PAs sign up to participate. Over 60 percent of pharmacists have signed up; dentists lag behind at just 20 percent. As of July 1, 2017, every eligible prescriber will be required to maintain login credentials for the PDMP, though they won't be required to check it before prescribing or dispensing controlled substances. The new requirement seems to cater to prescriber complaints that mandatory login would add to their workloads, compromise patient privacy, or get in the way of professional judgment.
---
Other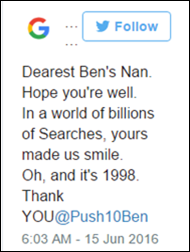 As someone who read Emily Post's "Book of Etiquette for Young People" many years ago, I find this so refreshing: Google thanks 86 year-old May Ashworth for using "please" and "thank you" in a search request. The British grandmother was under the impression that a Google staff member would address her request, which asked for a translation of the Roman numerals MCMXCVIII.
---
Contacts
Jennifer,  Mr. H, Lorre, Dr. Jayne, Dr. Gregg
More news: HIStalk, HIStalk Connect.
Get HIStalk Practice updates.
Contact us online.
Become a sponsor.