Top News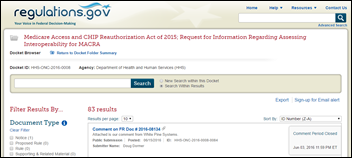 In response to 83 comments on its request for information on assessing interoperability for MACRA, ONC decides to use existing hospital and office-based physician surveys from the AHA and CDC to measure the exchange of health data, each of which asks who is sending, receiving, finding, and integrating patient data from outside sources. Office reps note that, "As these surveys touch providers across the country in a variety of practices, they are not limited to the Medicare and Medicaid EHR Incentive Programs."
---
HIStalk Practice Musings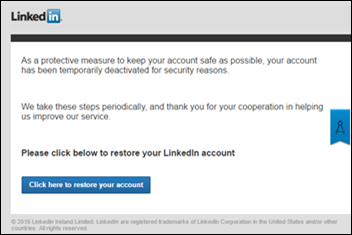 While I'm certainly not the most tech-savvy person around, I do consider myself to be smarter than the average joe when it comes to recognizing phishing emails. Even my anxiety level was raised, however, when I received the email above. I tamped down my thankfully fleeting feeling of panic and proceeded to visit LinkedIn to see if my account had indeed been wiped out (It had not), and read through the email more carefully to see if anything odd stood out. The following seemed suspicious:
There was no salutation.
The "from" email address did not match any I recognize as being affiliated with LinkedIn customer support.
The fine print mentioned LinkedIn Ireland, which seemed off, and used incorrect grammar.
It was sent on July 4, which I felt could have been the hacker's attempt to take advantage of account users with downtime on their day off.
Needless to say, I did not click the link, and immediately reported the email to LinkedIn customer support, including a screenshot. They replied the same day with the following:
Thanks for bringing this to our attention.

The email you've provided has been identified as a fraudulent email and was not sent out by LinkedIn or anyone associated with the company. Please be cautious in opening any attached files included in these types of malicious spoof emails as they may contain malware which may be damaging to your system.

To fight against fake emails putting our domain names in the "From:" line, we've implemented DMARC standards (http://www.dmarc.org/) to authenticate all our emails. We suggest you contact your email administrator to implement DMARC so they can discard unauthenticated emails, too.

Your privacy is always a top concern for us at LinkedIn. We've worked hard to earn and keep your trust, and adhere to the following principles to protect your privacy:

• We will never rent or sell your personally identifiable information to third parties for marketing purposes.

• We will never share your contact information with another user without your consent.

• Any personally identifiable information that you provide will be secured with all industry standard protocols and technology.
No doubt this phishing scam is a byproduct of the LinkedIn breach earlier this year. It came as a bit of a wakeup call to me. These types of emails are becoming more sophisticated and personalized. Readers, how do you identify suspicious emails? Share your red flags by commenting below. 
---
Webinars
July 13 (Wednesday) 1:00 ET. "Why Risk It? Readmissions Before They Happen." Sponsored by Medicity. Presenter: Adam Bell, RN, senior clinical consultant, Medicity. Readmissions generate a staggering $41.3 billion in additional hospital costs each year, and many occur for reasons that could have been avoided. Without a clear way to proactively identify admitted patients with the highest risk of readmission, hospitals face major revenue losses and CMS penalties. Join this webinar to discover how to unlock the potential of patient data with intelligence to predict which admitted patients are at high risk for readmission.
Contact Lorre for webinar services. Past webinars are on our HIStalk webinars YouTube channel. Ask Lorre about her "Summer Doldrums Special" sale.
---
Announcements and Implementations

Sciton, a light- and laser-based medical device company based in Palo Alto, CA, launches a practice support program for aesthetics practices that includes clinical training, marketing tools, business development, and company-sanctioned tools and courses.
---
Telemedicine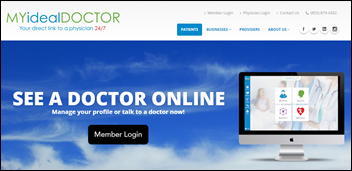 Atlanta-based MyIdealDoctor adds behavioral health sessions to its virtual consult services.
---
Government and Politics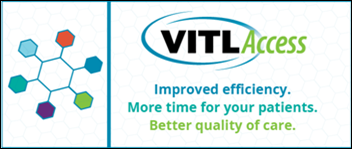 Vermont Information Technology Leaders presses for a policy change that would require patients to opt out rather than opt in to its information-sharing program via the state's HIE. Physicians have apparently called the current opt-in policy "HIPAA on steroids," and feel it creates extra work, adds administrative burden, and limits the flow of information. The ACLU of Vermont has expressed concerns about patient privacy, pointing out that the current program already has limited privacy controls for patients.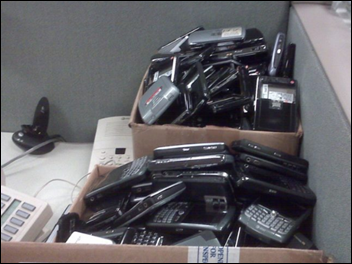 Bye bye Crackberry: Blackberry's 10-year-plus tenure in the Senate ends. Officials will no longer issue the devices to new staffers once the current supply runs out, though support will continue for the forseeable future. Those interested in upgrading will be able to opt for Samsung S6 Android devices and the 16GB iPhone SE.
---
Other
Apple will add an organ donor sign-up button to its Health app as part of a software update this fall. Users that register as organ donors will also have the ability to add that fact to an optional emergency information display that can be seen when the phone is locked. Facebook added a similar feature in 2012, which led to thousands of new registrations. Apple CEO Tim Cook was inspired to develop the feature after watching company founder Steve Jobs endure waiting for a kidney transplant in 2009. Jobs passed away from complications related to pancreatic cancer in 2011.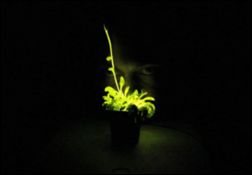 Scientists unwittingly find an answer to AMA concerns about the potentially harmful effects of LED street lighting – glowing trees. Siberian and Russian researchers are working with a newly discovered "fungal luciferin" in the hopes of creating "an autonomously luminescent plant." You can already order glowing plants on Kickstarter.
The Oxford English Dictionary adds over 1,000 new words, a good chunk of which seem to pertain to Internet/texting slang. Fun fact: Some of the earliest Internet slang to be documented by the OED includes 'IDK,' first used in 1931 when a doctor wrote it on a patient's "sick note," another new OED addition that was first used in 1836.
---
Sponsor Updates
---
Contacts
Jennifer,  Mr. H, Lorre, Dr. Jayne, Dr. Gregg
More news: HIStalk, HIStalk Connect.
Get HIStalk Practice updates.
Contact us online.
Become a sponsor.