Top News

HHS escalates efforts to stem the opioid epidemic with a number of new initiatives, including requiring Indian Health Service clinicians to check state prescription drug monitoring program databases before prescribing or dispensing any opioid for more than seven days. The department has also decided to sever ties between a physician's pain management HCAHPS scores and Medicare payments to hospitals, primarily to dispel the notion that EPs face financial pressure to give patients what they want rather than what they need.
---
HIStalk Practice Musings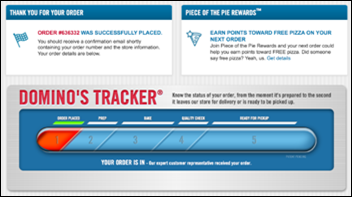 I am amazed by the Domino's Pizza Tracker app. It takes customers step by step through the pizza-making process, even going so far as to tell you which person is making your pie. Perhaps next they'll equip their pizza makers with GoPros to truly document your pizza's progress, with embedded options to tweet out props to said artisan. All kidding aside, I'd love to see this kind of app retooled for my PCP's office. There's nothing more frustrating than not knowing why I've been kept waiting for 45 minutes. I'd be less likely to bother the receptionist multiple times if I could follow my care team's progress before I'm called in from the waiting room.
---
Webinars
July 13 (Wednesday) 1:00 ET. "Why Risk It? Readmissions Before They Happen." Sponsored by Medicity. Presenter: Adam Bell, RN, senior clinical consultant, Medicity. Readmissions generate a staggering $41.3 billion in additional hospital costs each year, and many occur for reasons that could have been avoided. Without a clear way to proactively identify admitted patients with the highest risk of readmission, hospitals face major revenue losses and CMS penalties. Join this webinar to discover how to unlock the potential of patient data with intelligence to predict which admitted patients are at high risk for readmission.
Contact Lorre for webinar services. Past webinars are on our HIStalk webinars YouTube channel. Ask Lorre about her "Summer Doldrums Special" sale.
---
Telemedicine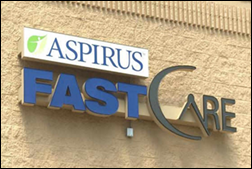 An Aspirus urgent care clinic in Wisconsin closes up shop after a decline in patient volume over the last several years. Aspirus Clinics President Dean Danner seems sure the health system's somewhat new telemedicine offering will fill the void, noting that, "We could provide the same kind of low-cost help without what we call a retail clinic option."
---
Government and Politics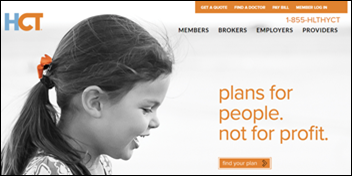 Connecticut's HealthyCT health insurance exchange teeters on the brink after receiving a federal requirement that the ACA co-op pay $13.4 million to HHS as part of the ACA's risk-adjustment and risk-corridor programs. The exchange, which covers 40,000 consumers with individual and employer-sponsored plans, has been placed under the supervision of the state insurance commission due to its "hazardous financial standing." It will likely be the 14th of 23 state-based co-ops to fail due to financial loss.
I missed this a few weeks back: HHS solicits research papers outlining healthcare use cases for blockchain, especially those that relate to interoperability, patient-centered outcomes research, and precision medicine. Papers are due July 29. I find it amusing that the department has requested that submissions be no more than 10 pages in length, given its propensity for final rules that run into the hundreds of pages. Selected authors will present their papers at a "Blockchain & Healthcare Workshop" co-hosted by ONC and NIST.
---
People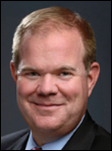 Michael Fraser (Pennsylvania Medical Society) joins the Association of State and Territorial Health Officials as executive director.
---
Other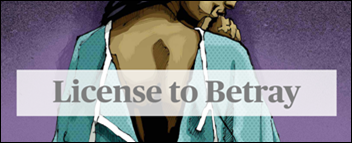 The Atlanta Journal-Constitution publishes a nationwide expose of physician sexual misconduct, highlighting the propensity of the healthcare system to hide criminal acts and even accept disciplined physicians back into the fold for fear of further diminishing an already shrinking workforce. Of the 2,400 doctors publicly disciplined for sexual misconduct in the last year, half still have active medical licenses today.

The Association of American Physicians and Surgeons issues a strange press release calling for physicians to pull out of Medicare and its related MACRA/MIPS/Meaningful Use hoopla. While the statistics the APS shares are certainly valid ("almost four in 10 physicians in solo and small group practices predict an exodus from Medicare" due to MACRA's new payment plan), I can't help but see it as a thinly veiled ad membership.
---
Sponsor Updates
Blog Posts
---
Contacts
Jennifer,  Mr. H, Lorre, Dr. Jayne, Dr. Gregg
More news: HIStalk, HIStalk Connect.
Get HIStalk Practice updates.
Contact us online.
Become a sponsor.