Top News
Labor organizations and patient rights advocates gather outside of two Zoom+ clinics to protest that the chain doesn't take Medicare or Medicaid. The protestors, who convened outside of Zoom clinics in April, contend the company, which operates 33 clinics in Seattle and Portland, cherry-picks young, healthy customers, leaving other organizations to deal with older, sicker patients. Zoom CEO and co-founder Dave Sanders, MD counters that is exactly the demographic the for-profit company was created to cater to – those "who want to use their phones to set up appointments and get quick neighborhood care. It's not meant to take care of everybody. We're one of the many options that will be out there. Don't think that we have to be all things to all people."
---
HIStalk Practice Musings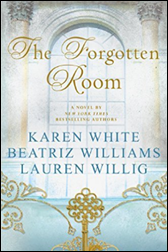 Reading: The Forgotten Room by Karen White, Beatriz Williams, and Lauren Willig. This novel fulfills all of my summertime literary requirements – a multi-generational tale of unrequited love with a nod to art, architecture, and even healthcare. (One of the main characters is a female physician – what I assume was a rarity during her 1940s time period.)
---
Webinars
July 13 (Wednesday) 1:00 ET. "Why Risk It? Readmissions Before They Happen." Sponsored by Medicity. Presenter: Adam Bell, RN, senior clinical consultant, Medicity. Readmissions generate a staggering $41.3 billion in additional hospital costs each year, and many occur for reasons that could have been avoided. Without a clear way to proactively identify admitted patients with the highest risk of readmission, hospitals face major revenue losses and CMS penalties. Join this webinar to discover how to unlock the potential of patient data with intelligence to predict which admitted patients are at high risk for readmission.
Contact Lorre for webinar services. Past webinars are on our HIStalk webinars YouTube channel. Ask Lorre about her "Summer Doldrums Special" sale.
---
Acquisitions, Funding, Business, and Stock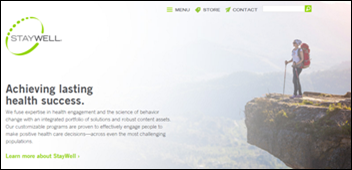 Merck subsidiary Healthcare Services & Solutions acquires a majority stake in StayWell, a Yardley, PA-based company that offers Web-based healthcare engagement tools to providers and payers. "Partnering with HSS will take StayWell to the next level of growth," said Andrew Cavanna, managing director of Vestar, which will retain a minority stake in the company. "We believe that our investment will be greatly enhanced by HSS's market knowledge, suite of products, and executive leadership." HSS (which to me has an unbelievably vague name) works through its global business partners to provide services related to care management, clinical decision support, remote monitoring, and patient adherence.
---
Announcements and Implementations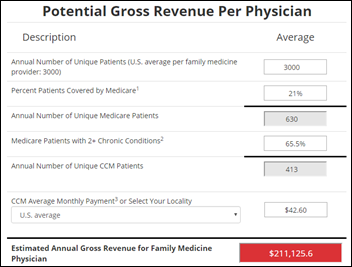 Just a month after adding chronic care management capabilities to its data analytics platform, CloudMedx develops a CCM cost calculator to help physicians determine the ROI of participating in Medicare's CCM program.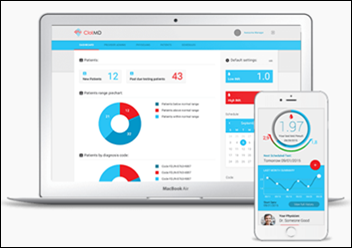 BBMK Technologies develops an app to help physicians manage patients on Warfarin anticoagulant medication. ClotMD delivers real-time alerts on INR levels, scheduled testing, medication reminders, and dosage changes.
Enli Health Intelligence (fka Kryptiq) partners with Dell Services to offer population health management technologies and advisory services to physician practices, ACOs, and healthcare systems.
ChiroTouch adds secure text messaging and targeted communication campaigns to its CTInTouch EHR for chiropractors.
---
Telemedicine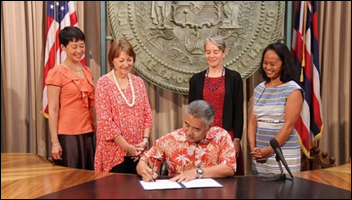 Hawaii Governor David Ige signs legislation requiring the state's Medicaid services cover consults via telemedicine. Governor Ige is confident the new law will help relieve Hawaii's physician shortage, which is especially severe on neighboring islands.
---
People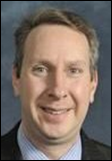 Leland Babitch, MD (The Advisory Board) joins MPRO as president and CEO.
---
Government and Politics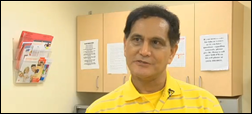 Physicians in Alabama, where 50-60 percent of children are uninsured, react to $15 million in Medicaid payment cuts set to take effect August 1. "I may have to see more patients to keep up with the overhead," says pediatrician Bhagwan Bang, MD adding that he won't be able to spend as much time with them individually. "There is a chance that the other practices, other doctors, may not be able to keep up the number of staff they have and that will directly impact event the insured patients. As the number of staff decreases, the care decreases."
---
Other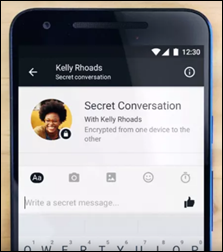 Facebook tests end-to-end encryption on its Messenger app. The new, opt-in Secret Conversations feature was launched in response to user demand for additional privacy safeguards, especially for conversations related to finances and healthcare. The move is a solid one given a recent study that shows US consumers place data security behind only the economy on their list of top concerns. The new feature, which Facebook added to WhatsApp last April, will be more widely available to Messenger users later this summer.
---
Contacts
Jennifer,  Mr. H, Lorre, Dr. Jayne, Dr. Gregg
More news: HIStalk, HIStalk Connect.
Get HIStalk Practice updates.
Contact us online.
Become a sponsor.