Top News
HealthTap acquires Docphin for an undisclosed sum, and will integrate its medical education resources into the HealthTap virtual care platform. The move is in line with HealthTap's ambitions to become a trusted source for medical education. It became accredited by the AMA last year to provide physicians with some CMEs, and has developed a virtual care training course. It has raised $35 million since launching in 2010.
---
Webinars
None scheduled in the next few weeks. Contact Lorre for webinar services, and be sure to ask her about our "Summer Doldrums Special" sale. Past webinars are on our HIStalk webinars YouTube channel.
---
Acquisitions, Funding, Business, and Stock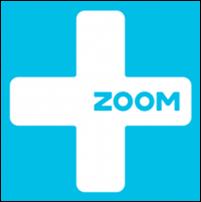 A local healthcare news outlet looks (somewhat sensationally) at the exodus of executives from Zoom+, a chain of clinics in Portland and Seattle that has received quite a bit of backlash over its decision to not accept Medicare and Medicaid patients. The company has lost six physicians, its CFO, and three high-level executives, though that's not necessarily indicative of inner company turmoil. It re-hired co-founder Jeff Katz, MD as vice president of education and clinical services last month.
---
Announcements and Implementations

Anthem and UAE-based cybersecurity firm Dark Matter join the DirectTrust alliance, which has helped grow the number of Direct addresses capable of sharing PHI 49 percent to 1.3 million at the end of Q2 2016.

Nextech launches cloud-based EHR and PM technology for specialty practices.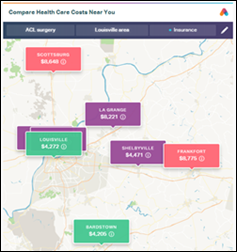 San Francisco-based startup Amino amps up its healthcare pricing tool by expanding its pricing data on 49 procedures. Since launching last fall, it now covers 550,000 physicians and 129 payers. The company is working on adding prices related to births and MRIs. The tool is certainly valuable in that it provides a baseline estimate of projected costs. I wish it also offered self-pay pricing; that would probably offer a more authentic picture of what a procedure costs and would certainly give patients pause when they compare it to what their insurance will cover.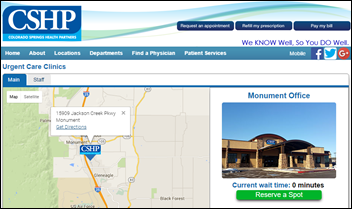 Colorado Springs Health Partners implements Clockwise.MD's online check-in software at its three urgent care centers following a successful pilot at a single facility earlier this year.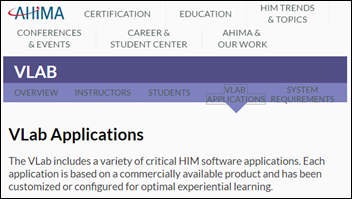 Drchrono develops EHR and PM technology for faculty and students participating in AHIMA's Virtual Lab curriculum at 450 universities. Launched in 2006, VLab is used as part of HIM academic programs, workforce training, and continuing education.
PMD adds real-time hospital-discharge alerts to its mobile charge-capture software for physician practices.
---
Research and Innovation
A survey of 600 physicians finds that self-employed physicians and those working in independent practices (21 percent) are more familiar with MACRA than their hospital-employed counterparts (9 percent). Physicians with a high share of Medicare payments are just as unaware of MACRA as those who don't rely heavily on such reimbursements. Eighty percent expect MACRA to all but force physicians to join larger risk-bearing organizations or networks.
---
Other
JAMA Editor in Chief Howard Bauchner relays some inside scoop on how the journal got a Special Communication bylined from President Obama. Being leader of the free world apparently gives you some wiggle room when it comes to using personal pronouns in JAMA. "He also has one or two vignettes in it of citizens in the United States whom he interacted with or who contacted him about the Affordable Care Act," Bauchner adds. "Those are unusual for us at JAMA, but we thought, given what he was writing about and who he was, he deserved a bit more flexibility than some of our other authors." The Special Communication marks the first time a sitting president has contributed to the journal, though President Obama did submit commentary on his healthcare strategy during his 2008 campaign.

UC Berkeley Howard Hughes Medical Institute Professor Michael Eisen takes the president and AMA to task for copyrighting the article, which should belong in the public domain given the title of its author.
"I would like to humbly request that you demand on behalf of citizens of the United States that JAMA remove this illegal copyright claim from your paper," Eisen writes. "Furthermore, I hope that you can use the opportunity afforded by this incident to shed light [on] the broader issue of scientific journals illegally claiming copyright in thousands of other works of the US government every year, thereby restricting access to and use of these works which by law belong in the public domain."
---
Sponsor Updates
Blog Posts
---
Contacts
Jennifer,  Mr. H, Lorre, Dr. Jayne, Dr. Gregg
More news: HIStalk, HIStalk Connect.
Get HIStalk Practice updates.
Contact us online.
Become a sponsor.