Top News

During testimony before the Senate Finance Committee, CMS Acting Administrator Andy Slavitt says that he is open to postponing the January 1 implementation of MACRA to ensure that providers have enough time to prepare. (A final rule is expected in November, giving providers just two months to get their ducks in a row.) He also indicated that CMS is open to establishing shorter reporting periods, adding that he is well aware that the more time physicians have to spend reporting data, the less time they can devote to patient care. "We're putting in an awful lot of change," he told committee members. "Too much change on top of an already burdened physician practice is not where we should be going."
---
Webinars
None scheduled in the next few weeks. Contact Lorre for webinar services, and be sure to ask her about our "Summer Doldrums Special" sale. Past webinars are on our HIStalk webinars YouTube channel.
---
Acquisitions, Funding, Business, and Stock

Woodbridge, IL-based Endotronix closes a $32 million Series C funding round, which it will use to continue development of its heart-failure management technology and wireless, implantable pulmonary artery sensor.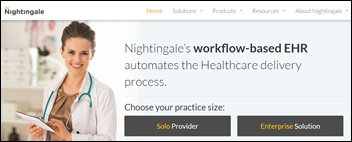 Montreal-based Telus Health will acquire the Canadian business of Nightingale Informatix Corp., including its EHR assets and customer base of 4,000 physicians, for $14 million. Nightingale sold its US-based PM business last October, and now retains only its V10 (Nexia) EHR platform and rights to use its claims clearinghouse.
---
People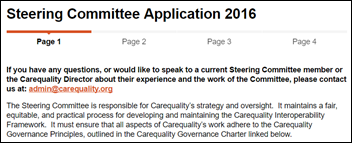 The Sequoia Project's Carequality health data exchange collaborative seeks nominations for its seven-member steering committee, which will oversee the initial roll-out of the exchange among its 12 initial implementers. Applications are due July 29.
---
Telemedicine
The USDA awards $23.4 million in grants to support 36 telemedicine and 45 distance learning projects across 32 states. It has provided $213 million for 634 such projects since 2009.
---
Announcements and Implementations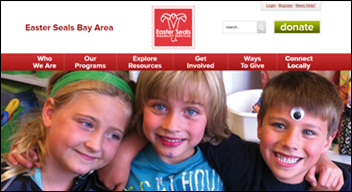 Easter Seals Bay Area implements a number of Salesforce tools, including Health Cloud, to extend its services to patients with autism, developmental disabilities, physical disabilities, and other special needs. The Health Cloud CRM will better enable the nonprofit to manage its relationships with 3,600 providers, particularly those who care for patients long-term.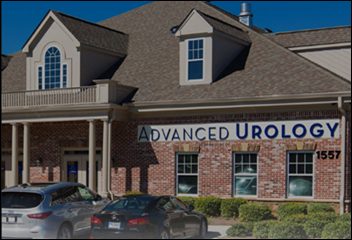 Advanced Urology Institute implements CareCloud's PM, RCM, and analytics software at 22 locations in Florida and Georgia.
---
Government and Politics

The HHS Idea Lab hosts its annual Innovation Day, with CTO Susannah Fox at the helm to highlight the novel ways in which government employees are advancing their work. Healthcare topics included EHRs, malpractice data, and opioid alert response.
---
Other

AMA President-Elect David Barbe, MD shares his priorities for this year and next, including preventing common chronic diseases, creating the medical school of the future, and increasing physician satisfaction in the wake of record levels of physician burnout. Barbe started out in solo family practice, eventually growing the business and then merging it with Mercy Clinic (MO). Unlike AMA President Andrew Gurman, MD Barbe likely has plenty of experience with EHRs, given that Mercy has been on Epic since 2004.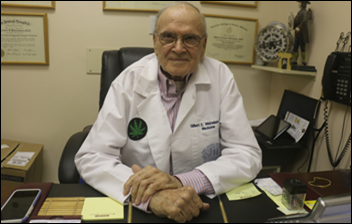 The local paper looks at a locally revered physician's decision to transition his practice to one that focuses on medical marijuana. Eighty two year-old Gilbert Weinstein, MD described as "an old-fashioned doctor who is on top of everything new," made the decision after practicing in internal medicine, endocrinology, and nuclear medicine for 50 years. "Due to increasing insurance company and government intrusions and restrictions," he wrote to his patients earlier this month, "it is impossible to continue practicing medicine as it should be done. I was trained to do no harm. That seems to have flown out the window."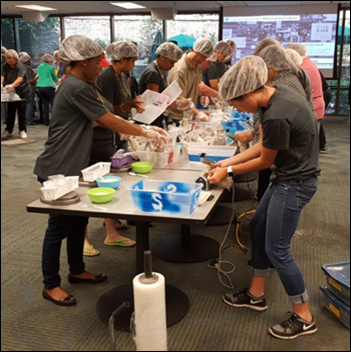 Allscripts employees pack lunches for a local charity as part of the company's Global Impact Day. Teams in Atlanta, Chicago, Raleigh, NC, London, Singapore, and India hope to beat last year's record of 90,000 meals prepared, $12,000 raised, and 13,000 pounds of food donated.
---
Contacts
Jennifer,  Mr. H, Lorre, Dr. Jayne, Dr. Gregg
More news: HIStalk, HIStalk Connect.
Get HIStalk Practice updates.
Contact us online.
Become a sponsor.