Top News
NASA selects telemedicine technology from PM13 Preferred Medical Solutions to help care for the six astronauts who will spend 16 days 62 feet underwater as part of the agency's 21st Extreme Environment Mission Operations Expedition. The NEEMO program, which launches today off the coast of Key Largo, FL, acts as a training ground for astronauts, helping them to simulate living on a spacecraft and test spacewalk techniques for future space missions. Irish clinician Derek O'Keeffe, who has worked with NASA in the past, has been tapped to monitor the crew's health topside.
---
Webinars
None scheduled in the next few weeks. Contact Lorre for webinar services. Past webinars are on our HIStalk webinars YouTube channel.
---
Announcements and Implementations

Intermedix adds patient no-show prediction to its analytics software for physician practices. It is the first major release from the company's new analytics division.

Revere Health (UT) implements Basware technology to automate purchasing, invoicing, and budget-tracking activities across its 100-facility network of family  and specialty practices.
PCIHIPAA develops OfficeSafe to help small to mid-sized physician and dental practices comply with HIPAA regulations. The new set of resources includes HIPAA policies and documents, emergency and disaster recovery planning protocols, and staff training tools. Fun fact: PCIHIPAA operates under the Data Momma LLC umbrella.
---
People

Sylvan Waller, MD joins MDLive as CMO. Waller seems to have walked away from Atlanta-based telemedicine startup Alii Healthcare, which he co-founded in 2014 after spending time as an entrepreneur-in-residence at the Advanced Technology Development Center.
---
Telemedicine
HHS announces $9 million in AHRQ grants to help improve opioid-addiction treatment in primary care practices in Colorado, Oklahoma, and Pennsylvania. Participants in the three-year initiative will leverage Project ECHO telemedicine training principles to connect urban physicians with their rural counterparts.
---
Acquisitions, Funding, Business, and Stock

Atlanta-based Azalea Health closes a $10.5 million Series B round of financing led by Kayne Partners that it will use to accelerate growth, potentially through acquisitions. It acquired EHR vendor SimplifyMD in July 2014. Nishita Cummings, partner at Kayne Partners, will join Azalea's Board of Directors.
---
Government and Politics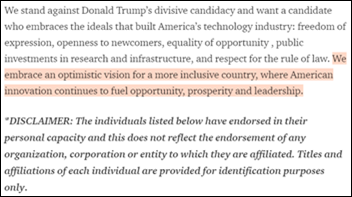 Former US CTO Aneesh Chopra, now president of population health tech vendor NavHealth, signs an open letter from technology leaders decrying Donald Trump's plan for the presidency. "We stand against Donald Trump's divisive candidacy," the 149 authors write, "and want a candidate who embraces the ideals that built America's technology industry: freedom of expression, openness to newcomers, equality of opportunity, public investments in research and infrastructure, and respect for the rule of law."
ONC announces the first-phase winners of the Consumer Health Data Aggregator Challenge and Provider User Experience Challenge, both of which seek to highlight FHIR- and open API-friendly apps that make electronic health information easier to access and use. The eight winners of the two challenges each receive $15,000. Initially announced at HIMSS16 in March, both challenges now move on to second phases that will include app evaluations and the chance to win up to $100,000.
---
Other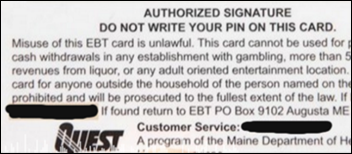 File this under "Whoops:" The Maine Dept. of Health and Human Services accidentally lists the number of a phone sex line on some of its EBT cards. The number, which was nearly identical to the department's line for lost and stolen cards, has been corrected on new issues.
Get your Hot Pockets ready: MGMA taps comedian Jim Gaffigan to headline its annual conference, taking place October 30-November 2 in San Francisco. I've enjoyed the event the last several times I've attended, but am a bit put off by the fact it's being held over Halloween this time around. Gaffigan's "keynote" may make up for it, though. I've seen him live once before and it was worth every penny.
---
Contacts
Jennifer,  Mr. H, Lorre, Dr. Jayne, Dr. Gregg
More news: HIStalk, HIStalk Connect.
Get HIStalk Practice updates.
Contact us online.
Become a sponsor.