Top News
The Theranos saga, which Mr. H has admirably been keeping up with at HIStalk.com, veers into physician practice territory with the filing of a lawsuit filed by a patient in Arizona. The lawsuit (the company's ninth) alleges that the company's now-invalidated tests contributed to the patient's heart attack. The patient, who is referred to as "R.C.," had an annual heart panel done at a Walgreens Theranos facility at the behest of his physician. Though results came back normal, no doubt setting R.C.'s mind at ease, he later suffered an attack. The suit argues that valid testing might have led R.C. to seek additional care, preventing the heart attack. R.C. is also suing Walgreens, which finally cut ties with Theranos last month.
---
Webinars
None scheduled in the next few weeks. Contact Lorre for webinar services. Past webinars are on our HIStalk webinars YouTube channel.
---
People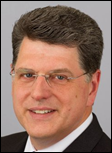 Wayne Dix (UnitedHealth Group) joins SSA & Company as vice president, healthcare.

Zillion promotes Andy Brooks to CFO.
---
Government and Politics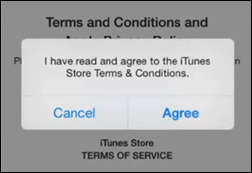 The local news gauges consumer reaction to the HHS report addressing privacy and security gaps in apps, wearables, social media platforms, and other entities not covered by HIPAA. When asked if they are bothered by such gaps, or the fact that many vendors sell their health data to third parties, reactions ranged from mild outrage to a total lack of concern:
"I guess I feel cheated by just the fact that these companies are selling my personal information and stuff that I'm doing in a gym or walking around my neighborhood and they're making extra profit off of it."
"My social security number is not really attached to it and you know if they want to know how many hours of sleep I sleep, great! Let them have it. I don't really see any problem with giving that information."
"I haven't read the policy. To be honest with you, like, 99 percent probably haven't either."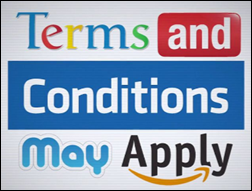 That last comment reminds me of one of my favorite documentaries, Terms and Conditions May Apply, which "exposes what corporations and governments learn about people through Internet and cell phone usage, and what can be done about it … if anything." It seems to me that, until consumers call for it, there won't be much emphasis given to developing more robust standards around the use of consumer-generated health data.
---
Research and Innovation
An AMGA survey shows that physician compensation in 2015 remained relatively flat, with a 3.1-percent average increase for all specialties.  Emergency medicine (9.6 percent), cardiac/thoracic surgery (8.1 percent), and cardiology (6.9 percent) experienced the biggest jumps. Primary care docs saw saw an increase of 3.6 percent, which is relatively good news given that their compensation experienced a 0.3-percent decrease in 2014.

A Cybersecurity Ventures survey finds that companies do a lackluster job of managing user passwords for employees with the most access. Twenty-five percent, in fact, have the same level of security for privileged users as they do for standard users. Also alarming is the fact that 30 percent of companies surveyed still have not changed their default passwords on privileged accounts, and 30 percent allow passwords and accounts to be shared. The more these types of studies come out, the more I'm convinced that cybersecurity issues stem from human nature than a lack of technology and protocols.
Interviews with 25 PCPs working within the Johns Hopkins health system (MD) reveal that (surprise, surprise) a majority like some of their patients more than others, though favorite patients may not be the most compliant or similar to the physician. Favorites tend to be those whom the physician has known over a period of time, and/or those the physician has seen more frequently. "Doctors are human too, and as humans we like some people more than others – in both our personal and professional lives," says researcher Albert Wu, MD. "We want our doctors to be humanistic, and patients benefit from positive regard. It is good to recognize it, to avoid playing favorites, which is different than having favorites."
---
Sponsor Updates
Blog Posts
---
Contacts
Jennifer,  Mr. H, Lorre, Dr. Jayne, Dr. Gregg
More news: HIStalk, HIStalk Connect.
Get HIStalk Practice updates.
Contact us online.
Become a sponsor.