Mike Heckman is vice president of population health services at Cerner. The company operates 40 employer health centers across the country, including three for its associates in the Kansas City area. Cerner employs over 400 clinical and support staff to care for 200,000 patients annually at these facilities, which use a variety of homegrown technologies including Cerner Ambulatory, Etreby, HealtheRegistries, HealtheEDW, HealtheLife, and Cerner Wellness. While its employer-based health centers don't participate in Meaningful Use, they do base their standards of care and reporting on MU requirements. The company opened a clinic in Kansas City last month for International Union of Engineers members and retirees.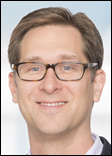 What was the impetus for becoming a management organization for employer on-site clinics?
Cerner is a company that sits at the intersection of healthcare and information technology. We want to provide solutions for our clients today, while anticipating their needs for tomorrow. We foresaw the increasing wave of demand for population health management services and, years ago, began investing in platforms, models, and architecture. Our strategy to health and care is a three-pronged approach – on-site services, wellness initiatives, and health benefits and plan administration.
We started with our own health center and have been improving our model for a number of years. We wanted to leverage technology plus add a high degree of focus on the individual's experience to improve the primary care experience. Encouraging individuals to get involved in their own health and care can have a dramatic long-term impact on the overall health of a population.
These health centers are a testament to our commitment to deliver patient-centric health care. The industry is starting to catch up with the transition to risk-based, population-based models of care provision, but employers have been managing their own risk for decades. Entities that are responsible for a large population are interested in this concept of on-site care.
How do on-site clinics help employers better manage healthcare costs for their employees?
According to the CDC, 86 percent of the nation's healthcare costs are spent on treating people with chronic diseases that are preventable. Through Cerner services and on-site health centers, individuals learn about their health risks and get access to tools to manage those risks to prevent and control chronic conditions.
A well-designed set of programs addressing both sick care and preventive health not only focuses on maintaining a healthier workforce, it lowers direct costs such as insurance premiums and worker's compensation claims. It also has a positive impact on indirect costs such as absenteeism and worker productivity. We base this belief on our experiences. Cerner is the sandbox to test and try new things. We've been using this three-pronged holistic approach to create our own health economy. Here are some results we've seen at Cerner:
In 2006, Cerner cut out the middle man and stood up our own Third Party Administrator. We also opened our first on-site health center and pharmacy.
In 2010, as an organization, Cerner shifted its focus to population health. We changed our mission statement, launched a company-wide weight loss challenge, and offered fitness centers to associates and their family members at no cost. From 2009 – 2013, we tracked five clinical risk factors across a consistent population of 1,900 people. Of this population, 72 percent have either reduced or maintained their overall number of risk factors over the course of five years. In addition, the number of participants with three or more risk factors decreased by 9 percent.
One client has saved an estimated $1.6 million after three years, leading to an estimated return of $2.01 for every $1 spent, not including the extra benefit to be calculated in the attraction and retention of employees, satisfaction at work, and long-term intangible health benefits.
What sort of healthcare technology adoption/implementation challenges are unique to on-site clinics?
When we opened our first on-site health center at Cerner, we weren't sure if associates would participate. What we found was that the highest quality and experience outweighed any concerns associates had. Therefore, we focus on experience. If a piece of technology is running in our health centers, it is there because it helps our care teams provide a better experience, or it helps our patients directly have a superior experience.
At the Operating Engineers' Union Health and Wellness Center, we included our own ambulatory EHR as a differentiator, but also as a tool to assist the Operating Engineers' staff. The care team can access searchable data to stratify union members by conditions and risks. It can systematically identify high-risk and complex patients through the information gathered during screenings. This system, coupled with the clinician's evidence–based guidelines, coordinates member care over time and throughout the care continuum. Lastly, Cerner's HER – with embedded knowledge-based care – will prompt the providers with key clinical information at the point of care. With an automated workflow and e-prescribing, the EHR streamlines and 'double checks' the historic member data with known interactions and allergies from the data gathered during past member visits.
Our clinicians believe in technology as an enabler, but also know that without the human connection between care teams and patients, we can never provide the ideal experience. That is why we believe so strongly that the need for a great care team and technology are needed within our health centers.
How are Cerner clinics using digital health tools to engage with patients, or to enable physicians to securely communicate with each other?
The on-site health centers use Cerner's leading healthcare technology to manage everything from patient records to appointment scheduling. Services usually include routine screenings, physical exams, lab services, medication dispensing, and the diagnosis and treatment of acute and chronic illnesses. Patients are able to interact with their providers, review their medical records, and schedule appointments using our secure, online portal. The health centers offer an array of wellness services designed to assist members in managing and preventing illness.
Cerner Wellness is a Web-based solution that provides employers the ability to automate and manage an effective wellness program that helps individuals understand and engage in their health in a meaningful way so that they are healthier, happier, and more productive. Cerner Wellness gives members access to:
NCQA – certified PHA.
Over 30 standard workshops.
Team challenges.
Nutrition and exercise tools.
Health coach communication tools.
HealthyNow mobile application and third -party device integration.
Incentive and rewards tracking.
Cerner is also using our HealtheIntent suite of solutions to support our care teams in truly managing population health. These tools are critical in identifying and addressing gaps in care, robustly analyzing data to determine where an employer might best invest resources, and pulling together a longitudinal record of activity to best prepare the care team to serve the patient.
What tips/best practices do you have for employers looking to implement on-site clinics? How much of a differentiator should healthcare technology be?
We believe that the key to an on-site health center is providing the best possible experience for the patient, both while they are physically in the facility and between visits. For this reason, technology is a key differentiator.
It can be stressful for an employee to participate in their employer's on-site health center. They need to know that their data and information is secure, used only as appropriate and used to help them receive the best possible care.
We over-weight on the amount of time a patient or member spends with their provider. If they come in for a 25-minute visit, they will spend 20 of those minutes with their provider. In this way, they provide a much deeper and richer relationship with the care team, and are more likely to get, and stay, engaged. The transparency that technology provides (we show the EHR directly to the patient) is critical in driving trust. The interaction that a patient has between visits can be boosted by high-quality technology, along with a care team that is structured around putting the patient first.
So focus on experience, ensure that the health center is not siloed from the rest of healthcare, and create an environment where a combination of great clinicians supported by great technology can support the population. This is real population health. Employee populations have their own sets of cultural norms that need to be understood and positively influenced. An on-site health center can be a beacon of health for any employer campus … and act as an anchor for transitioning from sick care to healthcare.
---
Contacts
Jennifer,  Mr. H, Lorre, Dr. Jayne, Dr. Gregg
More news: HIStalk, HIStalk Connect.
Get HIStalk Practice updates.
Contact us online.
Become a sponsor.