Top News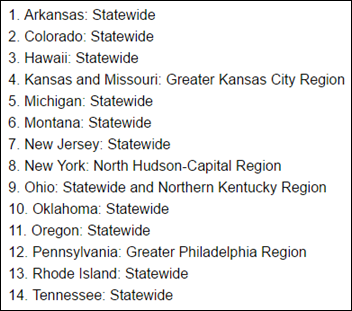 CMS opens up applications for the Comprehensive Primary Care Plus model in 14 regions across 16 states. Eligible practices, which can choose from one of two tracks, must apply by September 15 to participate in the five-year, primary care medical home program that kicks off January 1. CPC+ participation can help practices qualify for additional incentive payments tied to Advanced Alternative Payment Models through the proposed Quality Payment Program.
---
Webinars
August 10 (Wednesday) 1:30 ET. "Taming the Beast: CDS Knowledge Management." Sponsored by LogicStream Health. Presenters: Luis Saldana, MD, MBA, CMIO, Texas Health Resources (THR); Maxine Ketcham, clinical decision support analyst, THR; Kanan Garg, senior applications analyst, THR; Patrick Yoder, CEO, LogicStream health. This presentation will review THR's systematic process for managing clinical decision support assets, including identifying broken alerts, addressing technical and clinical issues, modifying order sets, and retiring tools that have outlived their usefulness. Attendees will learn how THR uses a robust knowledge management platform to better understand how clinicians are interacting with their clinical content to maintain their order sets and reduce the number of alerts fired.
Contact Lorre for webinar services. Past webinars are on our HIStalk webinars YouTube channel.
Recent webinars and their associated YouTube video views are:
---
HIStalk Practice Announcements and Requests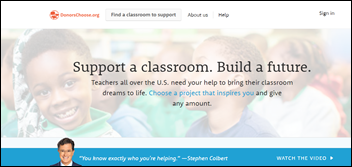 The school year kicks off today in many of the counties in and around my metro area, which seems like a great time to remind HIStalk Practice readers of the ways they can support our DonorsChoose efforts to equip schools in need with STEM-related supplies:
Purchase a gift card in the amount you'd like to donate.
Send the gift card by the email option to mr_histalk@67.225.140.230/~histalk (that's Mr. H's DonorsChoose account).
He'll be notified of your donation and you can print a receipt for tax purposes.
He'll pool the money, apply matching funds, and publicly report at HIStalk.com which projects he funded, with an emphasis on STEM-related projects as the matching funds donor prefers.
I always get a kick out of reading the teacher thank yous Mr. H posts in his updates. Sometimes we forget that what seems like a small gesture to us can have a big impact on the recipient.
---
Acquisitions, Funding, Business, and Stock

Healthcare business processing outsourcing company UnityBPO plans to hire 300 FTEs over the next several years, the majority of which will be entry-level clinical analysts tasked with helping providers handle healthcare IT issues. The Albuquerque, NM-based company was spun off from Kemtah Group, an IT management and engineering firm, earlier this year.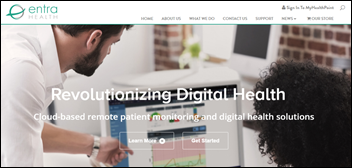 Clinical trial management software company CRF Health acquires Entra Health, a vendor of wireless remote patient monitoring tech, for an undisclosed sum. Entra Health seems to be best known for its Entra360 platform, which aggregates biometric data from a variety of devices for providers, payers, and clinical researchers.
---
People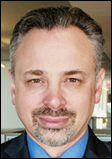 Adam Pelligrini (Walgreens Boots Alliance) joins Fitbit as vice president of digital health.
---
Announcements and Implementations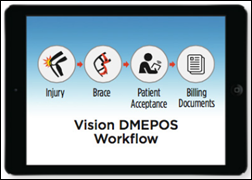 Carlsbad, CA-based Breg debuts the latest version of its EHR-agnostic Vision durable medical equipment, prosthetics, orthotics, and supplies workflow management software for orthopedic practices.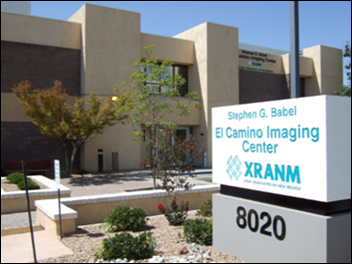 X-Ray Associates of New Mexico goes live on MedInformatix's RIS V7.6 software suite across its seven facilities.
---
Telemedicine

American Well rolls out psychiatry services from Online Care Group in nine states, with plans to expand to the rest of the country by year's end. In related news, the company has named Zereana Jess-Huff (Beacon Health Solutions) vice president of behavioral health. (Check out my recent interview with American Well's new CTO, Jon Freshman, here.)

EWellness Healthcare will offer commercial licensing of its Phzio telemedicine platform to third-party physical therapy practices in early September. Practicing physical therapist and personal trainer Darwin Fogt launched the company in 2013. He also runs Evolution Fitness, a Canadian fitness company geared towards corporate execs.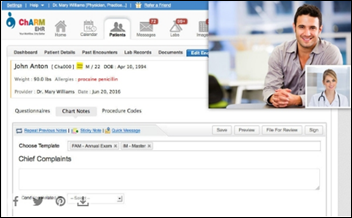 MedicalMine adds telemedicine capabilities to its Charm EHR and PM suite of technologies. The company introduced its products earlier this summer to Bahrain, Kuwait, Oman, Qatar, Saudi Arabia, and the United Arab Emirates via a reseller agreement with EMDI Emergency Medicine & Disaster Institute.
---
Other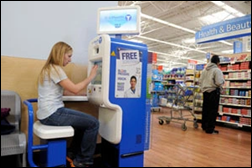 Anthem Blue Cross Blue Shield partners with health screening kiosk vendor Pursuant Health (fka SoloHealth) to incentivize its Medicaid members in Indiana to take a health survey, the results of which will help Anthem enroll them in more specialized health management programs. Members who take the survey at the kiosks, which are installed in Walmarts, will receive a $10 store gift card. I'm not a huge fan of the retailer, but I have to give Anthem kudos for attempting to reach their members where they already are, rather than assuming they have smartphones, wearables, and other hot-off-the-shelf tech gadgets with which to take the survey.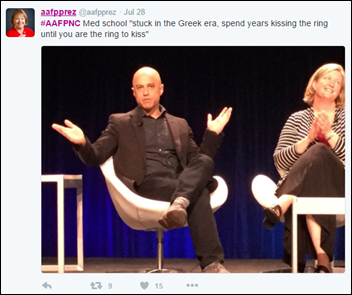 AAFP held its annual National Conference of Family Medicine Residents and Medical Students over the weekend in Kansas City, MO. ZDoggMD made an appearance, as did AAFP CEO Doug Henley, MD who, according to the tweet stream, believes IBM Watson can't learn family medicine because it's too complicated.
---
Contacts
Jennifer,  Mr. H, Lorre, Dr. Jayne, Dr. Gregg
More news: HIStalk, HIStalk Connect.
Get HIStalk Practice updates.
Contact us online.
Become a sponsor.