Top News

CMS declares the second year of its Independence at Home demonstration project a success. The home-based primary care program, which launched in 2012, saw 15 practices care for 10,484 beneficiaries. All of the participating practices improved quality in at least two of the six quality demonstration measures, and four improved in all six, leading to an overall healthcare cost savings of over $10 million.
---
Webinars
August 10 (Wednesday) 1:30 ET. "Taming the Beast: CDS Knowledge Management." Sponsored by LogicStream Health. Presenters: Luis Saldana, MD, MBA, CMIO, Texas Health Resources (THR); Maxine Ketcham, clinical decision support analyst, THR; Kanan Garg, senior applications analyst, THR; Patrick Yoder, CEO, LogicStream health. This presentation will review THR's systematic process for managing clinical decision support assets, including identifying broken alerts, addressing technical and clinical issues, modifying order sets, and retiring tools that have outlived their usefulness. Attendees will learn how THR uses a robust knowledge management platform to better understand how clinicians are interacting with their clinical content to maintain their order sets and reduce the number of alerts fired.
Contact Lorre for webinar services. Past webinars are on our HIStalk webinars YouTube channel.
---
Announcements and Implementations
MyHealthDirect integrates its real-time scheduling software with Microsoft Office 365, enabling Office users to add appointments to their personal calendars across devices. Microsoft announced its new appointment-scheduling capability, Microsoft Bookings, a few weeks ago. I assume the MyHealthDirect integration will ensure that healthcare appointment bookings pass HIPAA muster.
Community Care Collaborative selects case management and care coordination technologies from Vital Data Technology to better manage the care of its low-income and uninsured patients in Austin.
Integra Connect adds ZeOmega's Jiva population health management platform, including care management and automated workflow capabilities, to its line of cloud-based tools for specialty physician practices. I have not come across Integra before. Its management team seems well seasoned, with players from Healthagen, CareCloud, Georgia Cancer, Hospital Physician Partners, and Flatiron Health.
---
Telemedicine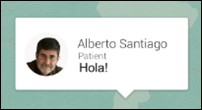 HealthTap adds multi-participant capability, and translation and interpretation services for 20 languages to its virtual consult technology. The Silicon Valley-based company's services are used in 174 countries. (Is it just me, or does "Alberto Santiago" in South America look an awful like Dr. Gregg?) The company acquired online medical education company Docphin last month.
---
Research and Innovation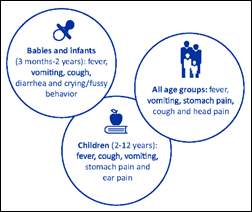 A Health Navigator survey of 20,000 calls to medical call centers finds, not surprisingly, that the majority of patient concerns revolve around fever, vomiting, stomach pain, cough, and head pain, with the majority of cases being either low or moderate risk across all age groups. Interestingly enough, no correlation was found between the time of the call and level of urgency. I always assumed early morning calls were the most urgent. The results certainly highlight the role telemedicine could play in alleviating call volume and resultant in-office visits.
---
Other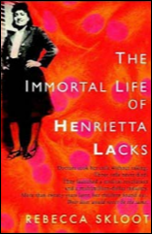 Someone, somewhere has decreed August 9 National Book Lovers Day. It's a holiday I can get behind – no cards to send or chocolates to buy. I will happily cede some of my precious downtime this evening to curling up with a good tome. My favorite healthcare-related book has to be "The Immortal Life of Henrietta Lacks" by Rebecca Skloot (sorry, JB). Do yourself a favor and read it before HBO and Oprah Winfrey bring it to cable sometime next year. I'd love for readers to share their favorite healthcare-related books, fiction or otherwise. Feel free to share in the comments below.
Watch out for that Pikachu behind you: While hackers spend days attempting to break through Pokemon Go anti-cheat code, a tourist agency based in Basel, Switzerland, flips the virtual reality game on its head in an attempt to put their city in the spotlight.
---
Contacts
Jennifer,  Mr. H, Lorre, Dr. Jayne, Dr. Gregg
More news: HIStalk, HIStalk Connect.
Get HIStalk Practice updates.
Contact us online.
Become a sponsor.