Top News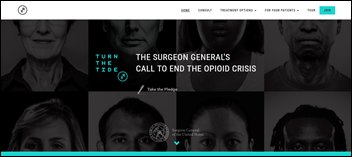 Government initiatives to combat the opioid epidemic take center stage this week: US Surgeon General Vivek Murthy, MD launches Turn The Tide Rx, a national campaign and resource-rich website that aims to help physicians understand and share opioid prescribing practices, and better communicate with patients seeking opioid prescriptions. The site offers a two-page fact sheet on leveraging prescription drug monitoring databases.
Meanwhile, the states of Alabama and Rhode Island partner with the AMA and their respective state medical societies to develop Web- and print-based educational toolboxes geared towards helping physicians alleviate prescription drug abuse. The toolboxes, funded by the US Substance Abuse and Mental Health Services Administration and scheduled for release next month, will include practice-specific recommendations to help physicians treat patients with chronic or acute pain and opioid use disorders, among other resources.
---
Webinars

August 24 (Wednesday) 1:00 ET. "Surviving the OCR Cybersecurity & Privacy Pre-Audit: Are You Truly Prepared?" Sponsored by HIStalk. Presenter: John Gomez, CEO, Sensato. Many healthcare organizations are not prepared for an OCR pre-audit of their privacy and security policies. This webinar will provide a roadmap, tools, and tactics that will help balance policies and budgets in adopting an OCR-friendly strategy that will allow passing with flying colors.
We're expecting great attendance for this webinar, given that over 900 people have viewed John's last presentation, "Ransomware in Healthcare: Tactics, Techniques, and Response," on the HIStalk YouTube channel.
---
Announcements and Implementations
Forward Health Group and Leavitt Partners team up to offer turn-key consulting and technology solutions to providers and payers applying to the Comprehensive Primary Care Plus program.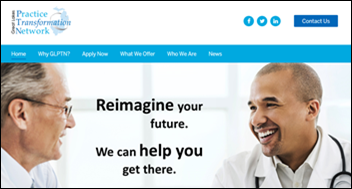 Medical Advantage Group joins the Great Lakes Practice Transformation Network. Funded by CMS as part of its Transforming Clinical Practice Initiative, the Altarum Institute-led GLPTN is a group of 33 healthcare organizations that have pledged to deliver quality improvement services to over 2,000 healthcare providers in Indiana, Michigan, and Ohio.
---
People

Cassidy Tsay, MD (Blue Shield of California) joins CAPG as vice president of business development.

Marcus Gordon (Evolent Health) joins XG Health Solutions as chief marketing and communications officer.

Pam Paris (NextGen) joins Harmony Healthcare IT as director of product management and development.
---
Telemedicine
A National Business Group survey of its large-employer members shows that 90 percent of companies will offer telemedicine services to employees next year, a 20-percent increase over 2016. Nearly all large employers plan on offering telemedicine by 2020 – a statistic that no doubt will fuel the fire of companies looking to jump into the telemedicine space, and providers looking to finally take the leap of incorporating the technology into their daily (or after-hours) routines.
---
Research and Innovation
MGMA reports that physician-owned multispecialty practices spent over $32,500 per FTE on IT equipment, staff, maintenance, and other related expenses last year. Related data also shows that technology expenses at such practices have increased by 40 percent since 2009 – no surprise given the current the government's tech-heavy push to value-based payment programs. What would be more interesting to me is to overlap these statistics (which you can purchase for the low, low member price of $655) with quality scores. I'd also love to know if providers felt the ROI was sufficient in a number of areas – improved workflows, patient satisfaction, etc.
---
Other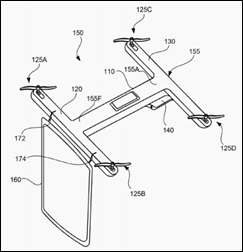 Could drones soon enter the teleconferencing market? A new Google patent suggests they will, given that it "outlines a type of small drone that's been fitted with a screen, that could project a virtual version of someone as it hovers around the office." Patent details suggest that the drone could be powered by a smartphone sitting in the drone, or paired remotely with another device. Mike Murphy, fast becoming one of my favorite Quartz contributors, asks a pertinent question: Why would anyone want this? "Drones are loud," he points out, "they have generally very short battery lives (shorter than your average meeting), and their propellers can very easily chop pieces off of you if you're not careful."
---
Sponsor Updates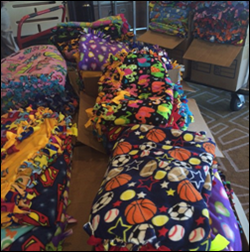 Aprima customers make over 150 blankets for the Children's Medical Center in Dallas at its annual users conference.
GE Healthcare looks at how its Centricity technology is impacting Olympic athletes in Rio.
The Dallas Business Journal runs "Three Questions with … Michael Nissenbaum, CEO of Aprima Medical Software."
Blog Posts
---
Contacts
Jennifer,  Mr. H, Lorre, Dr. Jayne, Dr. Gregg
More news: HIStalk, HIStalk Connect.
Get HIStalk Practice updates.
Contact us online.
Become a sponsor.