Top News

Providers at 3,000 clinics and 200 hospitals across California, Minnesota, Texas, and Virginia go live on the Carequality Interoperability Framework. Developed by The Sequoia Project over the last two years, the framework is a set of legal terms, policy requirements, technical specifications, and governance processes centered on advancing interoperability between participating organizations. Early adopters include customers of Athenahealth, EClinicalWorks, Epic, HIETexas, NextGen, and Surescripts.
---
Webinars

August 24 (Wednesday) 1:00 ET. "Surviving the OCR Cybersecurity & Privacy Pre-Audit: Are You Truly Prepared?" Sponsored by HIStalk. Presenter: John Gomez, CEO, Sensato. Many healthcare organizations are not prepared for an OCR pre-audit of their privacy and security policies. This webinar will provide a roadmap, tools, and tactics that will help balance policies and budgets in adopting an OCR-friendly strategy that will allow passing with flying colors.
Contact Lorre for webinar services. Past webinars are on our HIStalk webinars YouTube channel.
---
Announcements and Implementations

StarHealth Provider Solutions will offer comparative analytics capabilities from RemitData to its accounts receivables customers. The company will also implement RemitData's revenue cycle solutions internally.

Surescripts increases its year-over-year processing of secure health data transactions by 48 percent, facilitating 9.7 billion transactions in 2015. Last year also saw a 10-percent increase in the company's digital prescription transactions – a figure no doubt aided by state-based e-prescribing mandates. Family practice physicians transmitted the most digital prescriptions for controlled substances.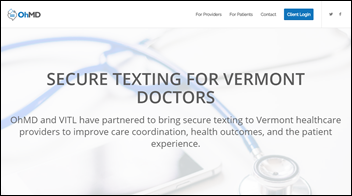 Vermont Information Technology Leaders, a nonprofit that oversees the state HIE, will add OhMD's secure text messaging platform to its line of services for providers.
Inteveo adds phone system and unified communications capabilities from Fonality to its IMediSuite PM software for physician and dental practices.
---
People

Vermont Information Technology Leaders promotes Michael Tosolini to operations data analyst.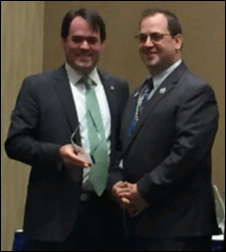 The Association for Commuter Transportation recognizes Bridger McGaw, director of AthenaEnvironments, for the Commute Alternatives program he has spearheaded at Athenahealth offices in Austin, Boston, and San Francisco. The program has helped eliminate 279 single-occupancy vehicles, and removed 662 metric tons of CO2
---
Telemedicine
Arkansas lawmakers inch the state closer to becoming more telemedicine-friendly via the approval of real-time audiovisual technology to establish an initial patient-physician relationship. The catch for telemedicine companies, however, is that the relationship must first be established while the patient is at a licensed medical facility that would connect him or her to the distant provider, who in turn must be licensed in Arkansas. Broader requirements for the practice of telemedicine will likely be voted on in October.
Speaking of state-based telemedicine regulations … Health Affairs publishes a well-written brief on their current state, including a look at the risks and rewards associated with the technology.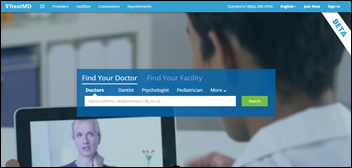 Yet another company attempts to make a go at telemedicine: TreatMD.com launches a beta platform in over 30 languages. The Aventura, FL-based startup's business model does seem a tad different in that it allows consulting physicians to set their own rates and schedules.
---
Other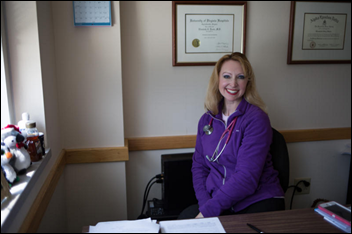 The local news looks at the increasingly popular but tough decision made by smaller practices to drop Medicaid. Elizabeth Brown, MD made the decision last year, citing the costs associated with processing claims (even after she hired an extra staffer to help her cope) and its increasingly burdensome quality measures. "I was able to meet all those measures for the first four years that they were implemented," she says. "But they've become so stringent that unless you have a big team of people actually just dedicated to helping you do data reporting, I just can't do it."
Blab is dead, long live Blab: So reads the post-mortem written by Shaan Puri, co-founder of the the live stream software company that gained a fair level of popularity despite its beta-stage bugs. He gives a fairly candid account of why things didn't work out, and admits that, "Blab could have pivoted into being the best webinar tool ever. Or a niche live streaming tool for Facebook. Or stayed small. But that wasn't the bargain I struck with my team." (I'd love to see such a synopsis from the EHR vendors that have shut down over the years.) Puri shouldn't' feel too bad: Google has decided to axe its Hangouts on Air feature next month.
---
Contacts
Jenn,  Mr. H, Lorre, Dr. Jayne, Dr. Gregg
More news: HIStalk, HIStalk Connect.
Get HIStalk Practice updates.
Contact us online.
Become a sponsor.