Top News
GE Healthcare reports that its Centricity Practice Solution EHR, specifically tweaked for enterprise use at the Olympic Games, has thus far tracked over 4,000 records and 1,085 diagnostic imaging exams via the Polyclinic in Rio. The US Olympic Committee used the same system at the 2012 and 2014 games. This year marks the first time the Olympics have implemented a single system for athletes, trainers, and physicians in the Olympic Village. I had the chance to chat with Bill Moreau, DC managing director of sports medicine on the US Olympic Committee, about his expectations for healthcare technology's role at the games earlier this year. You can read that interview here.
---
Webinars

August 24 (Wednesday) 1:00 ET. "Surviving the OCR Cybersecurity & Privacy Pre-Audit: Are You Truly Prepared?" Sponsored by HIStalk. Presenter: John Gomez, CEO, Sensato. Many healthcare organizations are not prepared for an OCR pre-audit of their privacy and security policies. This webinar will provide a roadmap, tools, and tactics that will help balance policies and budgets in adopting an OCR-friendly strategy that will allow passing with flying colors.
Contact Lorre for webinar services. Past webinars are on our HIStalk webinars YouTube channel.
---
Acquisitions, Funding, Business, and Stock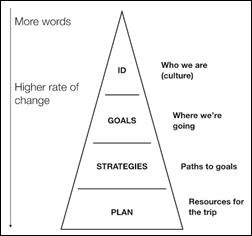 Former Apple executive Jean-Louis Gassée opines on the power of company mottoes, highlighting several (especially skewering HP) that suffer from "pretentious vagueness." He insists – rightly so – that mottoes must be short, resonant, and easily memorized; those companies that don't follow these rules are likely already in trouble. I imagine HP readers can offer up a few compelling examples in the health tech vendor realm.
---
Announcements and Implementations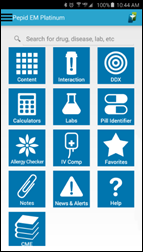 Pepid releases an updated version of its clinical decision support app for Android devices. New features include access to disease profiles, medical conditions, treatment options, multi-drug interactions, dosing, and the ability to earn CME credits.

Ability Network, EMedicalPractice, and Streamline Health join the CommonWell Health Alliance.

Outpatient surgery provider Texas Free Market Surgery develops a price comparison tool for patients looking to schedule outpatient procedures in Central Texas. The new tool bundles pre-op, post-op, surgeon, anesthesiology, and rehabilitation costs for over 200 procedures into one upfront price.
---
Telemedicine

Medina Innovation Holdings changes its name to Medical Innovation Holdings and forms 3PointCare, a new subsidiary that will manage all of the telemedicine company's healthcare operations.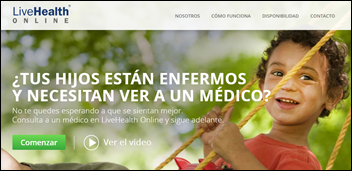 Anthem Blue Cross adds Spanish-speaking consults to its LiveHealth Online telemedicine offering in California.
---
Government and Politics
The State of Kansas signs a $215 million contract with Hewlett Packard Enterprises to upgrade its Medicaid Management Information System. HPE will work with Cerner on the project to ensure that the new system can organize claims data from multiple sources into a single patient record. The upgrade will largely be funded by the federal government, with the state kicking in 20-percent of the cost.
---
Research and Innovation
A survey of 140 physical therapists reveals that over half find that their patients typically wait 30 days between reporting back pain to their PCP and being referred to physical therapy. The study doesn't dive into why the wait is that long, and so I can only surmise that it has to do with the increasing proclivity of patients with high deductibles to wait to seek care until they just can't bear it anymore, at which point they're likely to insist on some kind of opioid prescription. That thinking correlates with the additional revelation that 55 percent of PTs are still prescribing opioids to half of their patients suffering from chronic pain, despite the epidemic levels of addiction and overdose. I have to wonder how much patient satisfaction and today's online review culture are driving these prescribing trends.
---
Other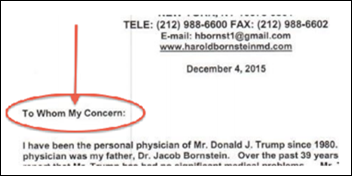 Jen Gunter, MD picks apart Donald Trump's medical letter, back in the news thanks to the presidential candidate's commentary on his opponent's health. Gunter points out numerous areas of concern including a non-working website, use of an un-HIPAA-friendly Gmail address, typos, and an overall lack of professionalism all the more heightened by the fact that the document could potentially land in a presidential library.
---
Sponsor Updates
AdvancedMD will host its annual user's conference October 11-13 in Salt Lake City.
Aprima showcases MACRA/MIPS readiness at its 2016 user conference.
Blog Posts
---
Contacts
Jenn,  Mr. H, Lorre, Dr. Jayne, Dr. Gregg
More news: HIStalk, HIStalk Connect.
Get HIStalk Practice updates.
Contact us online.
Become a sponsor.