Matt Longjohn, MD is national health officer at YMCA of the USA, which recently announced a partnership with Athenahealth that will to connect its diabetes prevention program to nearly 80,000 end users and their pre-diabetic patients.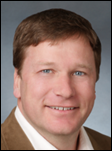 Tell me about yourself and the organization.
The Y is one of the oldest and largest charities in the nation. It consists of 2,700 local YMCAs operating programs in 10,000 US communities. YMCA of the USA is the national resource organization for all YMCAs in the country. I have the privilege of being the first physician executive to lead national program efforts in the Y's nearly 170 year-long history.
How long has the Diabetes Prevention Program been around? Has it leveraged technology before?
The YMCA's Diabetes Prevention Program was first implemented in Indianapolis in 2005. It was translated directly from an intervention that had been tested during a $200 million NIH study, which demonstrated a 58 to 71 percent-reduction in new cases of type 2 diabetes among people with pre-diabetes. The Y in Indianapolis was able to produce results consistent with that NIH study, but for only 10-20 percent of the cost. Since then, we've scaled this program to over 1,500 program sites in 47 states.
Technology has supported these efforts significantly, but to scale even further we knew we needed a clinically-oriented technology solution in order to make referrals from clinicians easier for them to make — and for Ys to receive.
Why was the time right to approach Athenahealth as a partner in the DPP? Did you look into working with other vendors? What were the deciding factors in the Y's decision to partner with Athena?
The timing of the launch of our new business relationship with Athenahealth coincides with policy moves being made by CMS. The Y just completed a four-year demonstration project with nearly 8,000 Medicare participants, which documented a nearly 5 to 1 return on investment for CMS from the YMCA's DPP. Because of these cost savings, Medicare is planning to cover the program as a benefit nationwide in 2018. Based on other lessons learned during our Medicare demonstration project, Y-USA felt we needed a solution like Athenahealth to be able to live up to increasing regulatory compliance requirements, and to just make it easier for participants and referring clinicians to partner with local YMCAs to leverage our chronic disease prevention programs.
We went to bid, looking for a technology and practice management partner in 2015, and received a number of competitive proposals. Ultimately, it was a combination of important factors that made Athenahealth the ideal partner for the Y. First, they matched the Y's impressive footprint: The company already works with 79,000 practices nationwide. Second, its cloud-based infrastructure allows for thousands of YMCA "Lifestyle Coaches" working in nearly 300 cities to document program outcomes in a single platform in real-time. Third, it has a clear commitment to the highest standards in data security. Finally, their history as a company focused on disrupting the status quo in healthcare was also important to us. The Y aims to play a role in transforming our nation's healthcare system into one that increasingly values prevention.
What will this partnership look like to Y members?
The Y serves about 22 million people each year as we advance our mission to strengthen community through youth development, healthy living, and social responsibility. But this program is for more than just the people paying membership dues to access a Y facility. This really is a program the Y is offering for any adult in our communities with elevated risk for diabetes. So far, nearly 70 percent of the roughly 45,000 people that have gone through the YMCA's DPP were not Y members at the start of the program. Also, roughly 60 percent of the 1,500 plus program sites for the YMCA's DPP are outside of Ys. It's not just Y members that will benefit from this new arrangement. This is truly an effort to build a culture of health.
How does the Y plan on working with local providers as part of the DPP?
The Y has been working with groups like the AMA and other medical professional organizations to build awareness among clinicians of the evidence behind DPPs and the opportunity to refer to an increasingly available network of program providers.
This is important for a few reasons. First, people who come to us with a referral from their clinician tend to do better in the program. With their consent, the Y can communicate with their clinician and become part of an integrated care team working to help people prevent chronic diseases like diabetes. Second, when Ys work with clinical partners, they are able to serve more people. Enrollment in the program dramatically increases when either providers or payers refer people to the YMCA's DPP.
What goals does the Y have for this program?
There are 86 million adults in the United States with pre-diabetes. The Y aims to help as many of them as possible to avoid progression to type 2 diabetes. With coverage for the YMCA's DPP under Medicare beginning in 2018 — and with more payers, employers, and clinicians all understanding that the Y has a number of evidence-based programs that can be clinically integrated to address chronic disease risks — we expect to be able to serve hundreds of thousands of people per year via referrals coming to Ys through Athenahealth.
How will you determine if the partnership with Athenahealth has been successful?
Our work with Athenahealth is actually part of a larger "Community Integrated Health" initiative that we share with the Robert Wood Johnson Foundation. Together, Y-USA and RWJF will be evaluating a number of factors related to the Y's partnership with the company, including things like the awareness of providers of opportunities to partner with community-based organizations such as the Y to advance the health of their patients.
Assuming it is successful, how might the Y further leverage healthcare technology as part of the DPP program?
Our work with Athenahealth will go far beyond the YMCA's DPP. We are working with our new colleagues to configure their platform to accept data from the YMCA's DPP, but also a number of our other evidence-based health interventions. These include our programs addressing arthritis and high risk of falls, cancer survivorship, high blood pressure, childhood obesity, and future programs that are still in early stages of development for things like tobacco cessation, Parkinson's disease, and even early cognitive decline.
It seems healthcare stakeholders – from government agencies to retail clinics – are realizing that social determinants of health are vital to the success of population health management programs. How do you foresee the Y playing a part in working with its partners and within its communities to ensure that people's most basic healthcare needs are met? What role, if any, will technology play in this endeavor?
The Y is continuing to build on the last 10 years of work at the local and state level to address social determinants of health and to promote health equity. Through partnerships with philanthropy, and in cooperative agreements with agencies like the CDC, the Y has been a very present partner in 247 local health coalitions that have documented their efforts to advance 39,000 health promoting strategies. Ys have addressed food insecurity, housing, walkability and safety of neighborhoods, school and chil care policy, etc. As we have scaled programs like the YMCA's DPP, we have often seen local Ys address social determinants of health by partnering with public health departments, safety net healthcare systems, etc. They are also hiring from within the communities they serve to reduce barriers to participation in programs like the YMCA's DPP. For example, we delivered the program in English, Spanish, Mandarin, Korean, Somali, Hmong, Portuguese, and even American Sign Language.
Do you have any final thoughts?
I encourage your readers to learn more about the DPP via ymca.net/diabetes.
---
Contacts
Jenn,  Mr. H, Lorre, Dr. Jayne, Dr. Gregg
More news: HIStalk, HIStalk Connect.
Get HIStalk Practice updates.
Contact us online.
Become a sponsor.