Top News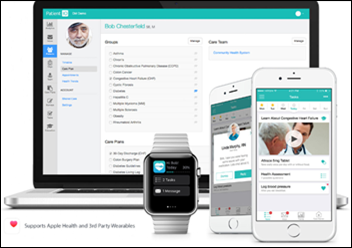 Athenahealth acquires Techstars graduate Filament Labs and its Patient IO care coordination technology for an undisclosed sum. Athenahealth has already added Patient IO to its AthenaWell app for patients, and will add it to its Population Health service  for providers in the fall. The two companies developed a relationship last fall when Athenahealth invested in Patient IO via its More Disruption Please Accelerator program. This acquisition marks the second time Athenahealth has bought an MDP Accelerator company; it acquired Arsenal Health in April. CEO Jason Bornhorst (who developed apps for Expedia prior to his gig with Patient IO) will join Athenahealth as executive director of product strategy, with the rest of the Patient IO staff joining Athenahealth in Austin.
---
Webinars
None scheduled soon. Contact Lorre for webinar services. Past webinars are on our HIStalk webinars YouTube channel.
Sensato CEO John Gomez always puts on an excellent webinar and his HIStalk-sponsored one from last week was no exception. I chuckled when he moved to the "Enforcement Fun Facts" slide. Did you know that private practices are number-one when it comes to the most common type of covered entity that has been required to take corrective action to achieve voluntary compliance? Gomez explained that this is due to a number of reasons including budget, and a general lack of security know-how. As Gomez put it during the Q&A, "they just don't understand that they need to be doing these things."
Above is the recording of "Surviving the OCR Cybersecurity & Privacy Pre-Audit." For those with shorter attention spans, a tweet recap is available here.
---
People

Kumar Parakala (Technova) joins Agnity Healthcare's advisory board.
---
Announcements and Implementations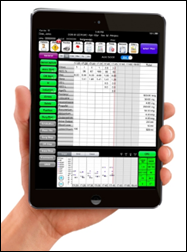 NorthStar Anesthesia implements Plexus Technology Group's Anesthesia Touch anesthesia EHR at 11 facilities, including ambulatory surgery centers, in Texas, Ohio, and Pennsylvania.
Calgary-based Brightsquid launches the Secure Health Exchange messaging service. The company is no doubt hoping physicians in its native Alberta will use the new service to take advantage of the province's new billing codes for using approved secure-communication channels.
---
Government and Politics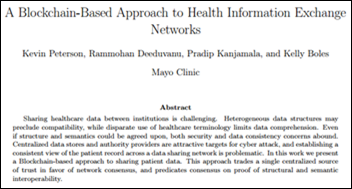 ONC announces the winners of its blockchain research challenge, which sought to uncover ways that blockchain technology could protect, manage, and exchange digital health data. Fifteen winners were chosen, including teams from MIT; Accenture; Deloitte; IBM, which has been working on blockchain concepts for some time; and several hospitals.

Pennsylvania becomes the 49th state to implement a prescription drug monitoring program, which is being rolled out alongside new prescribing guidelines and $20 million in the state budget to fund 20 centers of excellence for addiction treatment. Legislation creating the Achieving Better Care by Monitoring All Prescriptions PDMP was passed in 2014, but its development was delayed by a lack of funding. Governor Tom Wolf has introduced additional legislation that would require physicians to check the PDMP each time they prescribe controlled substances, an idea that has some physicians worried about the strain on their workload.
---
Telemedicine
The US Patent and Trademark Office declares certain elements of an American Well patent invalid based on its belief that the company didn't invent them and so can't patent them. The action, taken at the behest of competitor Teladoc, is similar to a ruling by a Massachusetts federal court earlier this year over the same patent elements.
---
Other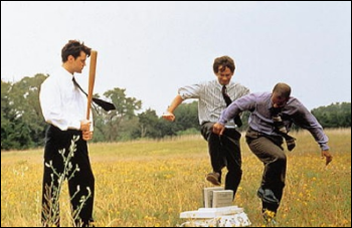 I had no idea this was a thing (but it makes total sense): HR executives looking for their next fun employee outing may want to consider a visit to their local Rage Room (aka Anger Rooms), where participants can smash items like printers, sofas, and glass to their heart's content. Prices at the Anger Room in Dallas range from $25 for five minutes of destruction to $75 for 45 minutes of ultimate demolition. (And yes, gift cards are available.)
---
Sponsor Updates
The local business paper covers GE Healthcare's donation of medical equipment to the Olympic and Paralympic games in Rio.
Blog Posts
---
Contacts
Jenn,  Mr. H, Lorre, Dr. Jayne, Dr. Gregg
More news: HIStalk, HIStalk Connect.
Get HIStalk Practice updates.
Contact us online.
Become a sponsor.