Top News

A 430-hour study of 57 physicians working in four ambulatory specialties finds that for every one hour of face time with a patient, two are spent on EHR and administrative work. Nearly a third of study participants who kept after-hours diaries also recorded an extra one to two hours each night documenting in the EHR. Athenahealth CEO Jonathan Bush added his two cents to the study results, pointing out that, "Key measures like after-hours EHR documentation and time spent in face-to-face patient care will help squelch healthcare's technology problem, bring transparency to the most offensive solutions in the market and, more important, will chip away at care team burnout and dissatisfaction." He brings up an interesting idea with a slippery slope – grading EHRs based on the amount of time physicians spend in them after-hours. Would physicians already facing burnout be more inclined to purchase an EHR with a record of users that spend little to no time in them after business hours?
---
HIStalk Practice Announcements and Requests
Thanks to the following sponsors, new and renewing, that recently supported HIStalk Practice. Click a logo for more information.
It's HIStalk Pledge Week for new sponsors. Contact Lorre for a great deal.
---
Webinars
None scheduled soon. Contact Lorre for webinar services. Past webinars are on our HIStalk webinars YouTube channel.
---
Announcements and Implementations
Sahali Health Clinic (OR) works with local startup Kannact to offer real-time blood-glucose monitoring and coaching to patients when it opens within the next few weeks. The Portland-based vendor has raised $8.5 million since launching in 2012.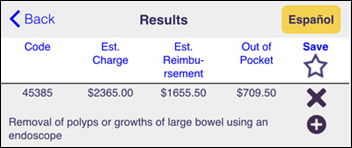 New York City-based nonprofit Fair Health works with the Connecticut Health Foundation to develop FH Cost Lookup CT, a mobile pricing transparency app built to help Connecticut residents better understand medical and dental costs, and to improve overall health literacy. Pricing is derived from Fair Health's database of over 21 billion claims for privately billed procedures dating back to 2002.
---
Acquisitions, Funding, Business, and Stock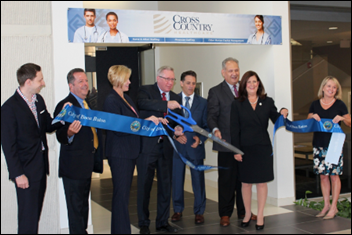 Healthcare staffing firm Cross Country Healthcare, which counts EHR transition staffing among its services, expands its headquarters in Boca Raton, FL to better accommodate 160 office-based staff members. It employs 600 across the city, and 1,000 more in 70 branch offices across the country.
---
Telemedicine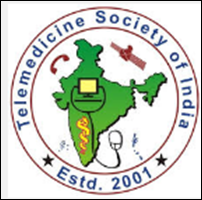 The ATA goes global, signing a partnership agreement with the Telemedicine Society of India in order to foster telemedicine collaboration between the two countries. Near-term deliverables will include white papers, programs, and projects. Telemedicine has a potentially big role to play in the future of healthcare in India, given that nearly 70 percent of its population lives in remote, rural areas. Analysts predict that the country's telemedicine market will more than double to $32 million by 2020.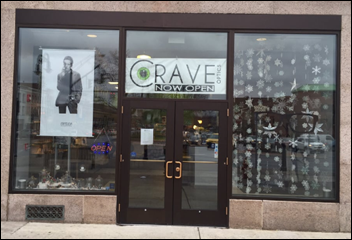 EyeCrave Optics (NY) rolls out vision exams via telemedicine from Smart Vision Labs, which offers a smartphone-based autorefractor for vision testing.
---
Other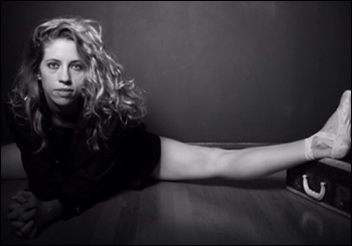 Nonprofit FEMR co-founder and ballet dancer Sarah Draugelis attributes her passion for healthcare technology to her time working in Haitian clinics in the aftermath of the 2010 earthquake. "[W]e lost a patient to complications from gestational diabetes," she explains. "When I got back to the States, I learned that there had been another group volunteering in the same village just one month prior. I was devastated. Had we [been] emailed about that patient, my team would have brought insulin with us and saved her life. I knew there needed to be a change in the way these volunteer efforts are done. There needed to be more communication and some level of accountability." Draugelis brought two colleagues on board to develop and launch the EHR for pop-up clinics in natural-disaster areas in 2014. She counts Epic founder Judy Faulkner as a role model: "I wonder sometimes if she and I are the only two females in the world that run EMR companies." I'll let readers weigh in on her assumption.

It's a sad state of affairs when organizations start touting the fact that their doctors are "patient-centered."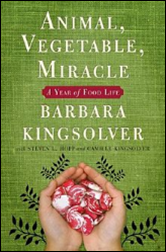 It's also sad that one in four Americans haven't picked up a book – in any format – in the last year. I suppose I should take comfort in the fact that the Pew Research statistic hasn't gotten worse over the last 12 months, and that, on average, Americans read a dozen books a year. I can't imagine not having a book within bedside reach at all times. In fact, I just started rereading "The Poisonwood Bible" by Barbara Kingsolver. My favorite Kingsolver book, however, has to be "Animal, Vegetable, Miracle: A Year of Food Life." Definitely recommended reading if you find yourself thinking about starting a self-sustaining farm or dipping your toes into the world of paleo cuisine. I'm willing to bet a similarly themed tome by BIDMC CIO and gentleman farmer John Halamka would be well received.
---
Sponsor Updates
Versus Technology receives top KLAS rating in eight RTLS categories, including location accuracy.
Illinois Senator Dick Durbin visits the Intelligent Medical Objects office.
Blog Posts
---
Contacts
Jenn,  Mr. H, Lorre, Dr. Jayne, Dr. Gregg
More news: HIStalk, HIStalk Connect.
Get HIStalk Practice updates.
Contact us online.
Become a sponsor.