Top News

CMS Acting Administrator Andy Slavitt outlines four ways in which providers can participate in MACRA. Here they are in an extremely concise nutshell:
Submit some data to the Quality Payment Program, including data from after January 1, 2017, to avoid a negative payment adjustment.
Submit data for a reduced number of days starting on or after January 1 to qualify for a qualify for a small, positive payment adjustment.
Participate for a full calendar year starting January 1.
In lieu of reporting quality data, providers can instead participate in the QPP by joining an Advanced Alternative Payment Model in 2017.
Slavitt hints that more details about the program will be released this fall, and notes that, "However you choose to participate, your feedback will be invaluable to building this program for the long term to achieve outcomes that matter to your patients."
---
Webinars
None scheduled soon. Contact Lorre for webinar services. Past webinars are on our HIStalk webinars YouTube channel.
---
Announcements and Implementations
Allscripts rolls out a patient and physician recruiting service as part of its new Clinical Trials Solutions service line. In addition to working with clinical research and life sciences organizations, Allscripts will work with EPatientFinder and its Clinical Trial Exchange platform to educate end-user physicians about clinical trial options and patient eligibility.
Keystone HIE in central Pennsylvania launches push notifications powered by a partnership with Orion Health and CitiusTech. The Geisinger-founded organization's new Information Delivery Service can now send alerts, notifications, and patient information via email or Direct to members that include 251 physician practices and 18 hospitals.
---
Acquisitions, Funding, Business, and Stock

The local business paper profiles the New York-based Greater Buffalo United ACO, an affiliate of the Greater Buffalo United Independent Practice Association and one of the first groups in the state to pilot the ACO model as part of New York's Delivery System Reform Incentive Program. GBUACO CEO Raul Vazquez, MD is excited about the possibilities. "Now you've got a bunch of different entities that all fall into the ACO who have a vested interest in making sure the patient gets the right care at the right time and place," he said. "It's a whole different approach and the concept is exciting. It's giving doctors — and patients — the tools to get the job done."
---
People



Behavioral health technology vendor AbilTo names Dorothy Gemmell (Practice Fusion) chief commercial officer, Jason Goodhand (Two Bridges) vice president of product, and Jonathan Stout (Horizon Blue Cross Blue Shield of New Jersey) vice president of strategy.
---
Research and Innovation

A study of 862 providers in private practice finds that just under a quarter are already engaged in some form of concierge, direct pay, or subscription plan payment model, while 46 percent are considering moving to similar strategies within the next three years. Top motivators include wanting to spend more time with patients, reducing interactions with payers, and improving work/life balance. Those looking to alternative payment models are more likely than their conventional counterparts to want the capabilities illustrated above.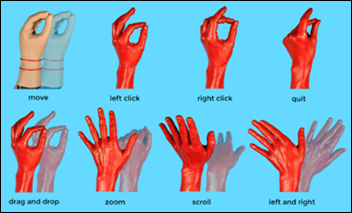 A team of German design students create a wearable to help amputees operate a keyboard with their prosthetic hands. Akin to a bracelet, the device captures signals from the hand's remaining muscles and turns them into movements that translate into moving the cursor, clicking left and right, and scrolling.
---
Other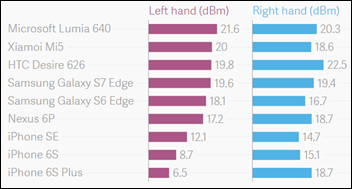 First-world problem for lefties like me: A study determines that cell phones have better call quality when held in the right hand, due to the fact that a left hand/left ear combination increases the chance of obstruction between a phone's antenna and wireless signal. Of the nine phones analyzed, researchers found that the Iphone was worst at transmitting signals, no matter which hand was used.
More offbeat library news: The Papanui Library in New Zealand installs an "ultrasonic teenage deterrent" to prevent adolescents from loitering outside and bothering patrons. The device emits a high-pitched buzzing noise audible only to the under-25 set that can be heard within a 50-foot radius.
---
Contacts
Jenn,  Mr. H, Lorre, Dr. Jayne, Dr. Gregg
More news: HIStalk, HIStalk Connect.
Get HIStalk Practice updates.
Contact us online.
Become a sponsor.