Top News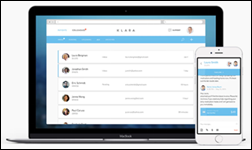 Healthcare messaging startup Klara raises a $3 million seed round led by Lerer Hippeau Ventures, whose healthcare IT experience also includes investments in Oscar Health and Doctor on Demand. Launched in 2014 as a telemedicine app, the technology has evolved into a centralized messaging platform for the entire care team, including pharmacies, labs, physicians, and patients.
---
Webinar
September 27 (Tuesday) 1:00 ET. "Stanson Clinical Decision Support: Survival Kit for Evolving Payment Models and Other Regulatory Requirements." Sponsored by Stanson Health. Presenters: Anne Wellington, chief product officer, Stanson Health; Scott Weingarten, MD, MPH, SVP and chief clinical transformation officer, Cedars-Sinai. Reimbursement models are rapidly changing, and as a result, health systems need to influence physicians to align with health system strategy. In this webinar, we will discuss how Stanson's Clinical Decision Support can run in the background of every patient visit to help physicians execute with MACRA, CJR, et al.
Contact Lorre for webinar services. View previous webinars on our HIStalk webinars YouTube channel.
---
Announcements and Implementations
Missouri Health Connection signs a master services agreement with XchangeWorx, which it enlisted a few months ago to help the HIE assess its tools and services, and identify potential customer needs. Moving forward, MHC, which serves 7,000 physicians statewide, will work with the consulting firm to develop and act on the assessment.

St. Paul, MN-based debt collection and revenue cycle company IC System joins the Athenahealth More Disruption Please program and marketplace, giving end users access to the collector's services via Athena's PM software. I can't help but assume it's got to be tough to work at a debt collections agency, though IC System's Bryan Campbell says that, "Our aim at IC System is to make debt collections in healthcare a more efficient and pleasant experience."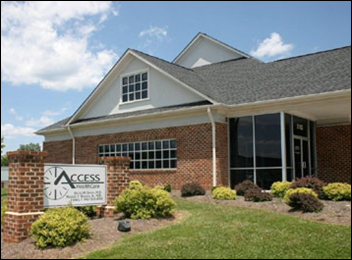 Access HealthCare, Light Medical, and Physicians Treatment Center – all primary care practices based in Lynchburg, VA – join Privia Medical Group, a nationwide practice that operates as part of population health and practice management company Privia Health.
---
People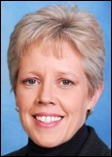 Julie Boughn (CMS) joins Audacious Inquiry as a "champion for transformation," according to her LinkedIn profile.




Cognitive computing company Apixio names Meg Holland (HealthLoop) COO, Tom McNamara (GNS Healthcare) chief sales officer, Jeff Gill (Yahoo) vice president of engineering, and Tam Pham (Sky Health Innovations) solutions executive.
---
Acquisitions, Funding, Business, and Stock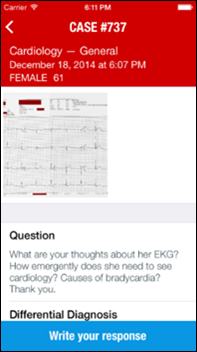 The California Health Care Foundation's Health Innovation Fund invests $750,000 in RubiconMD, which has developed technology to connect PCPs with specialists via e-consults. CHCF is especially interested in helping PCPs with patients in the state's Medi-Cal program, who often live in rural and underserved areas with little to no access to specialists. The three year-old startup has at this point raised over $6 million, with its most recent funding round being a $4 million Series A led by Waterline Ventures this summer.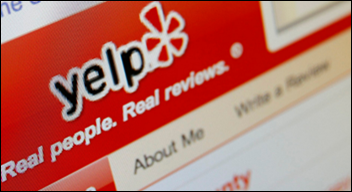 A federal appeals court rules that Yelp can't be held liable for negative reviews posted on its site because they are user-generated data. The ruling is the result of a lawsuit brought by disgruntled locksmith Douglas Kimzey, who claims that 95 percent of his business dried up after receiving a one-star review on the ratings site. "If you have a one-star rating, people won't go near it," says Kimzey, who served as his own attorney during the trial. "They don't care if you've been in business for one week or 25 years." He also contended, unsuccessfully, that the review was placed by Yelp in an attempt to extort advertising dollars out of him. I'm not aware of any physicians ever bringing a lawsuit against Yelp for negative reviews; it seems like an exercise in futility. Kimzey hasn't given up, however. He plans to take his case to a higher court.
---
Telemedicine

Optometry EHR and PM vendor CompuLink Business Systems announces that it will add telemedicine capabilities in the coming months.
---
Other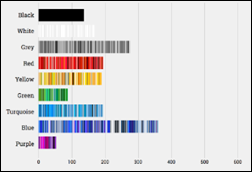 The most popular color on the Internet is … pumpkin spice. Just kidding, it's blue, according to designer Paul Hebert, who conducted research into colors used by the Web's most popular websites in an effort to keep up with what other companies are doing. "This site is meant to be a living document that I plan to update regularly," he says, adding that he also plans to research color by country. "Once I have the data, I hope to use it to answer some deep questions I have about color and design – like whether this is an intrinsic aspect of human nature, or whether it varies across cultures and time."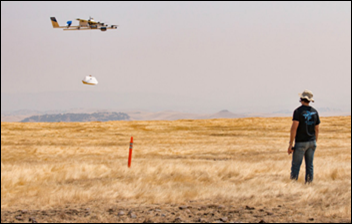 News that Alphabet and Chipotle will partner to deliver burritos to college campus via drones makes me wonder how much money someone could make offering a similar service at HIMSS. How much would you pay to have lunch literally dropped off outside the convention center? It would have to be better than what you could get in the exhibit hall, of course. Such a service sure would cut down on having to find somewhere to eat with a reasonable wait and prices.
---
Sponsor Updates
ComputerWorld profiles GE Healthcare's move to a new transaction processing engine, and awards the company its Data+ Editors' Choice Award.
Aprima and Healthwise will exhibit at AAFP's Family Medicine Experience September 21-23 in Orlando.
Blog Posts
---
Contacts
Jenn,  Mr. H, Lorre, Dr. Jayne, Dr. Gregg
More news: HIStalk, HIStalk Connect.
Get HIStalk Practice updates.
Contact us online.
Become a sponsor.