Shawn Purifoy, MD is the owner of Malvern Family Medical Clinic in Malvern, AR. With the help of two NPs, a dozen full-time staff, and two part-time employees, the clinic cares for an average of 70 to 100 patients per days depending on the season. The clinic, which is an EClinicalWorks shop, is working on the first year of Stage 2 Meaningful Use, has applied for the Comprehensive Primary Care Plus program, and is also participating as a PCMH in the Arkansas Medicaid program. The clinic recently signed on to join Aledade's first ACO in the state.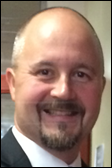 Why did your practice decide the time was right to participate in an ACO?
As an independent practice in a small town, we have been very worried about the changes in healthcare delivery, as well as the new requirements on the horizon. It is my intention to remain independent for as long as possible. We knew that we needed a support system including a way to better utilize our own practice data, and I did not want to partner with a hospital. It seemed like joining an ACO was the natural fit for us. This is our first ACO experience.
Why did you decide to partner with a third party like Aledade, rather than building it out on your own?
I think trying to coordinate with other practices without some entity to manage the data, as well as the personalities that go along with multiple medical practices, would be extremely difficult at best. In our case, we had absolutely no experience in this arena, and I would not have even considered taking on the task of learning the ins and outs of being a part of an ACO without the help of outside expertise.
What role will the Arkansas Foundation for Medical Care play in the ACO?
The AFMC has been a blessing for us on many levels. They provide us with an onsite practice transformation specialist who comes to our office on a weekly basis. She assists us in making the transformation from a totally fee-for-service model to a more accountable care-type system by working directly with my office manager, clinical care coordinator, and myself. AFMC offers training and support while aligning our efforts with other programs we are working on. They play a key role in helping us manage a steep learning curve, and I really don't know if we would have been able to succeed without their assistance.
What goals does your practice have for its ACO participation?
We want to help the ACO achieve savings, but honestly, we did not join with the intention of making money. We felt that joining was our way to learn the skills we will need to be able to survive in a new world of medicine. We are striving to use the tools that Aledade provides in order to better understand our patients and their needs. We hope to be able to provide smarter and more focused care for our patient population. I believe that if we make our best effort to adopt the advice that we are getting from Aledade, we will not only accomplish these goals, but probably also be able to save money as well.
What technology benefits are you most excited about with regard to setting up and running the ACO?
Aledade has made a wonderful app that assists us on a daily basis. It targets high-risk patients, frequent ER users, and patients who have been admitted to the hospital. We can use this information to contact these patients and get them into the office for follow up. We can also see exactly what charges have been applied to the patient, and we can drill down to actually see which physicians and specialists have billed the patient. More importantly, I can use this information to compare specialists and how they are charging the patients. This can potentially help me to identify duplicate tests and unnecessary procedures. All of this helps me be a more effective primary care provider for my patients.
They have also been very responsive to all of the physician and staff suggestions for improving the app as it has been used, and I am excited about how this will help streamline much of the work that primary care practices are now required to do. I wonder sometimes if other independent practices will be able to make it without this type of support. I certainly don't believe my practice would be able to do it, and I'm very thankful for the support they've given me.
---
Contacts
Jenn,  Mr. H, Lorre, Dr. Jayne, Dr. Gregg
More news: HIStalk, HIStalk Connect.
Get HIStalk Practice updates.
Contact us online.
Become a sponsor.