Clinical Documentation Through Better Physician Engagement
By James Fee, MD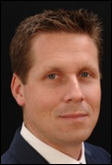 As a physician, I am passionate about bridging the gap that often exists between clinical documentation improvement (CDI) specialists and the medical staff. Collaboration between the two groups is becoming increasingly important as we shift to a value-based system. This is true for both physician hospital documentation and office notes.
For example, CDI programs are being asked to expand their focus beyond case mix to include documentation improvement opportunities across the care continuum — including ambulatory, physician practice, and post-acute care. Likewise, more physician practices are looking to CDI specialists to maximize efficiencies in the revenue stream and ensure accurate quality report cards through better clinical documentation. As CDI teams work to collaborate with physicians in ways they never have, there are some definite rules of engagement and workflows that will prove effective for both sides of the CDI equation.
Start with a Pre-Bill Review of Clinical Documentation
The first important step in maximizing communication is to understand documentation gaps by conducting a pre-bill review. The review must be completed within 24 hours of discharge to minimize impact on DNFB while also attaining a wealth of information about your medical staff's current documentation practices.
Based on a program's maturity, a pre-bill analysis should consider each of the following, and provide a clear roadmap of where gaps with physicians are occurring. The success of a pre-bill review hinges upon establishing an initial focused outcome target with ongoing process refinement. All items cannot be done at once, so the process must be fluid and grow over time. Start with Medicare cases and eventually expand to all payers including a review of:
CC/MCC capture rates for all MS-DRGs, thereby CMI accuracy.
MS-DRG frequency and impact by facility.
Impact of documentation on expected length of stay.
Hospital-acquired conditions.
APR-DRG severity assessment.
Quality measures with associated risk adjustment – readmission, mortality, patient safety indicators.
Compliance risk due to documentation gaps.
ICD-10 coding issues (including changes in impact of diagnoses).
Hierarchical condition categories (HCCs) within ambulatory settings.
Assemble a team of professionals including coders, CDI, and physician advisors to attack these gaps. Strategize and set objectives based on existing data, and then establish a methodology to coach physicians — one specialty at a time. Here are seven common pre-bill documentation discoveries:
Incorrect diagnosis and procedure code assignment.
Overlooked opportunities regarding application of coding guidelines.
Opportunities for specification of physician documentation for conditions suggested by clinical indicators.
Compliance risks due to conditions documented that lack clinical validity.
Errors in documenting complications of medical or surgical care.
Lack of specific documentation that impacts inclusions and exclusions from quality metrics.
Missed opportunities for maximizing risk and severity.
Once there is good data in hand and a methodology in place, use findings to drive physician educational efforts.
Seven Physician-Focused Strategies that Work
The success rate in working with physicians is dependent on CDI specialists connecting with them in a meaningful way. Presenting actual quality data as part of the initial interaction sets a valuable tone and quickly engages physicians. The goal is to continually use hard data and real-case scenarios to demonstrate the value of complete and accurate clinical documentation for inpatient and ambulatory cases. There are a number of educational approaches that have proven effective for stronger physician engagement, including the following:
Emphasize the four primary benefits of improved clinical documentation – patients, payment, performance and profiling.
Conduct peer-to-peer specialty-directed education. When physicians are coached by others in their specialty, educational efforts carry more weight. Peers can also answer specific questions about diagnosis concerns.
Use clinical trend analysis from pre-bill reviews to direct concise education. Break pre-bill review findings into a few digestible chunks so physicians begin to see CDI specialists as their go-to experts who can help shore up documentation areas that data shows are weak.
Organize by service line with a unique approach for hospitalists as opposed to "nuts and bolts" for medical and surgical specialties. In other words, present the data in a manner that makes sense for each specialty's way of absorbing information.
Extend into ICD-10 CM/PCS documentation issues with a specialized task force that crosses multiple disciplines.
Include the use of secure mobile technology for CDI queries, sharing evidence-based documentation guidelines and communicating about specific documentation issues. This circumvents challenging schedules and workloads by giving physicians the ability to work on documentation at a time and place that is convenient and doesn't interrupt their time with patients.
Build a physician advisor program to solidify the outcomes of education and continually build the relationship between CDI specialists and the medical staff.
Could You Be a CDI Physician Advisor?
A physician advisor will enhance the clinical understanding of other physicians, while also providing expert opinion regarding clinical validity assessments and query development for the CDI team. Specialty-specific, line-of-service leaders will impact the area of quality outcomes and ICD 10-CM/PCS unique to their specialty.
The role of the physician advisor will be multifaceted — first, to act as liaison between the CDI team and medical staff. This person should attain specificity while educating other physicians and CDI team members on key issues. Expect query validation and development consistent with best clinical practices, which are evidence based. The advisor can provide peer-to-peer mediation with an explanation of global and individual impact of documentation. And most certainly, this person will facilitate ongoing education with medical staff.
Integrate this role into the pre-bill review process discussed earlier. There is no question that physician involvement enhances pre-bill, so engaging physicians in the process by way of the physician advisor will maximize revenue streams in the most efficient way.
The Future Is Upon Us
A data-driven documentation model with fully engaged physicians will maximize revenue stream, and establish a process for success under value-based reimbursement at both the hospital and physician practice level. A good CDI mantra is this: Put doctors in a good place to practice quality care AND get credit for it!
The benefits of engaging physicians in the documentation process early on, and in ways that make sense, include fiscal responsibility and transparency with accountability. With the shift to quality-based payment programs like MACRA, MIPS, and APMs, we see the increased importance of a physician-centric documentation workflow as the source for accurate quality reporting and financial success.
James Fee, MD is vice president of Enjoin in Collierville, TN.
---
Contacts
Jenn,  Mr. H, Lorre, Dr. Jayne, Dr. Gregg
More news: HIStalk, HIStalk Connect.
Get HIStalk Practice updates.
Contact us online.
Become a sponsor.