Gary Singer, MD is the owner of Midwest Nephrology Associates in Missouri. The practice, which uses EClinicalWorks and PHR technology from Healow, achieved Stage 2 of Meaningful Use last year and is still actively participating in the program. It employs three physicians, one NP, one practice manager, and five staff members to care for an average of 25 patients each day. As an EClinicalWorks customer, the practice will be able to take advantage of the Carequality Interoperability Framework, which will enable it to exchange data with practices using participating EHRs.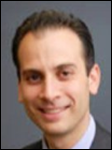 How do you foresee the Carequality framework aiding in your practice's ability to share health data with other providers?
The Carequality framework will provide significant improvements, specifically allowing organizations utilizing Epic to directly access our progress notes, eliminating the time consuming process of faxing. The process will save time and increase efficiency.
What are your thoughts on vendors opening up the Carequality network directly to patients?
Although I'm certain patients will widely accept and adopt the patient portals on the Carequality [framework], security has to be the highest priority.
Do you think your patients will take advantage?
Yes, specifically the older population. More than ever, people are wanting to be in control of their health and in turn, request access to their medical information. By providing patients access to the data via Carequality, it will finally give them the control they desire and deserve.
In your experience, what barriers do physician practices most often face in their interoperability efforts?
Located in southern Wisconsin, we are a small private practice surrounded by numerous hospital-owned organizations. Unfortunately, like many organizations, our systems don't communicate and the cost of building interfaces is prohibitive to us. Once more practices adopt interoperability, we will have the ability to communicate, exchange data, and better serve our patients.
Who do you see as the biggest driver of interoperability efforts – the government, vendors, providers, or patients?
While providers and staff should be the drivers for universal adoption of interoperability, in reality the EHR vendors are driving the change. The answer should be providers, but I think it is vendors who want to facilitate interoperability between clinical systems in community-wide settings.  Providers have similar goals, but are uncertain as to how to begin the process.
How do you anticipate greater interoperability will impact patient satisfaction, access, and outcomes at your facility?
As adoption of interoperability increases, I believe patient satisfaction will improve immensely. It will increase patient safety, security and well-being, and improve their overall quality of care. 
---
Contacts
Jenn,  Mr. H, Lorre, Dr. Jayne, Dr. Gregg
More news: HIStalk, HIStalk Connect.
Get HIStalk Practice updates.
Contact us online.
Become a sponsor.