Top News

Wolters Kluwer acquires patient engagement technology vendor Emmi Solutions for $170 million in cash. Emmi's ambulatory products include services that combine online multimedia programs with automated phone calls to aid in post-acute care transitions, population health management, and health literacy. Wolters Kluwer Health CEO Diana Nole says the company will integrate Emmi's technologies with its UpToDate and drug data offerings to offer customers a more complete evidence-based decision-support solution.
---
HIStalk Practice Announcements and Requests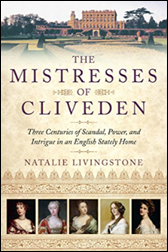 Reading: "The Mistresses of Cliveden – Three Centuries of Scandal, Power, and Intrigue in an English Stately Home." Author Natalie Livingstone, whose family purchased the estate in 2012, takes readers through nearly four centuries of British culture and politics as told from the vantage point of Cliveden owners. It's a great read that kept me up late during my mountain escape last week.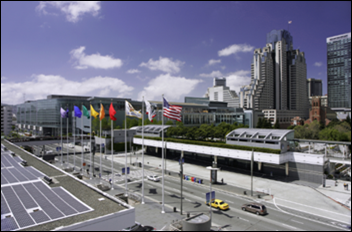 It's time to start putting together the annual MGMA Exhibitors Guide. If you're a HIStalk Practice, HIStalk, or HIStalk Connect sponsor exhibiting at MGMA, complete this form and I'll include your company in our downloadable attendee guide. The conference kicks off October 30 in San Francisco.
---
Webinars
October 13 (Thursday) 2:00 ET. "Glycemic Control During Therapeutic Hypothermia." Sponsored by Monarch Medical Technologies. Presenter: Tracey Melhuish, RN, MSN, clinical practice specialist, Holy Cross Hospital (FL). Using therapeutic hypothermia (TH) as a method of care can present risks of hyperglycemia, hypoglycemia, and blood glucose variability. Maintaining safe glucose levels during the cooling and rewarming phases of TH reduces the risks of adverse events. Tracey Melhuish, author of "Linking Hypothermia and Hyperglycemia," will share best practices for optimal glucose control during TH and the success Holy Cross Hospital sees while using a computerized glucose management software.
Contact Lorre for webinar services. View previous webinars on our HIStalk webinars YouTube channel.
---
Announcements and Implementations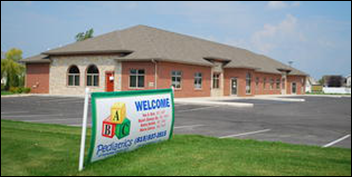 ABC Pediatrics (IL) implements IPatientCare's PM software.
---
People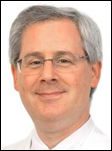 The Connecticut State Medical Society appoints Jeffrey Gordon, MD (who apparently has quite the Lego collection) president.

The Washington State Medical Association elects Shane Macaulay, MD (Center for Diagnostic Imaging) president.
---
Acquisitions, Funding, Business, and Stock

StartUp Health's latest venture capital report confidently predicts that "2016 is on pace to be the biggest year yet for digital health funding." Funding for the year thus far has already surpassed the 2015 total of $6.1 billion. Investments in patient and consumer experience and wellness companies lead 2016's funding pack.
---
Telemedicine

San Clemente, CA-based startup Telehealthcare develops a provider-to-provider secure messaging app.
Teladoc joins the the steering committee of Health IT Now, a coalition of healthcare stakeholders that seems focused on raising awareness of healthcare IT's role in achieving the Triple Aim, largely through high-profile commentary on federal regulations.
---
Government and Politics
No doubt tying in with National Cybersecurity Awareness Month, HHS awards $350,000 to the Florida-based National Health Information Sharing and Analysis Center to develop a cyber information-sharing ecosystem for public and private healthcare organizations. This ecosystem will enable HHS to send cyber threat information to NH-ISAC, which will then disseminate it to stakeholders; in turn, NH-ISAC will be able to receive information from stakeholders. I wonder if stakeholders will include Intermountain (UT) and the cybersecurity center it seems to still be in the process of opening with the University of Utah.
Surgeon General Vivek Murthy, MD notifies his staff – 600 employees of the Public Health Service – that their personal data may have been compromised as the result of a personnel system breach. HHS Acting Assistant Secretary Karen DeSalvo, MD, who co-signed the notifying email, explained that, "Teams across the Department and across government are working to learn as much as we can as quickly as we can, and to further improve our systems to prevent this type of issue in the future. … Next steps could include offering identity protection services to affected individuals."
---
Research and Innovation

Navicure's latest survey highlights the escalating need for greater healthcare price transparency. Of the 296 providers surveyed (37 percent of which were practice managers), nearly 70 percent reported that their patients don't understand their payment responsibility versus their payer's responsibility. Over 40 percent believe estimating service prices to be a top barrier to price transparency, which is a disappointing revelation given that 56 percent of respondents note that their patients do indeed ask about total treatment cost. Not surprisingly, most patients ask about their financial responsibility after their visit.
---
Other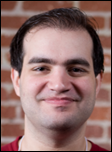 Cybersecurity firm co-founder and Internet icon Dan Kaminsky advocates for a National Institutes of Health for Cybersecurity:
"I advocate a 'NIH for Cyber' because we didn't stop our cities from burning by making fire illegal or heal the ill by making sickness a crime. This is not the first time a new technology has showed up with tremendous potential and a lot of problems. Cybersecurity is ultimately an engineering problem of human communication – we have programming languages, not programming equations, after all. This will be expensive, long term, difficult and sometimes boring work, that needs armies of nerds, and funding not threatened by next quarter's earnings. Government can support that. An NIH for Cyber, focused on our genuine engineering challenges, could save this Internet."
---
Contacts
Jenn,  Mr. H, Lorre, Dr. Jayne, Dr. Gregg
More news: HIStalk, HIStalk Connect.
Get HIStalk Practice updates.
Contact us online.
Become a sponsor.