Top News
Medical Transcription Billing Corp. acquires Texas-based medical billing company MediGain and its New Jersey-based Millenium Practice Management affiliate for an undisclosed sum. The acquisition – MTBC's largest – includes six domestic offices and three in India and Sri Lanka.
---
HIStalk Practice Announcements and Requests
If you're a HIStalk Practice, HIStalk, or HIStalk Connect sponsor exhibiting at MGMA, complete this form and I'll include your company in our downloadable exhibitors guide. The conference kicks off October 30 in San Francisco.
---
Webinars
October 13 (Thursday) 2:00 ET. "Glycemic Control During Therapeutic Hypothermia." Sponsored by Monarch Medical Technologies. Presenter: Tracey Melhuish, RN, MSN, clinical practice specialist, Holy Cross Hospital (FL). Using therapeutic hypothermia (TH) as a method of care can present risks of hyperglycemia, hypoglycemia, and blood glucose variability. Maintaining safe glucose levels during the cooling and rewarming phases of TH reduces the risks of adverse events. Tracey Melhuish, author of "Linking Hypothermia and Hyperglycemia," will share best practices for optimal glucose control during TH and the success Holy Cross Hospital sees while using a computerized glucose management software.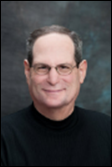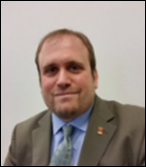 October 25 (Tuesday) 1:30 ET. "Data Privacy/Insider Threat Mitigation: What Hospitals Can Learn From Other Industries." Sponsored by HIStalk. Presenters: Robert Kuller, chief commercial officer, Haystack Informatics; Mitchell Parker, CISSP, executive director of information security and compliance, Indiana University Health. Cybersecurity insurers believe that hospitals are too focused on perimeter threats, ransomware, and the threat of OCR audits instead of insider threats, which are far more common but less likely to earn media attention. Attendees will learn how behavior analytics is being used to profile insiders and detect unusual behaviors proactively and to place privacy/insider risk within the risk management matrix.
October 26 (Wednesday) 1:00 ET. "How to Create Healthcare Apps That Get Used and Maybe Even Loved." Sponsored by MedData. Presenter: Jeff Harper, Founder and CEO, Duet Health. Patients, clinicians, and hospital employees are also consumers who manage many aspects of their non-medical lives on their mobile devices. Don't crush their high technology expectations with poorly designed, seldom used apps that tarnish your carefully protected image. Your app represents your brand and carries high expectations on both sides. This webinar will describe how to build a mobile healthcare app that puts the user first, meets their needs (which are often different from their wants), creates "stickiness," and delivers the expected benefits to everyone involved.
Contact Lorre for webinar services. View previous webinars on our HIStalk webinars YouTube channel.
---
Announcements and Implementations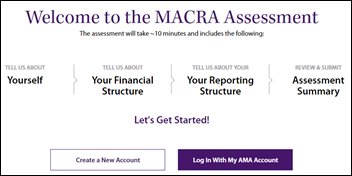 AMA adds MACRA-specific tools to its STEPS Forward practice improvement program, and develops an online Payment Model Evaluator to better equip physicians as they prepare to move to new payment models.
Pursuant Health will add the American Diabetes Association's Risk Test to its 3,600 health kiosks in an effort to help consumers better determine their risk factors. Those identified as high risk will be encouraged to speak with their doctor about preventative steps. Inclusion of the test, which will last for three years, is a step in the right direction, but it seems like the two organizations could do so much more, such as offering consumers the ability to securely email their assessment to their PCP, or offering a shareable list of PCPs in the area that are taking new patients.
---
Acquisitions, Funding, Business, and Stock
Private equity firm Warburg Pincus will acquire Intelligent Medical Objects, according to an FTC pre-merger filing.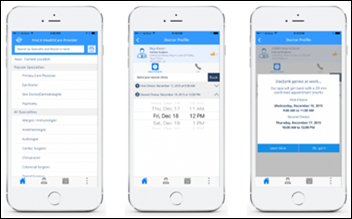 Dallas-based DocSynk secures a $1 million seed funding round from Naya Ventures. Led by former Parkland Center for Clinical Innovation CTO Vaidyanatha Siva, the startup has developed a healthcare management app for patients, providers, and employers that includes appointment booking, Uber integration, and HSA account insight.
Medical answering service company MedXCom joins Athenahealth's More Disruption Please program and marketplace.
---
People

Pete Sanchez (Anthem BCBS) joins Zotec Partners as VP of quality management.

Gregg Waldon (RedBrick Health) joins Kareo as CFO.

InSync Healthcare Solutions promotes Roland Therriault to president.
---
Government and Politics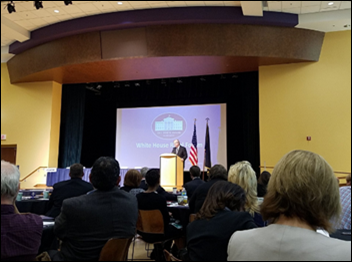 HRSA will invest $36 million in rural health centers to help them enhance their use of healthcare IT and data. The announcement was made at the White House Rural Forum at Penn State University in State College, PA.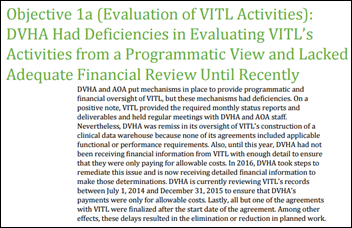 An audit of the state of Vermont's business dealings with nonprofit Vermont Information Technology Leaders finds that it can't evaluate the bang it got for its 38 million bucks – paid to VITL for the establishment of a statewide HIE and to assist providers in adopting and implementing EHRs. The lack of a definitive ROI seems to stem from a hazy set of deliverables and performance standards, including a lack of transparency around the building of a clinical data warehouse – set forth by the Department of Vermont Health Access.
---
Research and Innovation
Fitbit runs a PR blitz, announcing positive results from an employer wellness survey and participation in the Surgeon General's Step It Up! Challenge, which runs from October 13-26. The survey, a two-year analysis of two separate wellness programs, found that Fitbit-using employees enrolled in wellness programs incurred less healthcare costs and saved employers millions of dollars. The challenge, explained (sort of) in the video above, looks like it could be a fun and competitive way – especially for companies – to get moving. (Rumor has it a bald eagle is born every time someone signs up, according to the Surgeon General.)
---
Other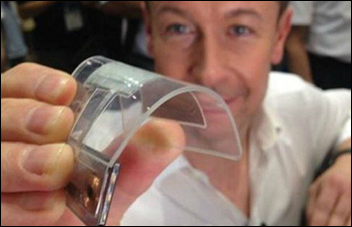 Panasonic unveils a bendable battery designed for use in wearable devices. The company isn't the first to enter into the field; LG and Samsung, rumored to be working on a rolled up smartphone, have been working in the field of flexible technology for some time. Such a device would surely make for the hot giveaway at HIMSS.
---
Sponsor Updates
Medicomp Systems is hosting a sold-out training program in Bangkok, Thailand this week in which customers will learn how to integrate the company's Quippe documentation tools into their EHRs
Aprima will exhibit at the Patient-Centered Medical Home Congress October 7 in Chicago.
EClinicalWorks will exhibit at IPHCA's 2016 Leadership Conference October 5-7 in St. Louis.
GE Healthcare creates a Centricity Partner Program.
Healthwise will exhibit at AdvancedMD Evo16 October 11-12 in Salt Lake City.
Blog Posts
---
Contacts
Jenn,  Mr. H, Lorre, Dr. Jayne, Dr. Gregg
More news: HIStalk, HIStalk Connect.
Get HIStalk Practice updates.
Contact us online.
Become a sponsor.