Top News
CommonWell welcomes new members including DocuTap, EZDerm, Health Gorilla, One Record, and RSNA, bringing its overall membership to 59.
---
HIStalk Practice Announcements and Requests
If you're a HIStalk Practice, HIStalk, or HIStalk Connect sponsor exhibiting at MGMA, complete this form and I'll include your company in our downloadable exhibitors guide. The conference kicks off October 30 in San Francisco.
---
Webinars
October 13 (Thursday) 2:00 ET. "Glycemic Control During Therapeutic Hypothermia." Sponsored by Monarch Medical Technologies. Presenter: Tracey Melhuish, RN, MSN, clinical practice specialist, Holy Cross Hospital (FL). Using therapeutic hypothermia (TH) as a method of care can present risks of hyperglycemia, hypoglycemia, and blood glucose variability. Maintaining safe glucose levels during the cooling and rewarming phases of TH reduces the risks of adverse events. Tracey Melhuish, author of "Linking Hypothermia and Hyperglycemia," will share best practices for optimal glucose control during TH and the success Holy Cross Hospital sees while using a computerized glucose management software.


October 25 (Tuesday) 1:30 ET. "Data Privacy/Insider Threat Mitigation: What Hospitals Can Learn From Other Industries." Sponsored by HIStalk. Presenters: Robert Kuller, chief commercial officer, Haystack Informatics; Mitchell Parker, CISSP, executive director of information security and compliance, Indiana University Health. Cybersecurity insurers believe that hospitals are too focused on perimeter threats, ransomware, and the threat of OCR audits instead of insider threats, which are far more common but less likely to earn media attention. Attendees will learn how behavior analytics is being used to profile insiders and detect unusual behaviors proactively and to place privacy/insider risk within the risk management matrix.
October 26 (Wednesday) 1:00 ET. "How to Create Healthcare Apps That Get Used and Maybe Even Loved." Sponsored by MedData. Presenter: Jeff Harper, Founder and CEO, Duet Health. Patients, clinicians, and hospital employees are also consumers who manage many aspects of their non-medical lives on their mobile devices. Don't crush their high technology expectations with poorly designed, seldom used apps that tarnish your carefully protected image. Your app represents your brand and carries high expectations on both sides. This webinar will describe how to build a mobile healthcare app that puts the user first, meets their needs (which are often different from their wants), creates "stickiness," and delivers the expected benefits to everyone involved.
Contact Lorre for webinar services. View previous webinars on our HIStalk webinars YouTube channel.
---
Announcements and Implementations
The Eureka, CA-based North Coast Health Improvement and Information Network selects care coordination technology from ACT.md to help the Humboldt County Dept. of Health and Human Services better care for the chronically homeless. Using the Care Coordination Record, DHHS will work with local EDs, FQHCs, and the Humboldt Independent Practice Association to stay on top of patient ED admissions and arrange for follow-up care.
---
People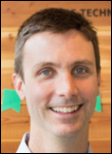 Bill Evans (Roche) joins Rock Health as managing director. He has served as a company mentor since 2012.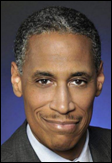 Ancelmo Lopes (Surgical Solutions) joins PhyMed Healthcare Group's Board of Directors.
---
Government and Politics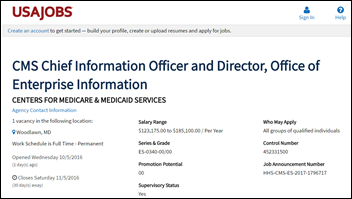 Get your resumes ready: CMS posts a job opening for a CIO and director of Office of Enterprise Information. The qualified candidate will oversee technology for Medicare, Medicaid, CHIP, and Healthcare.gov. As the job description notes, the qualified candidate will "enable CMS strategy and services, as the individual responsible for the technology to make it all possible."
---
Other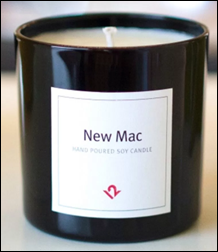 If you like that new car smell, then you just might like this: Apple accessory maker TwelveSouth creates a $24 candle with "hints of mint, peach, basil, and other wonderful-smelling ingredients" that evokes the smell of a freshly opened Macbook.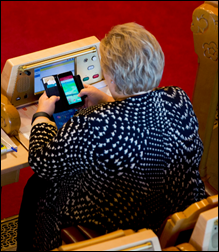 No, Pokemon Go is not dead: Norwegian Prime Minister Erna Solberg is keeping the app alive and well during what I can only assume are boring parliamentary debates. She has also been seen hatching some of her 10km eggs in Slovakia.
---
Contacts
Jenn,  Mr. H, Lorre, Dr. Jayne, Dr. Gregg
More news: HIStalk, HIStalk Connect.
Get HIStalk Practice updates.
Contact us online.
Become a sponsor.