Understanding the Implications of Risk Adjustment
By Anand Shroff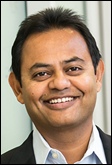 Physicians love data. And though they readily absorb the intricate details of evidence-based care and outcomes, most physicians have incomplete visibility into the health of the populations they serve. For this, they may rely on their health plan partners to analyze the data and provide the details. Going forward, this reliance on others for data threatens to severely impact how physicians are reimbursed for their services.
The Impact of MACRA
Merit-based and risk-based reimbursement models are being introduced, and so physicians need to accurately assess the acuity of their patients to prosper in this new reimbursement environment. Under the MACRA reforms, Medicare providers will either be paid under a new Merit-Based Incentive Payment System (MIPS) or receive incentive payments for participation in Advanced Alternative Payment Models (APMs). Based on CMS calculations, about 92 percent of eligible clinicians will fall into the MIPS track, and about 8 percent will fall into the APM track. Physicians participating in the MIPS will be subject to payment adjustments based on their performance in four categories – quality, resource use, clinical practice improvement activities, and advancing care information. In advanced APMs – for example, certain ACOs – clinicians accept risk for providing coordinated, high-quality care. Under both tracks, risk adjustment will impact how Medicare providers are paid; providers will need to make sure their adjusted reimbursements accurately reflect the risk present in the populations that they serve.
In order to succeed under these reforms, physicians will need to know, for example, which patients:
Need to be seen – and when – to adequately document conditions.
Have gaps in their treatment of chronic conditions.
Have multiple conditions, and whether some have been addressed, while others have not.
A Change in Perspective
Going forward, with reimbursement based on value rather than volume, physicians will need to ensure they can perform risk adjustment accurately. Simply conducting patient encounters and submitting claims for services provided will not be sufficient to identify risk and earn commensurate reimbursement. Medicare providers will need to fully document conditions and code diagnoses on claims. This is a fundamental shift in approach that physicians haven't been formally trained to do in medical school or in the years that they've served their profession.
Physicians will need additional data to drive performance improvement and favorable financial outcomes. Currently, physicians either rely on payers for risk adjustment data, or they can gain some insights from the Quality and Resource Use Reports (QRUR) provided by CMS. In short, relying on data from others to be paid more accurately isn't a sound strategy. Physicians need greater transparency into their performance – and performance against their peers – to take control of their processes and financial health. Prospering in this new environment will require physicians to become educated about risk adjustment, understand its rules, and know how to use it to their advantage.
What is Risk Adjustment?
Risk adjustment is an actuarial tool that ensures that the cost of caring for a patient does not exceed the payment received to administer that patient's benefits. Risk adjustment utilizes a data-driven approach to ensure optimal patient care and to correlate payments via an average risk adjustment factor that reflects the health conditions of the at-risk insured population. In order to impact a patient's risk score for payment, and thereby impact RAF, two critical steps need to occur. First, the physician must properly document the identified condition(s) in the patient's EHR; and second, the condition must be translated into codes (using standard ICD-10-CM codes applicable to the Hierarchical Condition Category model) and then be submitted to the payer with sufficient documentation. In 2016, the care for over 90 million American lives will be managed under risk-based payment programs. This number is growing at the rate of 15-20 percent annually.
The Need for Analytics
Once physicians understand how their day-to-day encounters with patients impact the computation of RAF scores, data analytic tools can be integrated at the point of care to help pinpoint gaps. To succeed, analytic tools are required to help providers:
Obtain accurate assessments of risks within the population.
Measure their performance in terms of value and how they compare to peers.
Actively manage the health of the populations they serve.
Pinpoint patients with health conditions who require targeted interventions.
Assess how much they should get paid based upon their work and the severity of the health conditions within the population they serve.
With the right analytic tools and data, physicians can gain a better understanding of risk adjustment and make it work to their advantage. It will be important for physicians to master these tools in the years ahead and think as both clinicians and business people, since the value that physicians deliver will be used to rank them against their peers and determine their reimbursement.
Anand Shroff is co-founder and chief technology and product officer of Health Fidelity in San Mateo, CA.
---
Contacts
Jenn,  Mr. H, Lorre, Dr. Jayne, Dr. Gregg
More news: HIStalk, HIStalk Connect.
Get HIStalk Practice updates.
Contact us online.
Become a sponsor.