Top News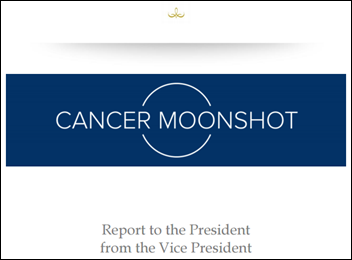 Vice President Joe Biden provides an update on the Cancer Moonshot initiative. The 17-page report to President Obama cites several interoperability-related barriers to winning the war on cancer, including:
A lack of open access and rapid sharing of research data and results allowing researchers to build on each other's successes—and failures—to make new discoveries faster. 
Hurdles surrounding the sharing of medical records that offer no additional level of protections for patients. 
Insufficient collaboration around, and utilization of, technological capabilities to harness the vast amounts of data within EHRs to improve cancer prevention, diagnosis, treatment, and care.
Biden goes on to outline the ways in which better data access (easier record sharing and storage, greater interoperability) can begin to put patients at the center of their cancer care, in turn helping them to contribute to more Cancer Moonshot initiatives. "These steps," Biden explains, "will also enable patients, especially those who have multiple providers, improved care coordination and delivery since they would be able to bring their records with them — or have them sent in advance — as they move between doctors and practices. Importantly, this system must respect and protect patients' preferences for privacy, and allow them to use their data as they choose."
---
Webinars


October 25 (Tuesday) 1:30 ET. "Data Privacy/Insider Threat Mitigation: What Hospitals Can Learn From Other Industries." Sponsored by HIStalk. Presenters: Robert Kuller, chief commercial officer, Haystack Informatics; Mitchell Parker, CISSP, executive director of information security and compliance, Indiana University Health. Cybersecurity insurers believe that hospitals are too focused on perimeter threats, ransomware, and the threat of OCR audits instead of insider threats, which are far more common but less likely to earn media attention. Attendees will learn how behavior analytics is being used to profile insiders and detect unusual behaviors proactively and to place privacy/insider risk within the risk management matrix.
November 8 (Tuesday) 1:00 ET. "A CMIO's Perspective on the Successful 25 Hospital Rollout of Electronic Physician Documentation." Sponsored by Crossings Healthcare. Presenter: Ori Lotan, MD, CMIO, Universal Health Services. UHS rolled out Cerner Millennium's electronic physician documentation to its 6,000 active medical staff members — 95 percent of them independent practitioners who also work in competitor facilities — across 25 acute care hospitals. UHS's clinical informatics team used Cerner's MPage development toolkit to improve the usability, efficiency, communications capability, and quality metric performance of Dynamic Documentation, embedding clinical decision support and also using Nuance's cloud-based speech recognition product for the narrative bookends of physician notes. This CMIO-led webinar will describe how UHS achieved 70 percent voluntary physician adoption within one month of go-live, saved $3 million in annual transcription expense, and raised EHR satisfaction to 75 percent. It will include a short demonstration of the software that UHS developed to optimize the physician experience.
November 9 (Wednesday) 1:00 ET. "How to Create Healthcare Apps That Get Used and Maybe Even Loved." Sponsored by MedData. Presenter: Jeff Harper, founder and CEO, Duet Health. Patients, clinicians, and hospital employees are also consumers who manage many aspects of their non-medical lives on their mobile devices. Don't crush their high technology expectations with poorly designed, seldom used apps that tarnish your carefully protected image. Your app represents your brand and carries high expectations on both sides. This webinar will describe how to build a mobile healthcare app that puts the user first, meets their needs (which are often different from their wants), creates "stickiness," and delivers the expected benefits to everyone involved.
Contact Lorre for webinar services. View previous webinars on our HIStalk webinars YouTube channel.
---
Announcements and Implementations
MedAxiom offers members of its cardiology performance community access to cardiovascular EHR and diagnostic technologies from Objective Medical Systems.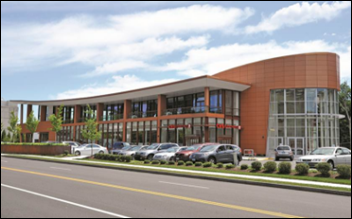 Westmed Medical Group (NY) selects app-based portal technology from Bridge Patient Portal and Medical Web Experts to offer patients easier access to its services via mobile devices. The multispecialty group, which employs 350 physicians across 14 locations, will integrate the portal with its GE Centricity EHR.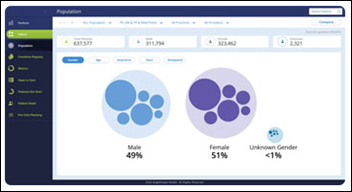 Analytics and population health management software vendor EagleDream Health partners with EHR Integration Services to develop an analytics tool that integrates population health and point-of-care patient data with an EHR. "Identifying high-risk patients that may impact quality and financial performance is essential to the success of a practice," says EagleDream President and CEO Betty Rabinowitz, MD. "QIS Inform lets practices seamlessly drill-down to important demographics, geospatial mapping, care gaps and morbidity hot spots."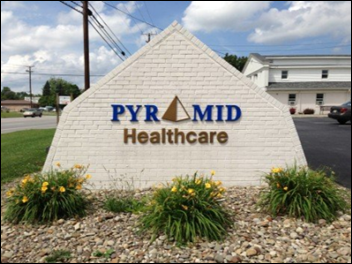 Pyramid Healthcare implements the CareLogic EHR from Qualifacts at its 80-plus addiction recovery facilities in Pennsylvania, New Jersey, and North Carolina.
---
People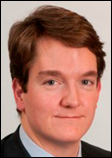 Clay Ackerly, MD (NaviHealth) joins Privia Health as CMO.

Nancy Ham (Healthagen) signs on as CEO of WebPT. She replaces Paul Winandy, who held the position from 2010 to 2016. Ham will help the Phoenix-based company handle any growing pains it may encounter as it plans for a headquarters relocation and expansion next spring.

The Open Source EHR Alliance elects Mike O'Neill (MedicaSoft) chairman.
---
Telemedicine
Chat-based telemedicine company HealthTap develops Smart Health Search algorithms based on user PHR data to offer more tailored search results to healthcare queries.
Austin-based startup Medici Technologies rolls out its inaugural app, which enables patients to communicate with physicians, veterinarians, and therapists in a HIPAA-compliant manner via text, photo, and video. I'm curious as to why the company decided to name itself after the famous dynasty that held sway over much of Italy (some might even argue Europe) during the Renaissance.
---
Government and Politics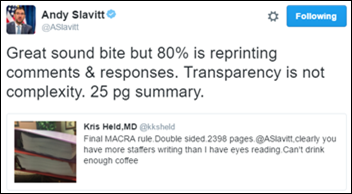 MACRA analysis continues … I'm looking forward to Dr. Jayne's summary, though I'm not sure when she'll find the time to dig into even the 25-page summary. Her latest Curbside Consult paints a pretty compelling picture of the need to manage team dynamics now in order to start MACRA off on the right foot.
---
Other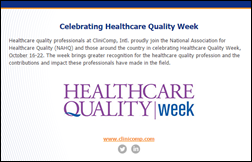 Thanks to the folks at CliniComp for alerting me to the fact that this week is "Healthcare Quality Week" according to organizers at the National Association for Healthcare Quality. While I'm not sure you'll find heartfelt greeting cards marking the occasion (which aims to "bring greater awareness to the Profession of Healthcare Quality and celebrate and acknowledge the work of healthcare quality professionals"), NAHQ has put together a number of resources to help organizations celebrate throughout the week.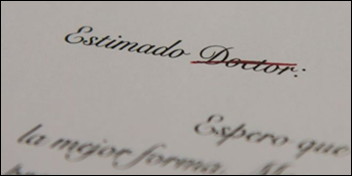 The Mayor of Cali, Colombia's third-largest city, bans the word "doctor" and other forms of formal address in municipal offices. The move is being made in an effort to put employees on equal footing; apparently the title of "doctor" or "doctora" in Colombia is not necessarily tied to a degree, but rather to "endemic snobbery." A similar attempt to ban the distinction in Bogotá fell flat after just a few months.
---
Contacts
Jenn,  Mr. H, Lorre, Dr. Jayne, Dr. Gregg
More news: HIStalk, HIStalk Connect.
Get HIStalk Practice updates.
Contact us online.
Become a sponsor.