Top News
Musculoskeletal healthcare company Zimmer Biomet acquires telerehabilitation startup RespondWell for an undisclosed amount. Zimmer will incorporate RespondWell's technology into its Signature Solutions platform, which includes the Therapy@Home remote rehabilitation program.
---
HIStalk Practice Announcements and Requests
HIStalk's Must-See Exhibitors Guide for MGMA 2016 is live. Click here to look over the products and innovations our sponsors plan to showcase, and map out your trip to the exhibit hall accordingly.
---
Webinars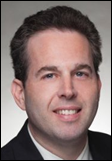 November 8 (Tuesday) 1:00 ET. "A CMIO's Perspective on the Successful 25 Hospital Rollout of Electronic Physician Documentation." Sponsored by Crossings Healthcare. Presenter: Ori Lotan, MD, CMIO, Universal Health Services. UHS rolled out Cerner Millennium's electronic physician documentation to its 6,000 active medical staff members — 95 percent of them independent practitioners who also work in competitor facilities — across 25 acute care hospitals. UHS's clinical informatics team used Cerner's MPage development toolkit to improve the usability, efficiency, communications capability, and quality metric performance of Dynamic Documentation, embedding clinical decision support and also using Nuance's cloud-based speech recognition product for the narrative bookends of physician notes. This CMIO-led webinar will describe how UHS achieved 70 percent voluntary physician adoption within one month of go-live, saved $3 million in annual transcription expense, and raised EHR satisfaction to 75 percent. It will include a short demonstration of the software that UHS developed to optimize the physician experience.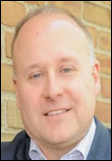 November 9 (Wednesday) 1:00 ET. "How to Create Healthcare Apps That Get Used and Maybe Even Loved." Sponsored by MedData. Presenter: Jeff Harper, founder and CEO, Duet Health. Patients, clinicians, and hospital employees are also consumers who manage many aspects of their non-medical lives on their mobile devices. Don't crush their high technology expectations with poorly designed, seldom used apps that tarnish your carefully protected image. Your app represents your brand and carries high expectations on both sides. This webinar will describe how to build a mobile healthcare app that puts the user first, meets their needs (which are often different from their wants), creates "stickiness," and delivers the expected benefits to everyone involved.
Contact Lorre for webinar services. View previous webinars on our HIStalk webinars YouTube channel.
---
Announcements and Implementations

TeleTracking develops a Community Access Portal to referring care teams admit patients to local hospitals more easily. The new tool helps physicians begin the admission process online with minimal patient information, reduce the number of phone calls during the process, and track milestones after admission.

San Francisco-based Lightning Bolt Solutions adds Access Optimization to its line of workforce management technologies. The new solution helps large medical groups and hospitals better alight physician shift schedules with appointment demand.
---
People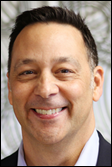 Mark Costanza (Lumeris) joins Nordic Consulting as chief client officer.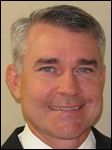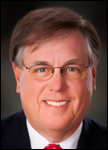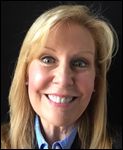 Shane Jordan (EPatientFinder) joins Fogo Data Centers as EVP of sales, marketing, and business development. In addition to hiring Jordan, the company has named James Ingram, MD (Ingram Healthcare) and Linda Stotsky to its new Healthcare IT Advisory Board.
---
Telemedicine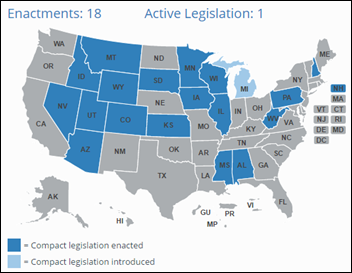 Pennsylvania becomes the 18th member of the Interstate Medical Licensure Compact, which aims to make cross-state physician licensing for telemedicine easier to come by. AARP's Pennsylvania chapter was particularly encouraged by the decision: "Approval of HB 1619 will help older adults remain at home longer by providing access to home and community-based services in new ways, making it easier for family caregivers to provide care for their loved ones," remarked AARP Pennsylvania State Director Bill Johnston-Walsh.  "Broader adoption of telehealth technologies holds tremendous promise for older Pennsylvanians and their family caregivers."
Humana will offer MDLive telemedicine visits to its Medicare Advantage members in several New Mexico counties. The payer, which also partners with Doctor on Demand, offered telemedicine benefits to over 1.5 million members last year.
---
Acquisitions, Funding, Business, and Stock

E-MDs will offer its end users financial products from Provider Web Capital via integration with its PM software for small and mid-sized practices.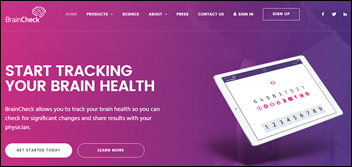 BrainCheck raises $3 million in seed funding that the Houston-based startup will use for further development of its game-based concussion-detection app. Baylor College of Medicine neuroscientist David Egelman founded the company in 2014, and has so far marketed the app to schools, trainers, and parents. Development of a BrainCheck for dementia is already in the works.
---
Research and Innovation
A survey of 600 primary care and specialty physicians reveals that, while many are interested in moving to value-based care models, few already have the tools in place to do so. For example, only 20 percent currently receive data on care costs, and just over a third have access to comprehensive care protocols. A whopping 86 percent report still being compensated under fee-for-service arrangements.
---
Contacts
Jenn,  Mr. H, Lorre, Dr. Jayne, Dr. Gregg
More news: HIStalk, HIStalk Connect.
Get HIStalk Practice updates.
Contact us online.
Become a sponsor.