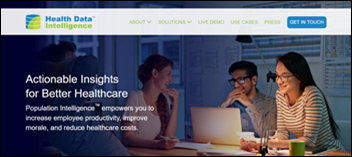 Decision analytics vendor TrendShift acquires population health management vendor Health Data Intelligence, which the Columbus, OH business paper described in a July 2016 profile as a four-employee company that had raised just $125,000.
Allscripts extends its population health management capabilities with the acquisition of CarePort, which connects acute care providers to post-acute care providers. Allscripts President Rick Poulton believes the addition of CarePort, which will operate as a subsidiary out of its current location in Boston, will enable the company to expand the value of its PHM CareInMotion platform. "Our goal is to enable our clients to successfully manage post-acute outcomes end-to-end," he says, "from the point of hospital discharge and through post-acute care."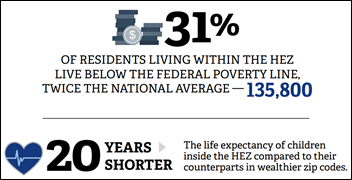 State and city officials will work with representatives from Temple University Health System, Einstein Healthcare Network, and Tenet Healthcare to develop a Health Enterprise Zone in North Philadelphia where new community-based approaches to care will be tested out and rewarded. The initial phase will involve a gap analysis by stakeholders to determine the area's current healthcare strengths and weaknesses, and an investment of up to $1.5 million to improve access to care through the Mayor's Community Schools Initiative. Nearly 300,000 of the area's residents are Medicaid recipients who experience lower life expectancies and higher rates of obesity, diabetes, and heart disease than those found in other parts of the city.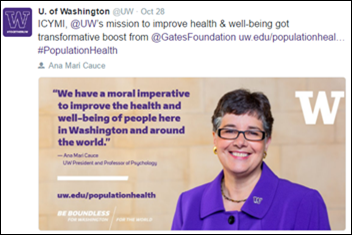 The Bill & Melinda Gates Foundation gives $210 million to the University of Washington's Population Health Initiative. Launched in May, the initiative aims to improve population health locally and globally over the next 25 years by focusing on human health, environmental resiliency, and social and economic equity. The university will use the gift to fund construction of a new building that will serve as headquarters for the initiative.
Analytics firm Health and Performance Resources develops a population health assessment that uses demographic, psychosocial, socioeconomic, and psychographic data to group individuals and households into "clusters" of comprehensive and revealing health profiles. The tool is geared towards helping providers, payers, and employers more accurately target users with appropriate interventions and communications.
A study of 19 ACOs finds improving population health management initiatives to be a top priority; yet one that is hampered by a lack of resources when it comes to standing up community health programs. Reported limitations include lack of funding for staffing and services, data interoperability challenges, physicians operating under the fee-for-service model, and payer pressures.
---
Sponsor Updates
EClinicalWorks kicks off 2016 national conference with over 4,000 attendees.
Blog Posts
---
Contacts
Jenn,  Mr. H, Lorre, Dr. Jayne, Dr. Gregg
More news: HIStalk, HIStalk Connect.
Get HIStalk Practice updates.
Contact us online.
Become a sponsor.