Top News
ONC submits its HITECH-mandated annual report to Congress, which as those following healthcare IT news already know, focuses on improving interoperability. It also contains several statistics related to the progress physicians and hospitals have made in their use of health IT. The most promising, as far as physician practices are concerned, is the 30-percent jump office-based physicians have seen in their view/download/transmit patient engagement efforts, and a slightly larger increase in their ability to share patient data with outside facilities.
---
Webinars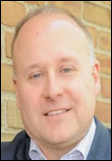 November 9 (Wednesday) 1:00 ET. "How to Create Healthcare Apps That Get Used and Maybe Even Loved." Sponsored by MedData. Presenter: Jeff Harper, founder and CEO, Duet Health. Patients, clinicians, and hospital employees are also consumers who manage many aspects of their non-medical lives on their mobile devices. Don't crush their high technology expectations with poorly designed, seldom used apps that tarnish your carefully protected image. Your app represents your brand and carries high expectations on both sides. This webinar will describe how to build a mobile healthcare app that puts the user first, meets their needs (which are often different from their wants), creates "stickiness," and delivers the expected benefits to everyone involved.
Contact Lorre for webinar services. View previous webinars on our HIStalk webinars YouTube channel.
---
Acquisitions, Funding, Business, and Stock

Practice Fusion receives an undisclosed amount of financing from Orix Growth Capital, which CEO Tom Langan says the company will use to help fund interoperability initiatives. As of February 2016, the company had raised $150 million. It has been mum on previously announced plans for an IPO in 2017.
---
Announcements and Implementations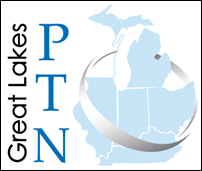 The Great Lakes Practice Transformation Network extends the deadline to apply for MACRA-related grant funding for practice transformation and quality reporting assistance. Backed by funding from the CMS Transforming Clinical Practice Initiative, the grant is open to physicians who see Medicare and/or Medicaid patients and are not already participating in the Ohio Comprehensive Primary Care Initiative and several other value-based payment programs.
Bizmatics adds medication management technology and adherence insights from Surescripts to its PrognoCIS EHR.
Michigan Health Information Network Shared Services implements custom parser technology from OpenAirware that enables it to pull key data out of large CCD/CDA files so that only the data needed for a particular use case is shared.
---
Research and Innovation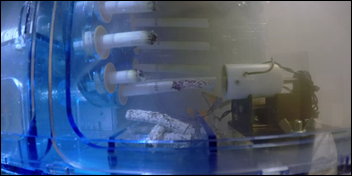 Harvard researchers build a chain-smoking robot to better understand chronic obstructive pulmonary disease. Programmed to smoke at customizable intensities and frequencies, the robot passes the smoke to a "lung on a chip," which can accommodate living lung cells. This capability helps researchers compare and contrast the effects of chain-smoking with cells from a patient with pulmonary disease and with cells from a healthy patient.
---
Other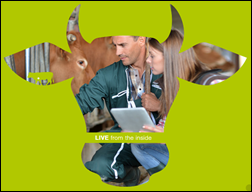 No tipping allowed: Austrian startup SmaXtec sees big potential in its connected, implantable sensors that help dairy farmers remotely monitor a cow's health data in real time. Embedded in the first of a cow's four stomachs, the sensors alert users via corresponding app and texts to any changes in the animal's temperature, movement, pH levels, and milk production.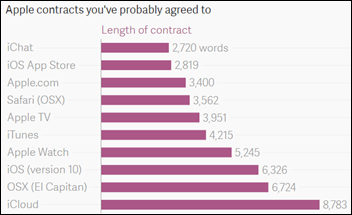 Quartz highlights the plethora of contracts Apple users digitally sign on a fairly regular basis, noting that those who own at least five Apple devices have signed at least 30 contracts containing over 100,000 words of legalese (most of which, I'm willing to bet, were never read). That word count is greater than either "The Hobbit" or the "Harry Potter and the Sorcerer's Stone."
---
Contacts
Jenn,  Mr. H, Lorre, Dr. Jayne, Dr. Gregg
More news: HIStalk, HIStalk Connect.
Get HIStalk Practice updates.
Contact us online.
Become a sponsor.