Top News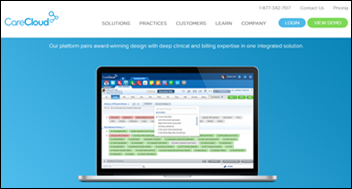 CareCloud raises a $31.5 million Series C thanks to support from new, leading investor Blue Cloud Ventures. The Miami-based company will use the cash infusion to expand its team and further develop its line of EHR, RCM, PM, and patient engagement software. It has raised $103 million since launching in 2009 – $46 million of which have been raised under the leadership of Ken Comée, who joined the company as CEO in April 2015. You can read my interview with him, conducted shortly after he took the helm, here.
---
HIStalk Practice Musings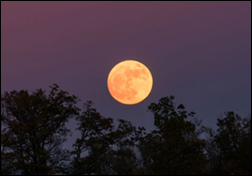 Last night's "Supermoon" (the closest the orb has been to Earth since 1948) prompted lots of drive-time talk this morning about its effect on school-aged children (who are normally so well behaved). Anecdotes abound relating to the number of births and ED visits during lunar events. Researchers have even determined that people, on average, sleep 13 minutes less on nights of such moonlit activity. I wonder if practices see an influx of illness during these times? Feel free to share anecdotes in the comments below.
---
Webinars
None scheduled soon. Contact Lorre for webinar services. View previous webinars on our HIStalk webinars YouTube channel.
---
Announcements and Implementations

FitLyfe adds clinical analytics and automation to its digital health and wellness technologies geared to member-based programs. The new capabilities will offer users care plans based on their health data, as well as proactive messaging related to preventive screenings and recommendations.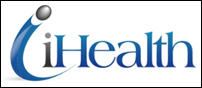 IHealth Innovations develops a set of wellness and revenue assistance program services to help physician practices and medical groups implement quality improvement programs under MACRA. In a refreshing turn of phrase, the company stresses that "more technology is not the answer" when it comes to transitioning to value-based payment programs. "For practices with the right strategic guidance and resources in place," explains Chief Growth Officer Justin Barnes, "QPP incentives could represent significant earnings as well as penalty-avoidance between now and 2020." I interviewed Barnes shortly after he joined the company several months ago, and am looking forward to his fireside chat with Acting CMS Administrator Andy Slavitt at the Health IT Leadership Summit in just a few weeks.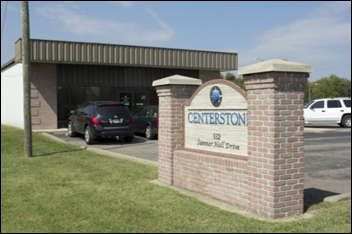 Behavioral health services organization Centerstone Tennessee selects real-time predictive analytics technology from Faros Healthcare to help its clinicians better determine treatment paths and associated costs for members of the state's Medicaid program.
---
Acquisitions, Funding, Business, and Stock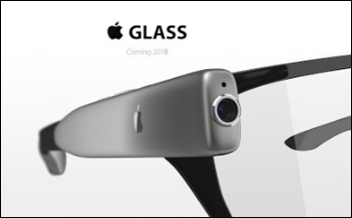 Bloomberg reports that Apple is looking into developing smart glasses, a move that, in my mind, either reeks of desperation as the company loses smart phone market share or belies some greater plan related to innovations in augmented reality. Unnamed sources say the company is already looking into potential suppliers, and has ordered small batches of near-eye displays for testing. The picture above comes from a YouTube video posted in 2014, which means the idea has been ruminating for some time.
---
Government and Politics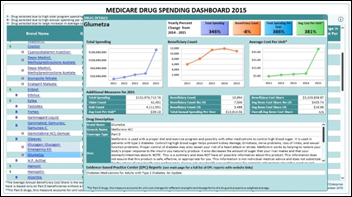 CMS updates its interactive drug-pricing tool to include data on the $57 billion states spent on drugs within the Medicaid program, and information relating to rebates from drug manufacturers that offset costs. The latest stats show that drug costs accounted for 16.7 percent ($457 billion) of personal healthcare spending last year, up from 15.4 percent ($367 billion) in 2012.
---
Research and Innovation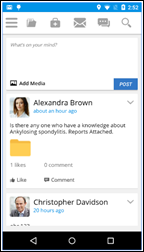 Virginia-based cardiologist Ather Anis, MD creates TREEMER, a personal health record app that he hopes will help patients keep all of their health data in one place, share data with caregivers, and take advantage of built-in social networking features to connect with other patients. "People who have the same disease in an area can connect," explains Anis. "It is a localization of the disease process we believe is going to be very powerful. We hope TREEMR can help educate patients as they share photos of procedures, therefore empowering them."
---
Contacts
Jenn,  Mr. H, Lorre, Dr. Jayne, Dr. Gregg
More news: HIStalk, HIStalk Connect.
Get HIStalk Practice updates.
Contact us online.
Become a sponsor.