Top News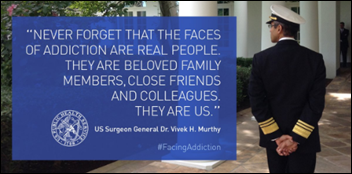 US Surgeon General Vivek Murthy, MD releases the first Surgeon General's report on substance abuse disorders. The report highlights the increasingly sad stats related to addiction in the US:
Twenty-one million Americans deal with substance abuse disorders – more than the number of people who have all cancers combined. 
One in seven people will likely develop a substance use disorder at some point in their lives.
Just one in 10 receives treatment.
The Surgeon General writes that the "[u]se of Health IT is expanding to support greater communication and collaboration among providers, fostering better integrated and collaborative care, while at the same time protecting patient privacy. It also has the potential for expanding access to care, extending the workforce, improving care coordination, reaching individuals who are resistant to engaging in traditional treatment settings, and providing outcomes and recovery monitoring." Along those same lines, he also advocates for greater integration of primary healthcare and behavioral health providers, and better use of patient portals, HIEs, and technology-delivered treatments.
---
Webinars
None scheduled in the coming weeks. Contact Lorre for webinar services. View previous webinars on our HIStalk webinars YouTube channel.
---
Announcements and Implementations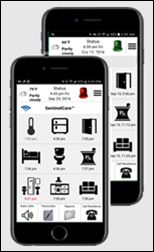 Concordia Systems adds automated telephone check-in calls to its line of SentinelCare technologies for post-acute, physical therapy/rehabilitation, and homecare patients. The messaging, intended to increase patient engagement and medication adherence, determines if medications have been taken, asks how the respondent is feeling and if anything is needed, and if the patient would like to have a follow-up call from a nurse or physician.

HIE San Diego Health Connect selects medical imaging technology from Ambra Health to better enable participants to view and share digital images.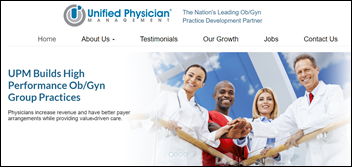 Practice development company Unified Physician Management will roll out enterprise software and IT services from IDS, including radiology applications and clinical reporting, to 1,000 Ob/Gyn end users in five states.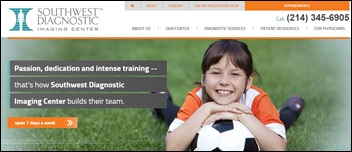 The Southwest Diagnostic Imaging Center (TX) implements payment software from Royal Solutions Group.
Patient satisfaction data acquisition and analytics vendor MedStatix joins Greenway Health's online marketplace of PM tools.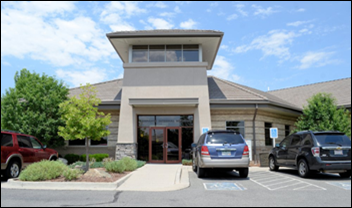 New West Physicians (CO) selects text messaging technology from PMD across its 18 offices in the greater Denver area.
---
People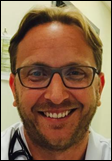 Urgent care center company American Family Care promotes Jeremy Allen, MD to medical director, Birmingham region.
MedZed appoints Jeffery LeBenger, MD (Summit Medical Group), Rishi Manchanda, MD (The Wonderful Company), Christine Ritchie, MD (University of California San Francisco), Mark Smith, MD (Health Care Payment Learning & Action Network), and Bart Wald, MD (Providence Health & Services) to its new clinical advisory board.
---
Telemedicine
Athenahealth adds eVisit virtual consult technology to its EHR. The integration affords end users automated patient record verification, insurance collection, visit documentation, and scheduling between the two systems.
---
Research and Innovation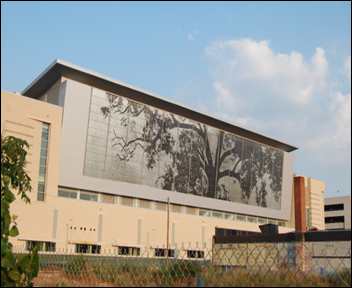 Carolina Partners in Mental Healthcare (NC) teams with Mynd Analytics to offer the SMART-MD clinical trial to service members, veterans, and family members. The trial, geared towards patients suffering from depression, will use Mynd's predictive technology to help physicians determine what medication is best for treatment based on brain function and access to long-term outcomes registry data.
---
Government and Politics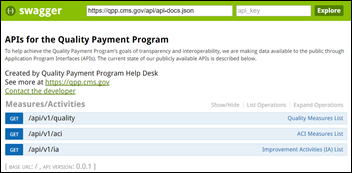 CMS develops an API to help providers automatically share digital data for the Medicare Quality Payment Program. Using the new tool, software developers can retrieve and maintain the QPP's measures, and build applications for clinicians and their practices.
Local news highlights the Alabama Medical Board's efforts to make sure physicians check the state's prescription drug-monitoring program before prescribing controlled substances. No such mandate currently exists, though the state Alabama leads the country in the volume of prescriptions written. "For those doctors who believe their patients are not doctor shopping, and that their patients are doing everything that they're supposed to be doing and that they don't need to check the PDMP, just try it on a few," suggests internal medicine specialist Darlene Traffanstedt, MD. "They may be really surprised by what they see. I think to not use it as a tool to improve patient care is not ideal." 
---
Other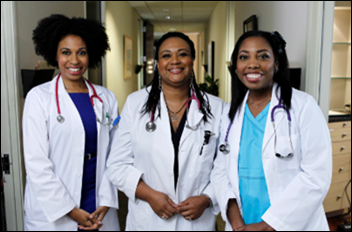 The popular Disney show "Doc McStuffins" will be renewed for a fifth season – news that will no doubt thrill folks like Myiesha Taylor, MD who helped found the "We Are Doc McStuffins" movement right after the show launched in 2013. Taylor went on to create the Artemis Medical Society, a global group that supports female physicians of color worldwide.
---
Contacts
More news: HIStalk, HIStalk Connect.
Get HIStalk Practice updates.
Contact us online.
Become a sponsor.