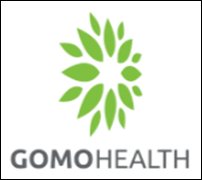 GoMo Health makes its Concierge Care population health management and mobile care coordination technology available to cities, states, and government organizations under the Healthy Cities brand name. Targeted to long-term care and FQHCs, the software includes programs for pre-admission, discharge, and managed long-term care for prevention, and quality-of-life improvement.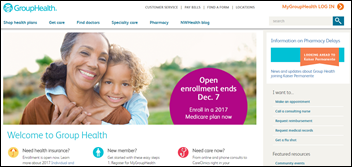 Group Health Cooperative renews its contract with ZeOmega and upgrades to the company's Jiva 6.1 population health management platform. GHC is a managed care organization that serves 630,000 consumers in Washington.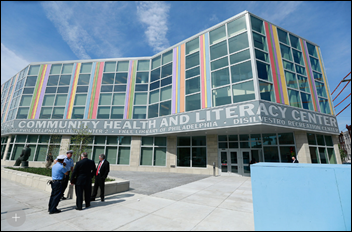 A University of Pennsylvania and Free Library of Pennsylvania study finds that librarians frequently fill the role of community health specialist to patrons in underserved areas, often helping them to find housing, food, employment, and healthcare. "Public libraries are a critically needed and trusted lifeline for many vulnerable citizens," says researcher Carolyn Cannuscio. "Our analysis found that library staff already serve as catalysts in addressing the needs of many immigrants, people experiencing mental illness or homelessness, and others seeking assistance. And they have the capacity to do even more." A subsequent pilot program at the new Community Health and Literacy Center is training librarians to integrate evidence-based public health programming into a library setting.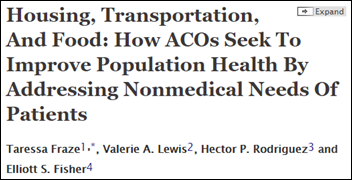 Researchers discover that, like librarians, ACOs are well-poised to fulfill the nonmedical needs of their patients, with many of them already doing so. A study of 32 ACOs found that 16 were addressing needs related to housing stability, transportation, and food insecurity. While the majority of those were doing so in an uncoordinated manner due to lack of resources and strategy, analysts were encouraged by their efforts. "The intersection between patient medical outcomes and social service programs is complex, but it's very important we study it further to determine which activities are effective at addressing patient needs while reducing costs and improving the quality of care," explains lead author Taressa Fraze.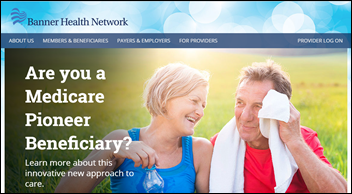 Banner Health Network (AZ) selects technology and resources from Evolent Health, including its Identifi HIE solution, to help its physicians better care for its Medicare Advantage patient population. Evolent will work with The Advisory Board to provide BHN with implementation and operational support.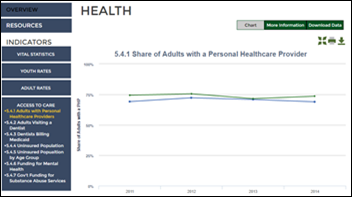 Eastern Washington University works with Skagit County's Population Health Trust to develop a website that offers 165 data sets on community indicators (which, in my mind, should now be referred to as social determinants of health) including health, education, public safety, and economic vitality. "Our hope is that this will stimulate conversations about the state of our community, and spur people to action," says county health analyst David Jefferson.

A 16-year University of Kentucky College of Public Health study of 300 communities finds that deaths from preventable causes were 20-percent lower in areas that put in place a wide variety of population health activities through multilayered networks of partnering organizations. The key, researchers found, was the power of the "network effect." "These results give us the clearest picture yet of the health benefits that accrue to communities when they build broad, multi-sector networks to improve population health," says lead author Glen Mays. "It's not simply a matter of implementing widely-recommended activities involving assessment, planning, and improvement – it's about engaging a full range of partners in these activities."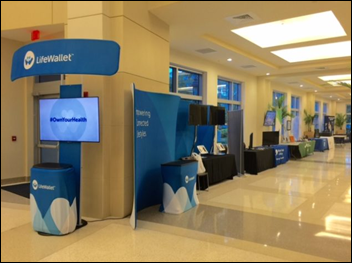 The local paper highlights LifeWallet, one of nine winners of GE's HealthyCities Leadership Academy's Open Innovation Challenge. Partnering with West Kendall Baptist Hospital and Healthy West Kendall, the health risk assessment technology vendor has already installed its Encounter kiosk in West Kendall's Healthy Hub, which the hospital deems a "one-stop-shop" for risk assessments and resources. Patients with questionable scores and/or considered high-risk are then connected to the local care they need to improve their outcomes.
---
Sponsor Updates
Blog Posts
---
Contacts
More news: HIStalk, HIStalk Connect.
Get HIStalk Practice updates.
Contact us online.
Become a sponsor.