Top News
With Theranos out of the way, Quest Diagnostics expands into consumer-initiated lab testing. Patients in Colorado and Missouri now have the ability to order certain lab tests without a physician's order, and then access results through the company's patient portal. This isn't the company's first foray into consumer-facing testing services; it began offering testing services on behalf of AncestryDNA in August.
---
HIStalk Practice Musings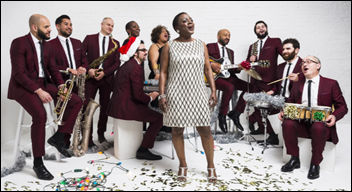 Listening: Anything by amazing soul shakers Sharon Jones and the Dap-Kings. Jones died Friday of pancreatic cancer at the age of 60.
---
Webinars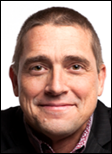 December 6 (Tuesday) 1:00 ET. "Get Ready for Blockchain's Disruption." Sponsored by PokitDok. Presenter: Theodore Tanner, Jr., co-founder and CTO, PokitDok. EHR-to-EHR data exchange alone can't support healthcare's move to value-based care and its increased consumer focus. Blockchain will disrupt the interoperability status quo with its capability to support a seamless healthcare experience by centralizing, securing, and orchestrating disparate information. Attendees of this webinar will be able to confidently describe how blockchain works technically, how it's being used, and the healthcare opportunities it creates. They will also get a preview of DokChain, the first-ever running implementation of blockchain in healthcare.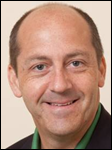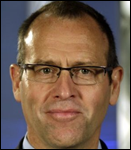 December 7 (Wednesday) 1:00 ET. "Charting a Course to Digital Transformation – Start Your Journey with a Map and Compass." Sponsored by Sutherland Healthcare Solutions. Presenters: Jack Phillips, CEO, International Institute for Analytics; Graham Hughes, MD, CEO, Sutherland Healthcare Solutions. The digital era is disrupting every industry and healthcare is no exception. Emerging technologies will introduce challenges and opportunities to transform operations and raise the bar of consumer experience. Success in this new era requires a new way of thinking, new skills, and new technologies to help your organization embrace digital health. In this webinar, we'll demonstrate how to measure your organization's analytics maturity and design a strategy to digital transformation.
---
Announcements and Implementations
EyeMD EMR Healthcare Systems adds patient feedback/survey capabilities from Testimonial Tree, including automated requests at various points of care, to its EHR for ophthalmologists.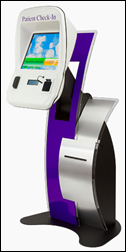 CTS Healthcare Services adds RightPatient's photo biometric patient ID system to its line of Patient Passport Express self-service kiosks.
AMA works with LexisNexis Risk Solutions to develop a tool for maintaining accurate directories of provider networks. LexisNexis VerifyHCP will enable physicians to update practice information with multiple payers in nearly real time, helping all parties to comply with increasingly tighter state and federal directory accuracy mandates.
Consulting and IT services company AllUrData works with technology vendor Eccovia Solutions to develop care coordination software for Medicaid programs, ACOs, and managed care organizations that combines clinical data with social determinants of health.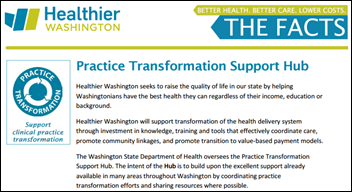 The Washington State Dept. of Health taps Qualis Health to support its Practice Transformation Support Hub, a collection of tools, resources, and coaching opportunities created to help small and mid-sized primary care and behavioral health practices better integrate care. Qualis Health will focus on coaching 
---
Government and Politics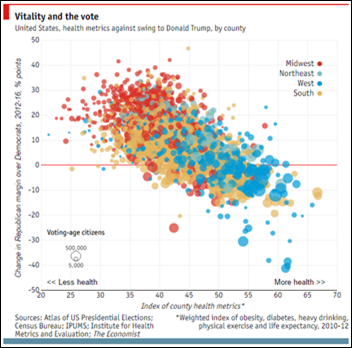 The Economist uses data to tell the sad health story of states that, against pollster predictions, clinched the win for Trump. It appears that the unhealthier a community, the more likely it was to swing for the larger-than-life businessman. "[Geographic numbers … show … that the specific subset of Mr. Trump's voters that won him the election — those in counties where he outperformed Mr. Romney by large margins — live in communities that are literally dying," write the publication's self-professed data nerds. "Even if Mr. Trump's policies are unlikely to alleviate their plight, it is not hard to understand why they voted for change."
---
Research and Innovation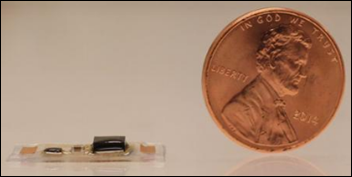 Scientists develop a temporary tattoo-like electronic sensor that can monitor a person's heartbeat by recording sound waves as they move through body tissue and fluids. The "mini-stethoscope" will soon be able to connect to a smartphone via bluetooth, and may also have applications in the field of speech recognition when applied to the throat.
---
Other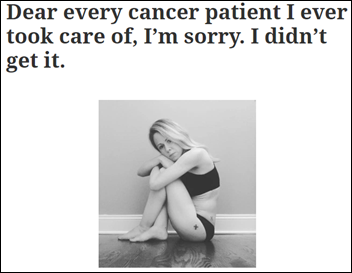 Lindsay Norris, RN writes a moving letter to her past, present, and future oncology patients in which she asks for forgiveness for not truly understanding their plight – one that she now finds herself in as she faces her own cancer diagnosis. While the entire letter is worthy of reading multiple times, her opinions on Google struck a chord with me:
"I didn't get how much you googled. I told you not to do it. You did it, a lot- and so did I. Searching for information, hope, stories like yours, reassurance. It was impossible not to. My new stance is to just know what a good source is when you google. I'll help you learn to filter the information. And I promise to give you more information, because I know how much you crave it. It's not realistic to think you will have the willpower to not search at all (at least it wasn't for me). I'm sorry. I didn't get it."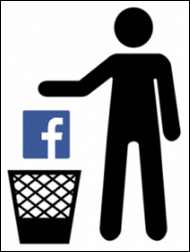 I knew it: A Danish study claims that abstaining from Facebook for one week will make you happier. The study of just over 1,000 Danes found that those that avoided the social network (including uninstalling the app from their phones) reported "significantly higher 'life satisfaction' and more positive emotions" than those that remained in the rut of their typical social media routines. "People's emotional life improves significantly when they quit Facebook for one week," writes lead author Morten Tromholt. "Millions of hours are spent on Facebook each day. We are surely better connected now than ever before, but is this new connectedness doing any good to our well-being? According to the present study, the answer is no."
---
Contacts
More news: HIStalk, HIStalk Connect.
Get HIStalk Practice updates.
Contact us online.
Become a sponsor.