Top News
The State of New York is in hot water thanks to an OIG audit released today that contends it improperly used up to $150 million in grants to set up its health insurance exchange. Auditors found that the state used inflated population figures to obtain funding, claiming that every New Yorker would benefit from coverage through the exchange, even though a substantial chunk had access via their employers. The office has recommended that the state return the money to CMS; state officials have disputed the audit. Similar problems have been documented in Nevada, Maryland, Vermont, and Washington, DC – though none on as large of a scale.
---
HIStalk Practice Musings
I had my first telemedicine encounter over the weekend. My health-sharing plan offers free visits with MDLive, so I was quick to set up a phone consult (my preference) when my symptoms first presented themselves. The registration process was painless. I waited less than an hour to receive a call from the first physician available, who was sympathetic to my plight. He answered my questions, advised me on medication, and we said our goodbyes. The call probably lasted less than 10 minutes. I'll definitely use the service again for routine concerns.
---
Webinars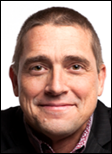 December 6 (Tuesday) 1:00 ET. "Get Ready for Blockchain's Disruption." Sponsored by PokitDok. Presenter: Theodore Tanner, Jr., co-founder and CTO, PokitDok. EHR-to-EHR data exchange alone can't support healthcare's move to value-based care and its increased consumer focus. Blockchain will disrupt the interoperability status quo with its capability to support a seamless healthcare experience by centralizing, securing, and orchestrating disparate information. Attendees of this webinar will be able to confidently describe how blockchain works technically, how it's being used, and the healthcare opportunities it creates. They will also get a preview of DokChain, the first-ever running implementation of blockchain in healthcare.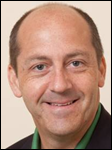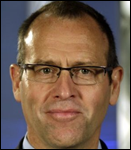 December 7 (Wednesday) 1:00 ET. "Charting a Course to Digital Transformation – Start Your Journey with a Map and Compass." Sponsored by Sutherland Healthcare Solutions. Presenters: Jack Phillips, CEO, International Institute for Analytics; Graham Hughes, MD, CEO, Sutherland Healthcare Solutions. The digital era is disrupting every industry and healthcare is no exception. Emerging technologies will introduce challenges and opportunities to transform operations and raise the bar of consumer experience. Success in this new era requires a new way of thinking, new skills, and new technologies to help your organization embrace digital health. In this webinar, we'll demonstrate how to measure your organization's analytics maturity and design a strategy to digital transformation.
---
Announcements and Implementations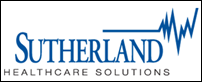 Sutherland Healthcare Solutions introduces the SmartHealthSolutions portfolio, including analytics targeted to predicting consumer preferences and needs; a dashboard that presents clinical, financial, and operational data; an app library; and related advisory services.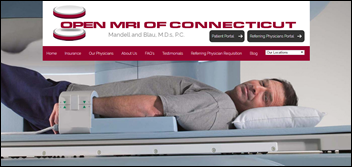 OpenMRI of Connecticut implements imaging workflow solutions from ERad, including PACS, RIS, and speech recognition across its four facilities. The practice will soon go live with the RadNet subsidiary's mammography technology and physician portal.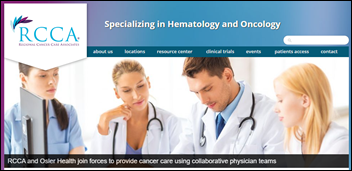 Regional Cancer Care Associates, an oncology physician network serving patients at 27 sites in Maryland, New Jersey, and Washington DC, expands its value-based care program with UnitedHealthcare, extending beyond the "Garden State" into Maryland. RCCA physicians in the "Old Line State" will now be eligible for incentive payments based on improved quality outcomes and lower costs of care. RCCA is one of five oncology practices that have joined the program since it launched as a pilot program in 2009.
---
People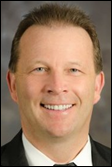 Scott Nordlund (Trinity Health) joins Select Medical as executive vice president, partnership growth and innovation.
---
Telemedicine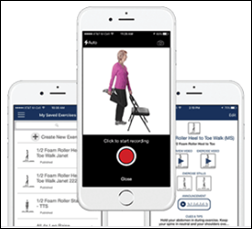 In Hand Health develops the Therapist Essentials smartphone app, which gives physical therapists the ability to create and send video-based home exercises to patients, which they can remotely track in between visits. The Overland Park, KS-based company has also created a patient version of the app that allows them to receive the videos and log activity, and pain and recovery levels.
---
Other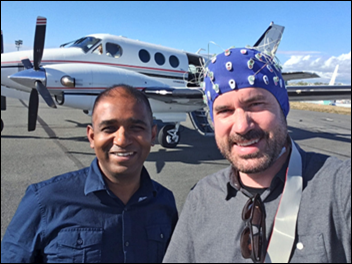 Neurotechnology researchers at Honeywell Aerospace develop a system that controls aircraft through electrical signals in the brain. Integrated with a plane's autopilot, the brain-computer interface translates certain signals into commands to climb, bank left, or drop in altitude. "The first few maneuvers," says test pilot/guinea pig Jack Stewart, "I can't believe it's actually me in command. And then comes the euphoria. I am swooping through clouds, climbing, diving, flying in circles, all at my whim."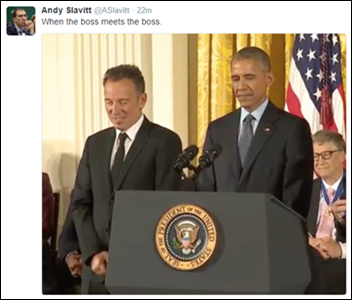 "I am the President, he is The Boss." President Obama awards Bruce Springsteen the Presidential Medal of Honor, the country's highest civilian honor. Technology-related recipients included Melinda Gates of the Bill & Melinda Gates Foundation, Grace Hopper (aka as "the first lady of software), and Margaret Hamilton, who created on-board flight software for NASA's Apollo command modules and lunar modules.
---
Contacts
More news: HIStalk, HIStalk Connect.
Get HIStalk Practice updates.
Contact us online.
Become a sponsor.